A Tea Party Upset In New York ?
In addition to Delaware, the Tea Party movement appears to have a shot to upset an establishment candidate in New York.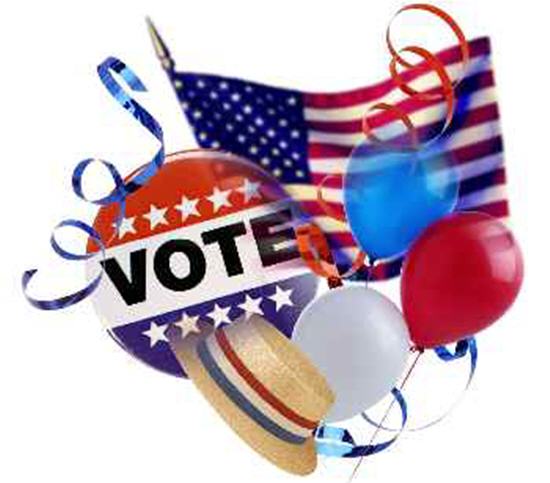 The GOP Primary for Governor of New York looks like it could be the scene for another upset by a Tea Party endorsed candidate:
RIVERHEAD, N.Y. — Inside an Elks' lodge here in the heart of middle-class Long Island, a crowd of 150 Tea Party members erupted into thunderous applause over the weekend when Carl P. Paladino, the resurgent Republican candidate for governor, outlined his plan to tame New York's entrenched political class.

"I'm taking a baseball bat to Albany with me," he told them, setting off shouts of "God bless you!" and "Go get 'em!"

But on the eve of the Republican primary, members of the state's anxious party establishment are worried that Mr. Paladino is also swinging at them.

Party leaders, after assuming that former Representative Rick A. Lazio of Long Island would coast to victory in the election on Tuesday, find themselves racing to shore up support for their nominee and to beat back an unexpectedly robust challenge from Mr. Paladino, a businessman from Buffalo and a newcomer to politics.

As polling over the weekend suggested that a once-lopsided race was suddenly too close to call, Mr. Lazio crisscrossed the state to lock down votes. Allies rushed out a new series of television ads highlighting his conservative credentials. And after ignoring Mr. Paladino for months, Mr. Lazio openly questioned his fitness to be governor, declaring in an ad released on Sunday that he "can't be trusted and shouldn't be believed."

With turnout expected to be anemic in much of the state, the party establishment fears that riled-up voters energized by Mr. Paladino's fiery campaign could outnumber less-passionate supporters of Mr. Lazio at the polls.

An inflamed electorate, brimming with anti-incumbent fervor, was supposed to be a rare blessing for New York's frayed and forlorn Republican Party, improving its long odds against Attorney General Andrew M. Cuomo, who is running unopposed in the Democratic primary.

Now, however, the party is becoming a victim of that passion and rage as those sentiments are channeled against it by Mr. Paladino.

"If Carl Paladino wins this thing, it will cause severe damage — it could be for decades — to the Republican Party of New York State," said Michael Long, the chairman of the State Conservative Party, which usually aligns with the Republicans and has nominated Mr. Lazio this year. "The party," he added, "would live in darkness for quite some time."

The Republican state chairman, Edward F. Cox, insisted in an interview that Mr. Lazio would prevail, calling him "a very credible candidate" who has "gone through the fire."

Party leaders believed they had dispatched Mr. Paladino months ago, when they denied him a spot on the Republican ballot at their convention. But he collected 30,000 signatures to run against Mr. Lazio anyway, and has since waged a fierce, at times below-the-radar, campaign, cobbling together a coalition of social conservatives, Tea Party members and deficit hawks.

With Mr. Paladino's status as a blustery outsider, his message of red-hot anger and his willingness to use his wealth to win, he has emerged as the biggest threat to the state Republican firmament in a decade.
On some level, it doesn't matter who wins the Republican nomination in New York on Tuesday. Democratic nominee Andrew Cuomo leads Carl Paladino by essentially the same amount that he leads Rick Lazio in head-to-head matchups. Barring a major turn in the race, Cuomo will be the next Governor of New York. At the same time, though, Paladino's challenge to the GOP establishing in the Empire State is likely to have lasting consequences:
With Mr. Paladino's status as a blustery outsider, his message of red-hot anger and his willingness to use his wealth to win, he has emerged as the biggest threat to the state Republican firmament in a decade.

Nothing suggests that Republican officials, or anyone else, will be able to exert control over Mr. Paladino in a general election, heightening fears that a man famous for calling the Assembly speaker the "Antichrist," for forwarding sexually explicit e-mails and for occasionally mangling the English language could implode under the scrutiny of the campaign trail.

In interviews, rattled Republican officials fretted that Mr. Paladino would alarm and motivate Democratic voters who might have otherwise stayed home and assumed a Cuomo landslide, dooming Republicans further down on the ticket.

Mr. Paladino has suggested that the days of the party leaders who have opposed him "are numbered." And in an interview after whipping up the audience on Long Island, Mr. Paladino said that Republican figures who had marched in lockstep behind a conventional candidate like Mr. Lazio had misread the mood of voters in the primary.

Anger, he said, has suffused the Republican electorate, not just the Tea Party faithful. "The party rulers haven't figured this out yet," Mr. Paladino said. "They still have this nebulous thought out there that they are in control through their committees."

His damn-the-establishment tone appeared to resonate. Outside the Elk's lodge, Patrick O'Connell, a contractor who went to the Tea Party meeting unsure of what to expect, said Mr. Paladino's biography and blunt message had won him over.

"What Lazio doesn't understand is that he represents the big organized parties; he's part of the machine that is dysfunctional," said Mr. O'Connell, 50, who lives in West Hampton Beach.

"Carl represents the angry people in that room," he added.
And there's a lot of anger out there this year. What it will accomplish is another question.