Newt Gingrich Fading In The Polls?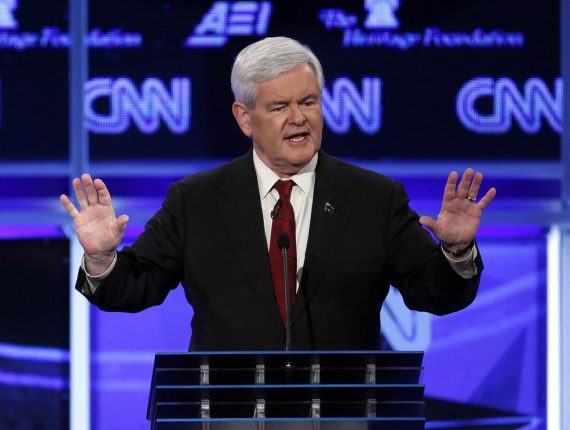 There are some small signs out there that seem to suggest that Newt Gingrich is start to slip in the polls even further than I noted in my post late last week. With the country heading into the holidays, when people will be paying less attention to the candidates, this could be a problem for Gingrich who seemed to be peaking at just the right time.
First, we've got the Gallup Daily Tracking Poll, which shows Gingrich's lead over Mitt Romney nearly gone: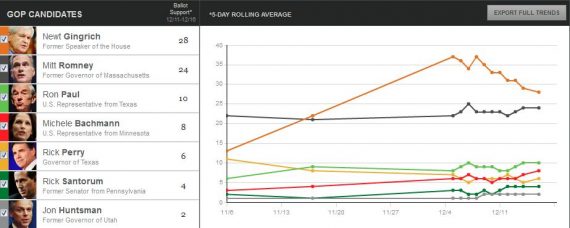 Added to that, we have this intriguing tweet from Public Policy Polling, which have several polls in the field this weekend: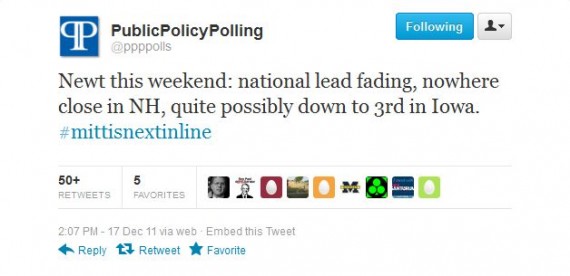 We'll obviously have to wait until final numbers come out, and to see if other polls confirm what they're picking up, but if nothing else this would seem to indicate that the negative attacks against Newt have worked quite effectively and are likely to continue right up until the voting starts.