No Mr. President, The NSA's Programs Don't Have Proper Oversight
Contrary to President Obama's assertion today, the NSA's operations don't have proper legislative or judicial oversight.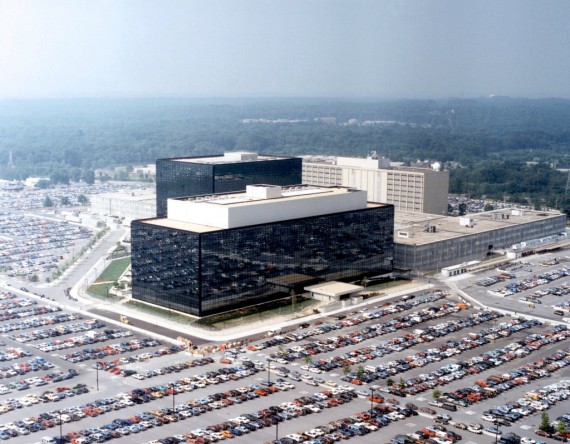 Timothy Lee points out why President Obama's assertion that we can trust Congress to properly oversee the actions of organizations like the National Security Agency is completely wrong:
When the government has briefed members of Congress on its surveillance activities, it has often been in meetings where "aides were barred and note-taking was prohibited."

It's impossible for Congress to provide effective oversight under those conditions. Members of Congress rely on staff to help them keep track of legislative details. They need independent experts to advise them on complex technical issues. And they need feedback from the constituents they ultimately represent. But the senators briefed on these programs couldn't speak about them. Sens. Ron Wyden (D-Ore.) and Mark Udall (D-Colo.) were reduced to spending years trying to hint at the existence of programs they weren't able to actually tell anyone about. Only now can anyone see what it is they were trying to tell us.

Meanwhile, the 2008 FISA Amendments Act cut judges out of their traditional role of reviewing individual surveillance requests. Instead, it asks judges to approve broad categories of surveillance. The law gives judges little leeway to reject proposed surveillance programs, and in any event judges lack the expertise and resources to perform this quasi-legislative oversight role effectively.

With both Congress and the courts effectively neutered, their traditional functions — defining the rules and making sure they're enforced — are now largely being performed inside the executive branch. In place of legal standards defined by Congress and enforced by an independent judge, we now have "minimization procedures" defined by some executive branch officials and applied by others. There's no opportunity for public debate about these rules and no independent oversight into whether the rules are being followed in individual cases. And there's ample evidence that letting the executive branch police itself is a recipe for abuse.
I would think it would be purely axiomatic that the Executive Branch cannot, and should not, be trusted to police itself, and that would seem to be especially true when it comes to areas like this that are completely secret and hidden from the view of both Congress and the Courts. Under those circumstances, and under the restrictions that even members of the Intelligence Committees are faced with when they are briefed on classified matters, it seems for all the world like this is oversight in name only. I'm not suggesting that the closed sessions of the House & Senate Intelligence Committees, or the closed proceedings of the FISA Courts, be opened to the public. The need for secrecy in those situations is, I think self-evident. However, if Congress and the Courts are unable to actually do anything effective even after acceding to the intelligence community's need or secrecy, then the entire process ends up being entirely pointless.
Lee puts forward his idea of what needs to be done:
The key principle is that there needs to be someone monitoring each investigation to ensure the rules are being followed. That person needs to have the authority to block information requests that don't comply with the law. And that person needs the independence that only members of the judicial branch enjoy.

The broad parameters of America's domestic surveillance activities should be set by Congress, not the president. The FISA Amendments Act delegated way too much of this rule-making authority to the executive branch. But Congress can't have a meaningful debate — either about whether mass surveillance is a good idea or how to develop effective judicial oversight — while even general information about the NSA's activities is shrouded in secrecy.

The Obama administration claims that this week's news "risks important protections for the security of Americans." It's more likely the disclosures risks sparking a more robust debate about America's unaccountable surveillance state.
That last point is one that many observers, such as Reason Magazine's Mike Riggs have made in the last several days and, earlier today, Conor Friedersdorf ascribed it to the Obama Administration's desire to thwart meaningful debate on the tension between civil liberties and national security:
President Obama kept the data collection in question a highly classified state secret. If it were up to the White House, we wouldn't know of the program's existence, ever. As a consequence, there would have been no debate about its appropriateness. If Obama values debate, he doesn't value it as much as keeping secrets that inevitably make debate impossible. Senators like Ron Wyden plead for an open debate. Obama thwarted them. The president's fans claim that he speaks to Americans like we're adults. Here his White House is treating us like gullible children.

And not only here. There are a whole range of national-security matters on which Obama has preempted debate. Sometimes he does so by pretending that he himself is uncomfortable with the very position he is implementing, and has already decided to change course, even though the change never comes. But what most demonstrates his disingenuousness is the instances in which he has kept some subjects classified even after they were openly discussed, to avoiding having to debate them, both in court and in the public square, on more equal terms with his civil-libertarian critics. In those cases, his method of "debate" was secretly authorizing leaks to convey his often-misleading position, but refusing to speak on the record — after all, drone strikes were classified.

Obama doesn't get to behave as he has and does, and benefit from the impression that he is an enlightened lover of debate who'd never dream of short-circuiting the crucible of public discourse.
Friedersdorf is right, of course. It's hard to have a public debate about something that nobody but the people in power actually know about. Especially when those who do know, even the people's representatives in the House and the Senate, are forbidden by law from even hinting at what they know in public. How it's even possible for there to be a robust debate on these issues under these conditions I can't even begin to fathom. However, I think that's exactly how the people in power want it.