No, We're Not Living in the 19th Century
The pandemic is massively more livable given modern technology.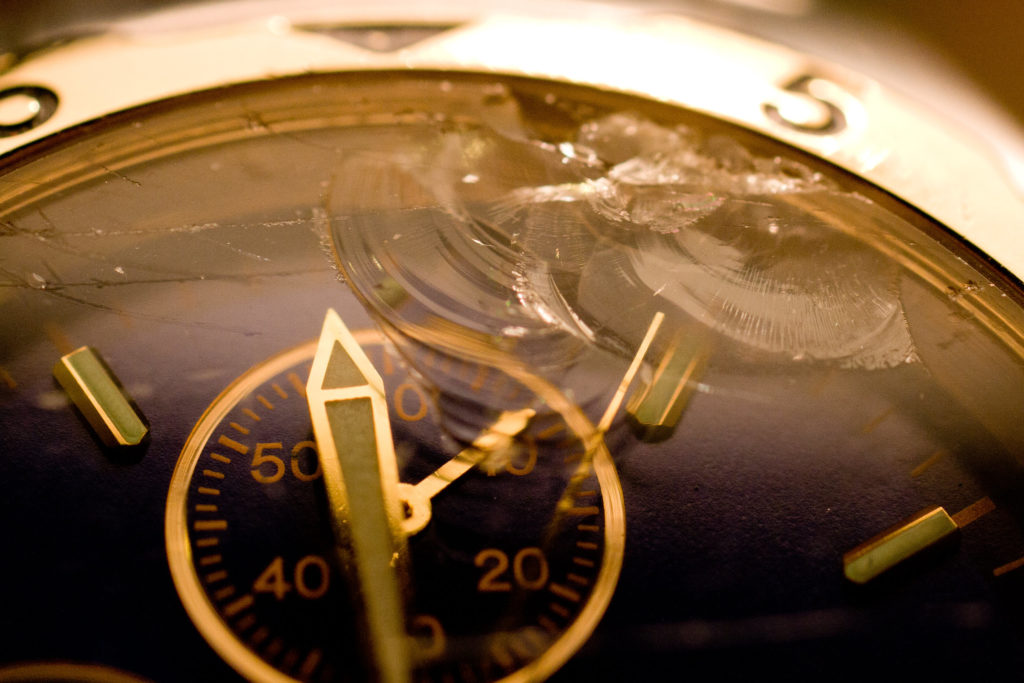 Checking in on memeorandum this morning, I stumbled on Molly Jong-Fast's Vogue feature claiming "We Are All Living in the 19th Century Right Now." It was, shall we say, less than persuasive.
It's not the 19th century. It just feels like it.

It's been a hundred and two years since the last major pandemic swept America: the 1918 flu pandemic (known as the Spanish flu because Spain was the only country to accurately report it). A lot has changed in a hundred and two years but a look at social media (which they didn't have a hundred and two years ago) might suggest that some people are getting through their coronavirus lockdown in much the same way people got through time at home during the Spanish flu.
No, no we're not. And, by the way, 1918 was nearly a fifth of the way into the 20th century.
Yes, we may have the internet now, but we also have copious amounts of old-timey activities that are being re-embraced. Suddenly everyone's doing many of the same things people did in 1918, returning to the traditions and activities that might have occupied their parents or grandparents in the waning days of the previous century. We may not be in the 1890s, but at times it certainly feels like it.
Once again, 1918 was not the 1890s. It was anywhere from 19 to 28 years later. Given the speed of change in the Second Industrial Revolution, that's a rather significant difference.
This may have all started naturally or as naturally as a return to a previous lifetime can start. Americans on the frontlines needed personal protective gear, doctors and nurses made desperate tearful appeals on television, so people got to work making masks.
So, television was invented in 1927. It didn't come into widespread use until the 1950s. So, the fact that doctors were making appeals on television is very much different from the 1918 pandemic which, again, was in the fucking 20th century, not the 19th.
First for medical professionals, who probably would have preferred N95 masks, and then later for ourselves as New York City mayor Bill de Blasio implored New Yorkers to make their own masks to avoid buying up precious supplies of medical ones. "You can create your own version, you can be creative, you be creative and put your own decoration," he declared. "That's what we want you to do. Something homemade, not something professional."
N95 masks didn't exist in 1918. Doctors had only recently learned of the very existence of viruses.
And then there was the baking, which in itself started somewhat out of necessity. After all, a Fresh Direct delivery spot is vanishingly rare, it's almost impossible to get Instacart and a trip to the market feels like a game of Russian roulette.

But there's baking and then there's baking. If only I had a dollar for everything internet discourse I've seen on the creating of bread! Yesterday, the phrase "sourdough starter" was trending on Twitter.
So, Fresh Direct delivery, Instacart, the internet, and Twitter didn't exist. People baked in 1918 because they were desperate to feed their families, not because they were bored.
But even the other actives we are doing during this quarantine have a distinct whiff of nostalgia and a longing for the past. There are families gathering around old-fashioned puzzles and board games, and a renewed obsession with gardening and flowers. A friend of a friend even took up basket weaving. Another took to needlepoint for the first time, using kits she found on Etsy. My eldest son is taking banjo lessons from his grandfather via Skype.
So, people never stopped playing board games, putting together puzzles, gardening, basket weaving, or even playing the banjo. But even the "old-fashioned" board games I played as a kid, like Monopoly, were invented well after the 1918 pandemic. And, again, it's a very different thing to garden and basket-weave as a past-time versus as a necessity.
Deep into the post, we finally get to an actually-interesting historical connection:
But why, why have we all gotten so old-fashioned.? Is it out of necessary? Or is it something deeper? I live in New York City, where about 700 people died in the last twenty-four hours, and 700 the day before. There's a heaviness here, as ambulances roll down empty avenues. What if connecting to the old ways is a way to find comfort, to connect with humanity of previous centuries?

We have no modern playbook for living through a plague but we do have a Victorian playbook for it. They didn't have a pandemic in the 1965 but they did in the 1665 (the great plague of London). 2017 didn't have a pandemic but 1817 was ravaged by Cholera. What if connecting with our historic past selves is a way to connect with the collective unconscious? What if we are trying to find the permanence of humanity? Maybe we won't live forever, but humanity will continue. Maybe baking and sewing and making our own hand sanitizer are ways to connect with our past and, in some ways, even our future?
Mostly, I think, it's a way to avoid going stir crazy. But, yes, the crisis seems to be kindling a desire for community and connectedness that our ordinary lives tend to gloss over.
Still, the fact that we can connect with one another via blogs, Twitter, Facebook, Instagram, Zoom, Facetime — or, hell, the telephone— is a glorious gift that our 1918 forebears didn't have. The ability to get pretty much anything one desires delivered to the house via Amazon Prime or DoorDash is a wonder that most of us, until this crisis, simply took for granted.
I very much wish we weren't going through this test. But I'm very happy, indeed, that it's happening in 2020 and not 1920, let alone 1820 or 1620.