NSC Nonproliferation Director Fired for Tweeting
Jofi Joseph was unmasked as the obnoxious @NatSecWonk and fired by the White House.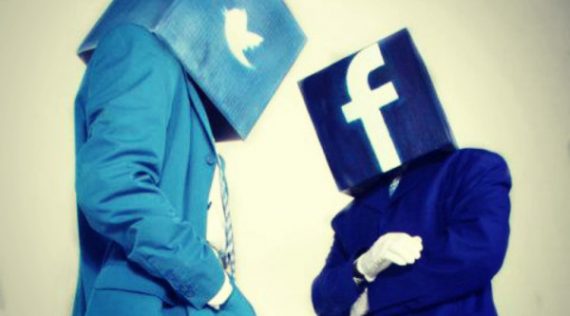 Jofi Joseph, a director in the National Security Council's nonproliferation section, has been fired after discovery that he was the man behind an obnoxious Twitter account.
Josh Rogin broke the story ("Exclusive: White House Official Fired for Tweeting Under Fake Name") for The Daily Beast:
A White House national security official was fired last week after being caught as the mystery Tweeter who has been tormenting the foreign policy community with insulting comments and revealing internal Obama administration information for over two years.

Jofi Joseph, a director in the non-proliferation section of the National Security Staff at the White House, has been surreptitiously tweeting under the moniker @natsecwonk, a Twitter feed famous inside Washington policy circles since it began in February, 2011 until it was shut down last week. Two administration officials confirmed that the mystery tweeter was Joseph, who has also worked at the State Department and on Capitol Hill for Senators Bob Casey (D-PA) and Joe Biden. Until recently, he was part of the administration's team working on negotiations with Iran.

During his time tweeting under the @natsecwonk name, Joseph openly criticized the policies of his White House bosses and often insulted their intellect and appearance. At different times, he insulted or criticized several top White House and State Department officials, including former National Security Advisor Tom Donilon, Deputy National Security Advisor Ben Rhodes, Secretary of State John Kerry, and many many others.

[…]

For many in the foreign policy community reacting Tuesday night, the revelation that Joseph was the mystery tweeter @natsecwonk was a shock because Joseph was well known among policy wonks and his wife, Carolyn Leddy, is a well-respected professional staffer on the Republican side of the Senate Foreign Relations Committee.

But inside the administration, there was little sympathy for the man who they feel had betrayed their confidence while taunting them all the while.
Redacted are examples of his gossipy tweets; click through to read them. More examples here, here, and here.
Brandon Friedman snarks, "While 20-year-old Americans are getting shot at by the Taliban, the National Security Council is hard at work tracking down @natsecwonk." While my initial reaction was agreement, it's ultimately wrongheaded. Having an insider breaking confidences undermines trust and candor within the team. That's worth some resources to fix.
Like Dan Drezner, I "never saw the value-added" in the account. There's more than although nastiness to go around from people willing to own their comments by signing their name to them; there's no need to add vitriol from people whose background I don't know.  But plenty disagreed; I saw @natsecwonk tweets in my stream quite often from natsec professionals that I follow.
Andrew Exum observes, "Public servants should tweet more, not less. But they should always be careful not to embarrass their peers or bosses. That's just courtesy." In response to pushback that the public deserves honesty and transparency from its officials, Exum rejoined, "You should never be anything less than truthful. But your employer and your peers have a right to expect discretion too."   Adam J. Schmidt adds, "if you wouldn't want to read it in the paper don't say/write/tweet it."
That's all exactly right.
I've been active on Twitter a few years now and have always operated under the assumption that everything I say is on the public record. Further, several of my professional colleagues and now-former bosses "follow" me and I subconsciously, and occasionally consciously, filter what I write with that in mind. Everything that I write honestly reflects my view, sometimes well-considered and other times reflexive and half-assed (the latter is especially true on Twitter, where I'm in rapid-fire, sardonic mode as often as serious). But that doesn't mean that every thought that passes through my head needs to make it into the public domain.
I do the same thing, incidentally, on OTB. Especially on topics that are hotly controversial, I realize that people who I respect, like and admire who disagree with me on the issue are reading what I have to say. That helps me remember that there's room for honorable disagreement. While that may strip some of the passion from the writing, on balance it makes it more thoughtful. Ranting and raving can be cathartic but it's seldom persuasive.