Obama Administration Tells Congress War Powers Act Doesn't Apply To Libya Mission
The Obama Administration is offering an odd explanation for why it doesn't need to comply with the War Powers Act.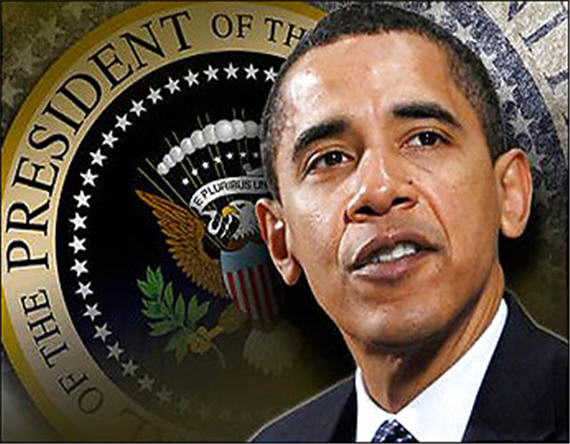 The Obama Administration responded late yesterday to requests from various Members of Congress concerned about the fact that no Congressional Resolution had been voted on to authorize the U.S. mission in Libya, despite the requirements of the War Powers Act. The response, however, is likely to raise more questions than it answers:
In an effort to satisfy those arguing he needs to seek congressional authorization to continue US military activity in accordance with the War Powers Resolution, President Obama wrote a letter to congressional leaders this afternoon suggesting that the role is now so "limited" he does not need to seek congressional approval.

"Since April 4," the president wrote, "U.S. participation has consisted of: (1) non-kinetic support to the NATO-led operation, including intelligence, logistical support, and search and rescue assistance; (2) aircraft that have assisted in the suppression and destruction of air defenses in support of the no-fly zone; and (3) since April 23, precision strikes by unmanned aerial vehicles against a limited set of clearly defined targets in support of the NATO-led coalition's efforts."

A senior administration official told ABC News that the letter is intended to describe "a narrow US effort that is intermittent and principally an effort to support to support the ongoing NATO-led and UN-authorized civilian support mission and no fly zone."

"The US role is one of support," the official said, "and the kinetic pieces of that are intermittent."
It's not at all clear that the fact that American military involvement is limited is at all relevant, though. The War Powers Act, for example, requires that the President report to Congress when any of these conditions apply:
(1) into hostilities or into situations where imminent involvement in hostilities is clearly indicated by the circumstances;

(2) into the territory, airspace or waters of a foreign nation, while equipped for combat, except for deployments which relate solely to supply, replacement, repair, or training of such forces; or

(3) in numbers which substantially enlarge United States Armed Forces equipped for combat already located in a foreign nation;
It seems fairly straightforward that subjection (1) clearly still applies to the Libya situation, and that this is far more than just the supply mission that the Obama Administration is trying to make it out to be. American forces are still, apparently, in the skies over Libya even if we aren't engaging in direct combat. Predator drones have been used to support NATO missions. If that isn't a situation where imminent involvement in hostilities is possible if not likely, then I don't know what it is. Trying to pass this off as a mission in support of NATO simply doesn't fly.
And Rand Paul, who was one of the Senators to whom the Administration was responding, doesn't seem convinced either:
Perhaps that's why, at the same time they're sending that letter, the Administration is also backing a plan to hold a vote on the Libya mission:
Sixty days after launching military action against Libya, President Obama on Friday sent a letter to Congressional leaders asking them to pass a resolution supporting the U.S. mission.

"I wish to express my support for the bipartisan resolution drafted by Senators Kerry, McCain, Levin, Feinstein, Graham, and Lieberman, which would confirm that the Congress supports the U.S. mission in Libya and that both branches are united in their commitment to supporting the aspirations of the Libyan people for political reform and self-government," Obama wrote.
This resolution will probably pass Congress easily, which leads to the obvious question, why didn't they do sooner?