Obama Apologizes to People Who Lost Lousy Insurance Because of ObamaCare
President Obama has apologized for breaking his "If you like your plan, you can keep it" pledge. Does he have anything to be sorry about?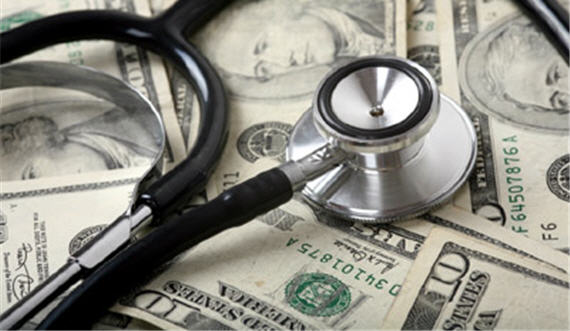 President Obama has apologized for breaking his "If you like your plan, you can keep it" pledge. Does he have anything to be sorry about?
NBC ("Exclusive: Obama personally apologizes for Americans losing health coverage"):
President Obama said Thursday that he is "sorry" that some Americans are losing their current health insurance plans as a result of the Affordable Care Act, despite his promise that no one would have to give up a health plan they liked.

"I am sorry that they are finding themselves in this situation based on assurances they got from me," he told NBC News in an exclusive interview at the White House.

"We've got to work hard to make sure that they know we hear them and we are going to do everything we can to deal with folks who find themselves in a tough position as a consequence of this."

Obama's comments come 10 days after NBC News' Lisa Myers reported that the administration has known since the summer of 2010 that millions of Americans could lose their insurance under the law.

Obama has made repeated assurances that "if you like your health plan, you will be able to keep your health plan" with Obamacare.

Consumers who buy insurance on their own — about  five percent of the population — are at risk of being forced off their current policies because their plans have changed and don't meet the new standards of the Affordable Care Act.

Obama's statement has been called into question as Americans have begun to receive cancellation notices, effectively forcing them to enroll in a new plan either with their current insurer or through the government exchanges, in many cases at a higher rate.

Guidance from the Department of Health and Human Services dating back to July 2010 estimated that "40 to 67 percent" of the 14 million consumers in that marketplace could lose their policies due to turnover in the individual insurance market, NBC News found.

That part of the law does not impact the 80 percent of Americans who receive their health insurance through employers or through Medicare or Medicaid.

"Obviously we didn't do a good enough job in terms of how we crafted the law," Obama said in the interview Thursday. "And, you know, that's something I regret. That's something we're gonna do everything we can to get fixed … We're looking at a range of options."
But Ezra Klein and Evan Soltas argue that "Obama shouldn't apologize for blowing up the terrible individual market."
People aren't finding themselves in this situation based on the president's promises. They're finding themselves in this situation based on his policy. And Obama isn't apologizing for the policy.

"Before the law was passed, a lot of these plans, people thought they had insurance coverage," he said. "And then they'd find out that they had huge out of pocket expenses. Or women were being charged more than men. If you had preexisting conditions, you just couldn't get it at all."

Obama was wrong to promise that everyone who liked their insurance could keep it. For a small minority of Americans, that flatly isn't true. But the real sin would've been leaving the individual insurance market alone.

The individual market — which serves five percent of the population, and which is where the disruptions are happening — is a horror show. It's a market where healthy people benefit from systematic discrimination against the sick, where young people benefit from systematic discrimination against the old, where men benefit from systematic discrimination against women, and where insurers benefit from systematic discrimination against the uninformed.

[…]

This is a market that desperately needs to be fixed. And Obamacare goes a way toward fixing it. It basically makes the individual market more like the group markets. That means that the sick don't get charged more than the well, and the old aren't charged more than three times as much as the young, and women aren't charged more than men, and insurance plans that don't actually cover you when you get sick no longer exist. But the transition disrupts today's arrangements.

[…]

There's been an outpouring of sympathy for the people in the individual market who will see their plans changed. As well there should be. Some of them will be better off, but some won't be.

But, worryingly, the impassioned defense of the beneficiaries of the status quo isn't leavened with sympathy for the people suffering now. The people who can't buy health insurance for any price, or can't get it at a price they can afford, or do get it only to find themselves bankrupted by medical expenses anyway have been left out of the sudden outpouring of concern.

If people have a better way to fix the individual market — one that has no losers — then it's time for them to propose it. But it's very strange to sympathize with the people who've benefited from the noxious practices of the individual market while dismissing the sick people who've been victimized by it.

Obama is rightly taking flack for making a promise he wasn't going to keep, and he's right to apologize for it. But he shouldn't apologize for blowing up the individual market. It needed to be done.
While I agree that the existing market was awful, the problem is that we fixed parts of the problem while creating new ones.
Given that a single payer system—which both Klein and I would prefer—is not a politically viable option in the United States, people who are young, poor, and healthy face a quandary. They need to be covered in case they suffer a healthcare catastrophe but can't afford a decent healthcare policy at today's prices. ObamaCare creates a fix for some of them: If they're under 26 and their parents have good coverage, they can get coverage that way. But if they're, say, 27 or their parents don't have decent coverage, they're still left to their own devices. And that means the cheapest plan that provides catastrophic protection.
Klein and others rightly praise ObamaCare for eliminating plans that were essentially fraudulent. Those that preyed on the ignorant and desperate, seemingly promising coverage if they got really sick but in fact having so many loopholes that they weren't covered at all, needed to go away.
But plans that were above board—not offering coverage for routine medical expenses like checkups or birth control but serving as a backstop in case of serious accident or major illness—went away, too. By mandating that every single insurance plan in America offer blanket coverage to everyone, regardless of health or age, ObamaCare ended these plans. That puts some people in a far worse position than they were in previously. And this was a known defect.