Obama Cut Taxes? Really?
Remember that $400 tax cut President Obama gave you? Neither do 90 percent of Americans.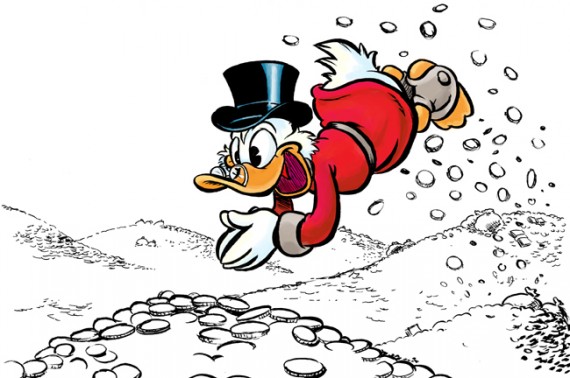 In a bit of political advertising helpfully disguised as a news story, NYT's Michael Cooper points out that President Obama cut taxes for 95 percent of Americans but most of us are blissfully unaware.
In a troubling sign for Democrats as they head into the midterm elections, their signature tax cut of the past two years, which decreased income taxes by up to $400 a year for individuals and $800 for married couples, has gone largely unnoticed.

In a New York Times/CBS News Poll last month, fewer than one in 10 respondents knew that the Obama administration had lowered taxes for most Americans. Half of those polled said they thought that their taxes had stayed the same, a third thought that their taxes had gone up, and about a tenth said they did not know. As Thom Tillis, a Republican state representative, put it as the dinner wound down here, "This was the tax cut that fell in the woods — nobody heard it."

Actually, the tax cut was, by design, hard to notice. Faced with evidence that people were more likely to save than spend the tax rebate checks they received during the Bush administration, the Obama administration decided to take a different tack: it arranged for less tax money to be withheld from people's paychecks.

They reasoned that people would be more likely to spend a small, recurring extra bit of money that they might not even notice, and that the quicker the money was spent, the faster it would cycle through the economy.

Economists are still measuring how stimulative the tax cut was. But the hard-to-notice part has succeeded wildly. In a recent interview, President Obama said that structuring the tax cuts so that a little more money showed up regularly in people's paychecks "was the right thing to do economically, but politically it meant that nobody knew that they were getting a tax cut."
Apparently, in too many cases, the boost was more than taken away by other factors:
There are plenty of explanations as to why many taxpayers did not feel richer when the cuts kicked in, giving typical families an extra $65 a month. Some people were making less money to begin with, as businesses cut back. Others saw their take-home pay shrink as the amounts deducted for health insurance rose. And taxpayers in more than 30 states saw their state taxes rise, according to the Center on Budget and Policy Priorities.
But was the method — changing withholding rather than sending out rebate checks — the right one?
But at least one prominent economist is questioning whether the method really was more effective. Joel B. Slemrod, a professor of economics at the University of Michigan, analyzed consumer surveys after the last rebate checks were sent out in 2008 by the Bush administration, and after this tax cut, called Making Work Pay, went into effect under the Obama administration.

After the 2008 rebates, he found that about a quarter of the households surveyed said they would use the money primarily to increase their spending. After the Obama tax cut took effect, he said, only 13 percent said they would use the money primarily to increase their spending. The Obama administration believes that people did spend the money, and cites analyses calling the cut one of the more effective forms of stimulus.
For people for whom a $65 boost in household income makes a substantial difference, one presumes the money got spent.  But, if the goal of the program was to stimulate the economy, rebate checks would have made more sense.  After all, how stimulative is a tax cut that people didn't know they got?
Slemrod notes, too, that a survey after the Reagan tax cuts showed that most Americans didn't realize their taxes went down.   My guess is that this is a function of the endowment effect.  Most of us feel much more pain at losing money we already have than we do joy at receiving an equal amount of new money.