Obama Related To The First Slave?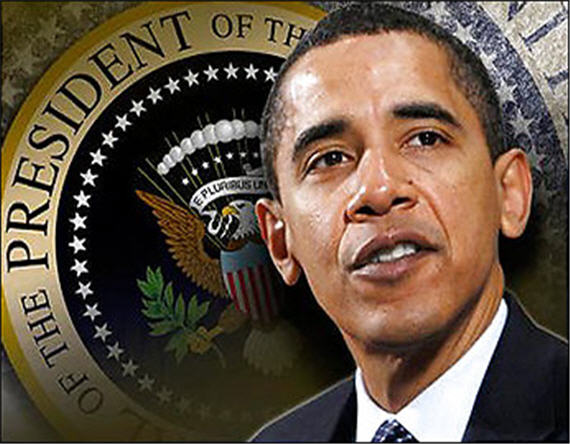 The people at Ancestry.com say that they've traced Barack Obama's family tree back eleven generations and found a link to the first documented slave in the American colonies:
The narrative of President Obama's family embedded in the American psyche gained a new layer this week as a team of genealogists found evidence that he is most likely a descendant of one of the first documented African slaves in this country.

The link to slavery, which scholars of genealogy and race in America called remarkable, was found 400 years back in the lineage of Obama's mother, Stanley Ann Dunham. It was discovered by a team of four genealogists from Ancestry.com who worked for two years on the findings released in a report Monday.

Using property and tax records, the team uncovered "a lot of context and circumstantial evidence" that points to an enslaved black man named John Punch as Obama's ancestor, said Joseph Shumway, one of the genealogists who worked on the report.

Because his father immigrated from Kenya and his mother was born in Kansas, Obama was thought to have no direct links to American slavery.

"His tree is one of the most dynamic that we've seen as far as diversity," said Shumway, whose company also helped uncover the president's Irish ancestry and that Obama is a distant cousin of Warren Buffett. "There are so many ways that we've been able to find interesting stories and connection points."

The link between Obama and Punch was first reported by the New York Times from an early copy of Ancestry's report. Punch is a significant historical figure, who has long been a subject of research. In 1640, he and two European American indentured servants were arrested for running away from their masters in Colonial Virginia. The two white men, a Dutchman and a Scot, received four additional years of servitude, but the black man, Punch, was to "serve his said master … for the time of his natural life," said Peter H. Wood, a professor emeritus of history at Duke University who has written about Africans in Colonial America. Punch is thought of as the first black slave in Virginia.
I've always been interested in genealogy, especially since we've had very little luck tracing my family back any further than when my Great-Grandparents arrived from Eastern Europe in the 1880s and 1890s. Being from a part of the world that was the site of two World Wars and two occupations over the course of a century kind of means that records get lost or destroyed and people go missing. So, it's kind of cool that they can trace the Dunham family line back 400 years.
How did they do it?:
They first traced Obama's mother's heritage through her maternal grandmother to the Bunch family, who at one time lived in Virginia and "passed for white" and "intermarried with local white families," according to the report. Members of the modern Bunch family, who had already begun to dig into the family's heritage, had already conducted DNA testing that found that the family had an ancestor from Africa, and posted that information on a family Web site. Shumway and his colleagues set out to find that black ancestor.

The records eventually led them to Punch, who was one of only 150 Africans living in Virginia in the mid-1600s, and fathered a free child by a white woman.
Pretty amazing, really.