All U.S. Presidents But One Descended From King John Of England?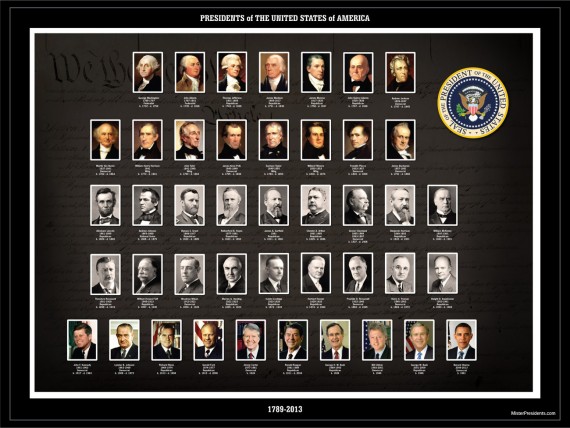 A 12 year-old girl in California claims she has traced the lineage of all but one American President back to King John, who ruled England from 1199-1216:
What do Barack Obama, Thomas Jefferson, George W. Bush and the other past U.S. presidents have in common? Besides holding the coveted title of commander-in-chief, it appears that all of them but one are cousins.  

The remarkable discovery was made by 12-year-old BridgeAnne d'Avignon, of Salinas, California, who created a ground-breaking family tree that connected 42 of 43 U.S. presidents to one common, and rather unexpected, ancestor: King John of England.

'They all have the trait of wanting power,' d'Avignon told the station WFMY.

King John, also known as John 'Lackland', is renowned for signing the Magna Carta in 1215, which limited the monarch's power and helped form the British Parliament.

(…)

D'Avignon, a seventh-grader at Monte Vista Christian School in Watsonville, started the project in hopes of tracing back her own bloodline in France, but somewhere along the way she decided to take her genealogical quest to the highest level.


In order to create the family tree, the 12-year-old spent months scouring through over 500,000 names in search of the 'presidential Adam.'

Her 80-year-old grandfather, who has been tracing roots for nearly six decades, helped her make the presidential links. 


D'Avignon started with the first U.S. president, George Washington, she traced both the male and female family lines to make the connection.


Prior to d'Avignon's discovery, genealogists were only able to link 22 families of presidents, likely because they only focused on male bloodlines.


The only former commander-in-chief not linked to King John is the eighth president, Martin Van Buren, who had Dutch roots
Color me skeptical about this one, and not just because it appears in The Daily Mail (the story is also covered by a local California television station). It's always strange to me when these types of genealogy studies find connections between American Presidents and royalty. Is it possible? Certainly it is, but how exactly is someone like Dwight Eisenhower, whose parents were both of German ancestry, related to a King born in England who reigned some 800 years before Ike was born? The same could be said of the Irish-rooted Jack Kennedy, as well as people like Abraham Lincoln.
I'd have to see actual genealogists verify this before believing it.