ObamaCare Passes 7 Million Served
After many ballyhooed glitches, 7 million Americans have signed up for ObamaCare. Now what?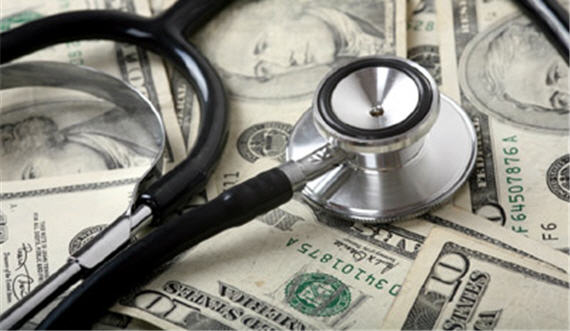 After many ballyhooed glitches, which continued as the sort-of-deadline for signups created a last-minute surge yesterday, 7 million Americans have signed up for ObamaCare. Now what?
The Hill reports the White House's giddy announcement:
The White House chief technology officer on Monday night said the administration has enrolled more than 7 million people on the ObamaCare exchanges.

According to the American Urban Radio Network, White House Chief Technology Officer Todd Park announced that the administration had pushed past the goal at a champagne toast shortly after midnight, with staffers who had worked to repair the website.

"I am proud to tell y'all that y'all carried the ball over the impossible line," Park said, according to the report. "Y'all exceeded the goal."
I reckon he's pleased. He's not alone.
Hitting 7 million enrollments would be a major symbolic achievement for the White House, after the opening months of the ObamaCare exchanges were plagued by technical glitches that prevented many consumers from completing an application.
The Congressional Budget Office had projected that number would enroll in the program before the botched rollout and subsequently revised down its estimate based on the rocky start.

Allies of the administration on Monday night were celebrating the high enrollment.

"If you build it, they will come … I have wanted to say that for the last 5 months and now I can as ACA enrollment hits 7 million!" tweeted Neera Tanden, the president of the Center for American Progress.

"ACA working is truly the nightmare for GOP repealers," said Democratic Congressional Campaign Committee staffer Jesse Ferguson, adding a "#7million" hashtag to his post.

Democratic National Committee Communications Director Mo Elleithee tweeted, "Seven 'BFD' Million,' in a callback to Vice President Biden's famous open-mic curse the day the healthcare bill was signed.
I'm not sure this number means anything to the general public. Alexis Simendinger and Caitlin Huey-Burns for RealClearPolitics: 
The public has maintained a generally unfavorable opinion of the Affordable Care Act since its enactment, according to polls since 2010. More than 52 percent of Americans say they oppose the law, while just under 39 percent say they favor it, according to the RealClearPolitics average. 

Nevertheless, specific provisions are popular, surveys indicate, including parents' ability to insure their children on their plans through age 26; prescription drugs made more affordable under Medicare; and mandated coverage of pre-existing conditions.

Recent polls find greater support for repairs rather than repeal of the law. A recent Kaiser Family Foundation Health Tracking Poll found 49 percent of Americans support the ACA but would like to see some changes, while 11 percent prefer to replace it with a GOP-sponsored alternative. Ten percent would like to keep the law as is. And 18 percent think Congress should repeal it without any replacement. Independent voters say they favor amending the law (44 percent) over repealing it, adding a replacement (9 percent), or scrapping it altogether (23 percent).

While the administration has for months advertised the law's March 31 enrollment deadline, and eased the process for employers and applicants, 60 percent of those who say they are uninsured also said they were unaware of the deadline, the Kaiser Foundation found.
Still, I believe passing the target that the administration set up as a viability threshold does change the narrative to some extent. In the long run, few will care that the roll-out of the website was a debacle. The focus will shift to the program itself.
Brian Beutler, meanwhile, thinks the news is bad for Republicans: 
Last week, the Kaiser Family Foundation released new data from its healthcare tracking poll. There are a lot of goodies in there, but two of them cut against the idea that Obamacare is a big, enduring political liability for Democrats. First, the law's favorables are climbing and unfavorables are falling. It's still underwater, but recovering from the political damage it suffered during the humiliating Healthcare.gov outage.

But more important, a majority of people in the country (53 percent) are just exhausted by the repeal obsession and want the parties to move on to other issues. Forty-two percent think the country needs to continue to debate the law.

Where things get really interesting, though, is in the ideological breakdown of that split. It's not that the 42 percent solely represents GOP activists, energized and ready to go elect some Republicans. About half of all people who have unfavorable views of the law think the country ought to move on anyhow. And a large minority of the people who want the country to be focused on ACA are people who actually like it.

Saying "we didn't pass Obamacare" over and over again probably draws base voters out to the polls. But it's not all upside for the GOP. And if Obamacare fatigue creates the space Democrats need to make the election about multiple policy issues, then Republicans will have a huge problem on their hands.
In terms of the sheer electoral politics, I'd guess ObamaCare benefits the GOP this November and is irrelevant or a net minus come 2016. But it really depends on how the new system actually does at improving healthcare. And the jury on that is still out.
Megan McArdle points out that there's still a lot we don't know:
· How many people have bought and paid for policies

· How many people have signed up for Medicaid who weren't eligible before 2010

· How many people who are buying insurance didn't have insurance before

· How the new policies compare to the old policies

· How much subsidies are costing
Jonathan Cohn anticipates the next round of battles:
Whatever the final tally, you can count on law's critics to keep saying the number is less impressive than it seems. They will say that some people aren't paying premiums, while others had insurance already. They will say sign-up numbers don't account for the law's downsides—like how many people lost plans they liked, or are paying more for coverage than they did before, or are having difficulty seeing the doctors they know. All of these arguments have at least some truth. And you should think about them when, inevitably, the Administration celebrates the final enrollment statistics.
Still, he's cautiously optimistic:
Think for a moment, in very basic terms, about what the Affordable Care Act is supposed to do. It really boils down to two simple goals. One is to improve economic security—to protect people from crippling medical costs, so that they can get the care they need without enduring financial ruin. The other goal, related but separate, is to transform medical care itself, so that it either costs less or provides better value for the price—or, ideally, some combination of the two. Nobody ever imagined that Obamacare alone would accomplish the goals. The best hope of supporters was that it would produce progress towards them. That's why Senator Tom Harkin, whose committee helped write the bill, famously referred to the law as a "starter home."

Four years after enactment, and six months into the final stage of implementation, the starter home may not look great. But it's weathered the political and technological storms, albeit better in some parts of the country than others, and it is still standing. People are using the new marketplaces to get insurance. And the available evidence—a combination of state-specific data from places like Washington, Kentucky, and New York, along with fuzzy polling data and fuzzier anecdotes—suggests strongly the number of people without insurance is declining. 

It's impossible to tell by how much, so you should ignore anybody, left or right, who claims to know the answer. But the fact that enrollments through the marketplaces are approaching what the Congressional Budget Office and other experts once predicted ought to make you more confident about their other projections. And these authorities predicted the law would mean many more people had real, stable health insurance coverage. One reason, often overlooked in this debate, is that lots of people are getting coverage through other sources—like Medicaid or, if they are young adults, through their parents' employers—that would not have been available without Obamacare. Another is that conservative stories of several million people losing coverage because insurers cancelled plans last year overlook one key fact: Nearly all of those people got new insurance, usually through the same carriers as before.
Ed Kilgore builds on this argument:
Paul Waldman argued that we are about to enter a lull in which news of or arguments about Obamacare won't generate screaming headlines. A day later, CBO issued a new report on the impact of the law on employment that will undoubtedly dwarf positive news about the enrollment numbers at many conservative news outlets. Let's face it: our friends on the Right have managed to keep the embers of Benghazi! glowing for a year-and-a-half. They will find ways to demonize Obamacare every day at least through November.

So in reality, and certainly in the distorted lens of politics, it's not time to take stock of the successes or shortcomings of the Affordable Care Act in any definitive way and then move on to other issues. But it's good to know that despite technological glitches and the complexity of the law and the extraordinary efforts of so many Republicans to gum up the works, Obamacare remains that "starter home" for an effective system of universal health coverage it was intended to be.
I'm not so sure about that. While, as an opponent of the law while it was under debate, I was arguing that it was essentially a Trojan horse designed to kill off our system of employer-provided insurance to pave way for the Democrats' desired-but-unobtainable goal of a single payer system, it certainly wasn't sold as that. ObamaCare supporters are expecting a much improved health delivery system. And, because our healthcare system was so bad in 2009 and ObamaCare really did very little to fix it—and in some ways actually made it less economically sustainable—it's quite likely to disappoint.