ObamaCare, The Catholic Church, And Religious Liberty
Requiring a religious institution to comply with civilian laws is not a violation of religious liberty.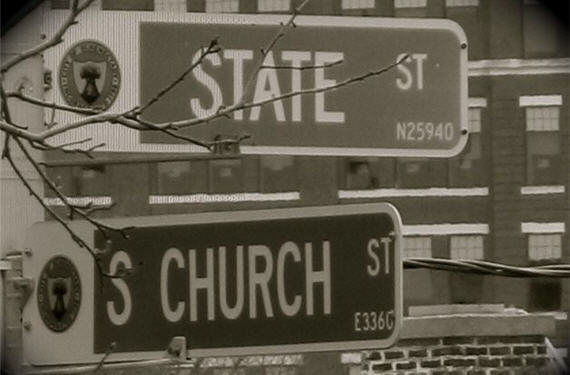 Last week, the Obama Administration announced that it would enforce a rule that is part of the PPACA requiring employer-provided health care insurance to cover contraceptives even if the employer in question happens to be a religious institution that objects to contraception like the Roman Catholic Church. The rule doesn't apply to a religious institutions core functions, and religious organizations are being given more time to comply than secular employer, but any Church-run hospital, school, or the like would have to comply. The reaction to this on the right has been about what you'd expect it to be and, yesterday, the Catholic Church itself weighed in via a letter that was read to parishioners in very Catholic Church in the country. The letter itself was fairly strongly worded:
I write to you concerning an alarming and serious matter that negatively impacts the Church in the United States directly, and that strikes at the fundamental right to religious liberty for all citizens of any faith. The federal government, which claims to be "of, by, and for the people," has just been dealt a heavy blow to almost a quarter of those people — the Catholic population — and to the millions more who are served by the Catholic faithful.

The U.S. Department of Health and Human Services announced last week that almost all employers, including Catholic employers, will be forced to offer their employees' health coverage that includes sterilization, abortion-inducing drugs, and contraception. Almost all health insurers will be forced to include those "services" in the health policies they write. And almost all individuals will be forced to buy that coverage as a part of their policies.

In so ruling, the Obama Administration has cast aside the First Amendment to the Constitution of the United States, denying to Catholics our Nation's first and most fundamental freedom, that of religious liberty. And as a result, unless the rule is overturned, we Catholics will be compelled to either violate our consciences, or to drop health coverage for our employees (and suffer the penalties for doing so). The Obama Administration's sole concession was to give our institutions one year to comply.

We cannot—we will not—comply with this unjust law. People of faith cannot be made second class citizens. We are already joined by our brothers and sisters of all faiths and many others of good will in this important effort to regain our religious freedom. Our parents and grandparents did not come to these shores to help build America's cities and towns, its infrastructure and institutions, its enterprise and culture, only to have their posterity stripped of their God given rights. In generations past, the Church has always been able to count on the faithful to stand up and protect her sacred rights and duties. I hope and trust she can count on this generation of Catholics to do the same. Our children and grandchildren deserve nothing less.
The letter prompted E.J. Dionne, who is anything but a conservative, to chide the Obama Administration for what he called a breach of faith:
Speaking as a Catholic, I wish the Church would be more open on the contraception question. But speaking as an American liberal who believes that religious pluralism imposes certain obligations on government, I think the Church's leaders had a right to ask for broader relief from a contraception mandate that would require it to act against its own teachings. The administration should have done more to balance the competing liberty interests here.
Dionne goes on to note that there was a compromise proposed that mirrored a program in Hawaii that allows religious institutions that wish to decline offering insurance that includes contraceptive coverage by informing employees and prospective employees of this and giving them information on how to obtain additional coverage that includes contraceptives a modest cost. Another option would be to make contraceptive coverage a rider to the employer-provided plan that an employee could select, but for which they would have to pay on their own. Ultimately, the Obama Administration refused to do this, and this seems to be the root of Dionne's problem with the program and the reason that he supports the Church's position.
Kevin Drum disagrees:
I guess I'm tired of religious groups operating secular enterprises (hospitals, schools), hiring people of multiple faiths, serving the general public, taking taxpayer dollars — and then claiming that deeply held religious beliefs should exempt them from public policy. Contra Dionne, it's precisely religious pluralism that makes this impractical. There are simply too many religions with too many religious beliefs to make this a reasonable approach. If we'd been talking about, say, an Islamic hospital insisting that its employees bind themselves to sharia law, I imagine the "religious community" in the United States would be a wee bit more understanding if the Obama administration refused to condone the practice.
In the end, I think Drum is correct here. Religious liberty is an important principle, one that I take very seriously, but it doesn't mean what Dionne and the Catholic Bishops seems to think it means. Operating a hospital or a school or an adoption agency is not a religious undertaking in the same way that, well, operating a church is, and there's simply no merit to the argument regulations regarding how you operate an institution that is essentially secular in nature are somehow a violation of religious liberty. More importantly, operating such institutions while taking government money (i.e., Medicare and Medicaid) means accepting at least some regulation about how that money is used. As I noted when discussing the issue of Catholic Churches getting ending adoption services rather than provide equal consideration to gay couples, there's not such thing as a right to receive government money:
Religious liberty does not mean the right to take public money without having to comply with the law because the teachings of your faith tell you those laws are wrong. That's not how you live in a civil society, and if the Church cannot comply with that simple rule then it needs to rethink its priorities.
I'd also note that it strikes me that the Church is making a fairly bizarre argument here. Providing contraceptive coverage in employer provided insurance is orders of magnitude different from, say, being required to perform abortions, an issue on which I personally think Catholic hospitals should be given wide latitude and the right to object for reasons of conscience if they choose. All it means is that your employees, many of whom might not even be Catholic, have a certain insurance benefit. Considering that there are often medical reasons that women are put on contraceptives that have nothing to do with preventing pregnancy, the relationship between the mandate and Church teaching is tangential at best.
Finally, Drum's makes a point that is worth noting. Taking the religious liberty argument to its logical conclusion would mean that an Islamic hospital would be able to require its employees, Muslim or not, to adhere to Sharia law. Is that really what the First Amendment means?
As a policy matter I don't support requiring any employer to provide any specific type of insurance policy. I have doubts that such a requirement is even Constitutional (yes, yes, I know the Commerce Clause, etc. etc). At the very least, perhaps the kind of opt-out that Dionne talks about would have been the better choice. Calling this a matter of "religious liberty," though, is simply ridiculous. It's a bad law, yes, but it's not a violation of the First Amendment.