ObamaCare's Predicted Effects Coming True
Major carriers are reporting massive losses and demanding major rate hikes to cover the costs imposed by PPACA.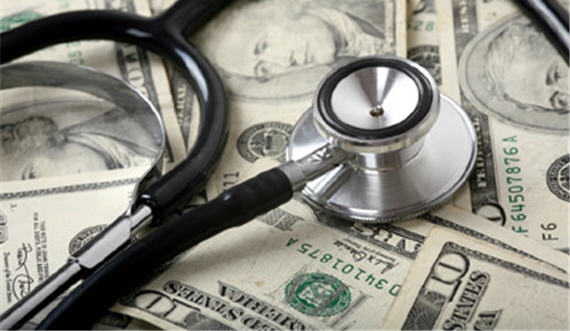 Insurance companies supporting the ObamaCare exchanges are losing money and raising rates.  AL.com:
Executives at Blue Cross Blue Shield of Alabama are predicting losses of $135 million in 2015, mostly due to the costs of insuring patients who gained coverage under Obamacare.

The insurance company has already tallied losses of $109 million through the end of October. The final results will be available at the beginning of March, according to a statement released by the company.

"Beginning in 2014, the ACA eliminated health underwriting and waiting periods for pre-existing conditions allowing individuals to buy healthcare coverage regardless of their health condition," read a statement from spokeswoman Koko Mackin. "Company data indicates that many of our new individual ACA customers have used an extensive amount of medical services, which is causing total claims paid and their related operating expenses to exceed premiums."

Customers who became insured through the Affordable Care Act have been older and sicker than average. According to Blue Cross, they have drug costs that are 25 percent higher than other customers, and costs that are 50 percent higher for outpatient surgeries and hospitalizations.

Blue Cross Blue Shield of Alabama joins several other Blue Cross plans across the country that have reported steep losses in the last two years. Blue Cross Blue Shield of North Carolina reported losses of $400 million in the first two years of the Affordable Care Act. That insurer has cut sales commissions and advertising for Obamacare plans. Blue Cross Blue Shield of New Mexico pulled individual plans from the health insurance exchange after regulators denied a 53 percent rate increase.

Blue Cross Blue Shield of Alabama is not taking similar steps. The company raised rates in 2016 by an average of 28 percent, and eliminated platinum and some gold-level plans. The company also shrunk its workforce slightly by not filling open positions, according to the statement.

The company's financial problems suggest that all insurers offering plans on the Health Insurance Exchange may be struggling, which will affect costs for customers – and potentially reduce payments to providers, wrote Michelle La Vone, insurance analyst for Decision Resources Group, in an email.

"Blue Cross and Blue Shield of Alabama's net losses could portend even higher rate increases in 2017 for all participating carriers both on and off the Health Insurance Exchange," La Vone wrote. "BCBS of Alabama is king, and its losses suggest its closest competitors—if you can call them close—face similar challenges but lack the clout and influence to make self-serving amends."
And, no, BCBS isn't an outlier. Aetna, UnitedHealth, and other major companies are reporting similar results.
While I had multiple objections to the process that led to the passage of the Affordable Care Act, my primary objection was always that it was in many ways the worst of all worlds. By shoehorning itself into the existing insurance-based system, ObamaCare didn't gain the cost-containing efficiencies of a single payer system while at the same time eliminating the cost-containing efficiencies of the free market by forcing companies to insure those too expensive to insure. The main offsetting cost-containing measure was the dubiously constitutional mandate to secure coverage. While that might help in the longer term, in the shorter term the results we're now seeing were inevitable.
Make no mistake: extending the health coverage pool is an unalloyed good. Aside from humanitarian considerations, the societal externalities of having large segments of the population unable to get any but emergency care are considerable. But the economic fallout was not just predictable, it was predicted.
Aside from the issues already noted, the exchanges themselves seemed a rather obvious incentive to break the longstanding paradigm that drove the American healthcare system. Namely, that employers were expected to provide free or highly subsidized coverage to their employees. Given already-absurd pricing and ObamaCare's pressures to continue that trend, why wouldn't employers push all but their most valuable employees out of company-sponsored plans and into the exchanges?
Dave Schuler observes:
There seem to be two conflicting schools of thought on the PPACA: that it was incredibly stupid or that it was fiendishly clever. Both can't be right. Those who believe it was stupid look at a structure that appears to have been designed to fail and think of it as a mistake. Those who believe it was fiendishly clever look at a structure that appears to have been designed to fail and assume it's strategic.
This was a frequent topic of discussion on the old OTB Radio program. At the time, I was decidedly in the latter camp, figuring there was simply no way that Obama, Pelosi, and company could be that clueless about the operation of markets. Now, I'm not so sure.