Obama's 'Dewey Beats Truman' Headline
Obama holds up "MANDATE STRUCK DOWN" headline from CNN in "DEWEY BEATS TRUMAN" photoshop
So, this is making the rounds: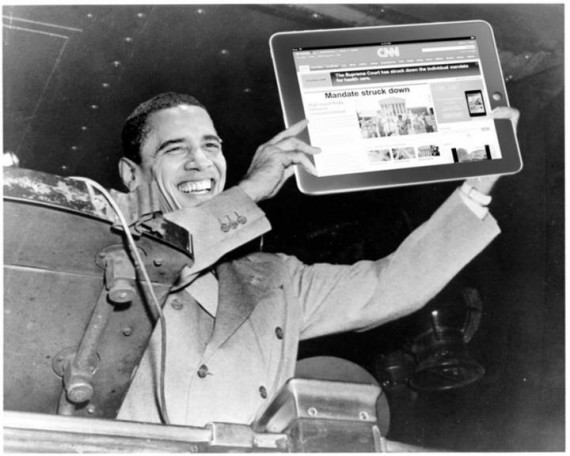 For those of you who aren't news junkies, CNN did in fact run that headline, which was re-tweeted around the world like crazy for, oh, three minutes before the correct ruling came out and confused everyone.
I fully get the desire to be first, even by a couple of minutes. But it's better to get it right.