ODU Prof Out After Minor-Attracted People' Backlash
Academic freedom is just another word for nothing left to lose.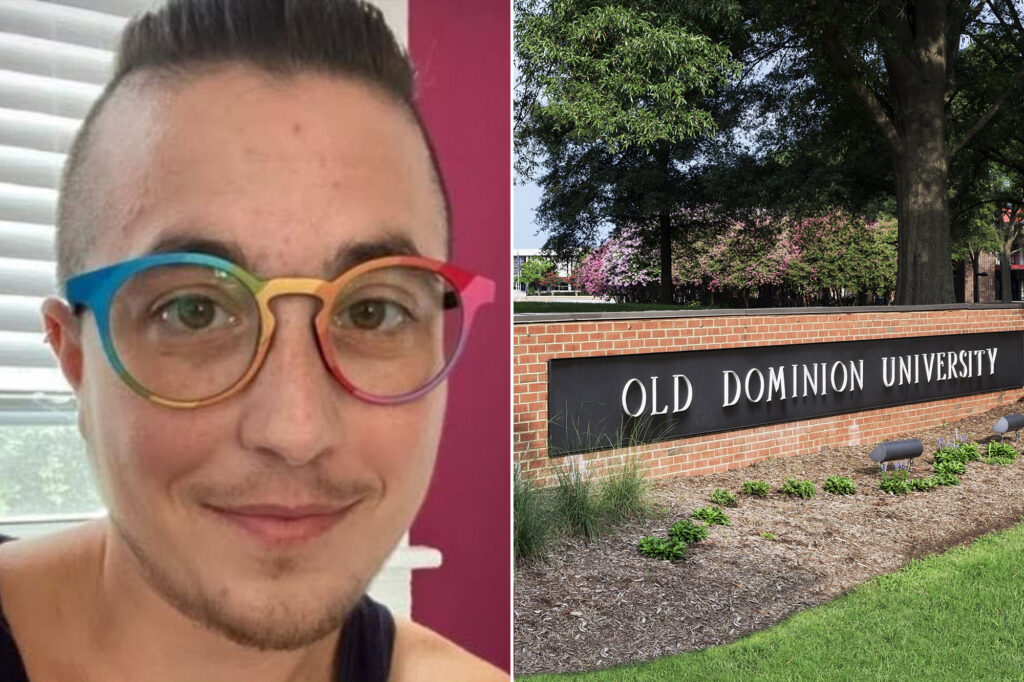 NBC News ("Virginia professor to step down after backlash to research on 'minor-attracted' people"):
An academic in Virginia whose research on "minor-attracted people" sparked threats and a petition calling for their removal announced their resignation Wednesday, university officials and the scholar said in a joint statement.

Allyn Walker will remain on leave until they step down as an assistant professor of criminal justice and sociology at Old Dominion University in May.

"We have concluded that this outcome is the best way to move forward," university President Brian Hemphill said in the statement.

He added that he hoped the move will help bring "closure" as the school continues efforts "toward healing and civil discourse."

Walker, who said in Wednesday's statement that their research was intended to prevent child sexual abuse, attributed the backlash to their trans identity and mischaracterizations promoted online and by some media outlets.

The petition, signed by nearly 15,000 people, was started after Walker gave an interview about their book, "A Long, Dark Shadow: Minor-Attracted People and Their Pursuit of Dignity," published by University of California Press in June.

The publisher described the book, which studies people who are attracted to minors and don't act on the attraction, as "challenging widespread assumptions that persons who are preferentially attracted to minors — often referred to as 'pedophiles' — are necessarily also predators and sex offenders."

Walker said in the interview: "I think we have a tendency to want to categorize people with these attractions as evil or morally corrupt. But when we're talking about non-offending MAPS, these are people who have an attraction that they didn't ask for. And one that frequently they would do anything to change. But they find that they're unable to change those attractions. And most importantly, the people in my study did not act on them." (MAPs is short for "minor-attracted people.")
In a joint statement with Walker, ODU states,
Today, Old Dominion University and Dr. Allyn Walker are announcing that Dr. Walker has decided to step down from their position as assistant professor of sociology and criminal justice at the expiration of their current contract in May 2022. Dr. Walker will remain on leave until that time.

"We have concluded that this outcome is the best way to move forward," ODU President Brian O. Hemphill, Ph.D., said. "We hope today's action helps bring closure for our Monarch family. As we move forward, I encourage all members of the Monarch family to continue our efforts toward healing and civil discourse."

"My scholarship aims to prevent child sexual abuse," Dr. Walker said. "That research was mischaracterized by some in the media and online, partly on the basis of my trans identity. As a result, multiple threats were made against me and the campus community generally. I want to thank Old Dominion University for giving me the opportunity to teach and to conduct my research, and the ODU Department of Public Safety for monitoring the threats against me and the community."

Dr. Walker continued: "I am particularly grateful for the outpouring of support from many among the ODU community, as well as others in my research fields who have publicly affirmed the value of my work in advancing child safety. My Department Chair, Mona Danner, my colleagues, and my students all have been especially supportive. And, finally, I am thankful for the assistance of the Foundation for Individual Rights in Education (FIRE) during this time."

"The safety and security of individual Monarchs and our collective campus are of the utmost importance," President Hemphill said. "For ODU, these will always remain top priorities as we pursue our mission in a caring, inclusive, and supportive community, one that respects academic freedom and remains willing to discuss controversial ideas in an atmosphere free of intimidation or violence."
So, Old Dominion, a public, doctorate-producing university, has succumbed to public pressure and forced out a scholar for publishing a book with one of the most prestigious academic presses in the country? And it "respects academic freedom"?
The entire point of academic freedom is to protect controversial ideas that are supported by rigorous research. While I have no claims to any expertise whatsoever in their field, Allyn has not only gotten an incredibly controversial project accepted by a prestigious press but, presumably, survived the peer-review process.
Now, to be clear, I had never heard of Allyn before this controversy arose and have no knowledge of their reputation as a teacher or scholar, And it's quite possible they were on a one-year contract rather than the tenure track. Still, it seems cowardly, indeed not to have stood by Allyn and, at very least, let them finish out the contract.
As to the controversy itself, it seems perfectly uncontroversial to me that there are people who have inappropriate sexual attractions and manage to get through life without acting upon them. For most of human history, homosexuality was forbidden and I'm sure that large numbers of gays and lesbians either did the best they could to live a heterosexual existence or live as "confirmed bachelors." Given how reviled pedophiles are, I would imagine that there are some substantial number of closeted ones.