Oklahoma Sharia Law Ban May Also Ban Ten Commandments
A new Oklahoma law that bans Sharia law from being enforced in state courts may have some very unintended consequences.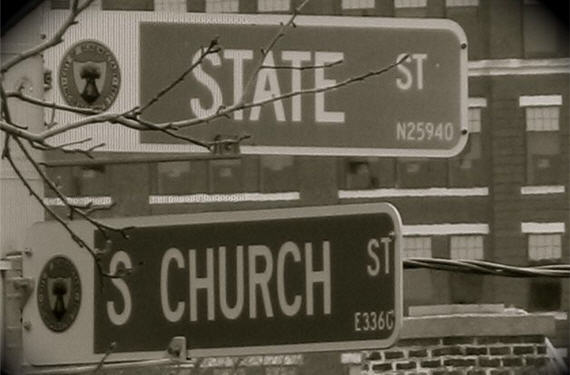 As I noted last week, the citizens of Oklahoma decided last week to respond to an overwhelming nationwide economic crisis and skyrocketing national debt by passing a referendum that bans Sharia law. As one Oklahoma law professor notes, though, the referendum is so broad that it bans far more than just Islamic law from being considered in Oklahoma state courts:
Oklahoma voters on Tuesday approved a measure that bans the application of Islamic law and orders judges in the state to rely only on federal law when deciding cases. State Rep. Rex Duncan, a Republican, was the primary author of the measure, which amends that state constitution.

For months, legal experts had lambasted the initiative as biased toward a religion and potentially harmful to local businesses that engage in commerce with international companies. It also presents potential constitutional law problems, experts say. Is Oklahoma's state constitution now in direct conflict with the U.S. Constitution's First Amendment, which states, "Congress shall make no law respecting an establishment of religion … "?

There has never been a previous case in the state in which Sharia law was applied, said Rick Tepker, the first member of the University of Oklahoma School of Law faculty to try a case before the U.S. Supreme Court.

Tepker called the passage of the measure "a mess" with implications unknown until a case that challenges it arises.

"Many of us who understand the law are scratching our heads this morning, laughing so we don't cry," he said. "I would like to see Oklahoma politicians explain if this means that the courts can no longer consider the Ten Commandments. Isn't that a precept of another culture and another nation? The result of this is that judges aren't going to know when and how they can look at sources of American law that were international law in origin."
In addition to the Ten Commandments, there are other, more secular, areas where this ill-advised law is likely to have unintended consequences. Native American tribes based in Oklahoma have already expressed concerns that the law will limit their ability to enforce tribal law on their reservations, for example. Additionally, business contracts have traditionally included what are called "Choice of Law" provisions which require that the law of a particular state would be applicable in interpreting it's provisions. In an increasingly international business world, those provisions have expanded to include laws of other countries. If , for example, an Oklahoma company seeks to enforce the terms of a contract that provide that Canadian (or Mexican) would apply, then this law would make it illegal for a Court to abide by the terms of the contract.
As I noted on Wednesday when I first wrote about this, the fact that there are fewer than 10,000 Muslims in the entire State of Oklahoma makes this law seem entirely silly. Add to that the extent to which it will impact areas of the law that having nothing to do with Islam, and you've got yourself a really stupid law. Way to go, Sooners.