On Impeachment Fantasies
Predicting election outcomes is different than predicting impeachment.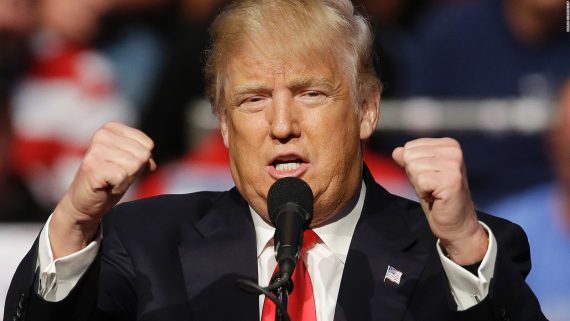 Via Time: How the Professor Who Predicted Trump's Win is Making the Case for Impeachment
Lichtman, an American University history professor who has used a set of keys to correctly predict every presidential election since 1982, gained attention last year when he predicted that Trump would win the election and then be impeached.
To be cynical for a moment: Lichtman is selling a book on this subject and Time is trying to sell advertisements. I, however, am enjoying a cup of coffee and a beautiful spring morning in one of the nerdiest ways possible, writing this blog post.
Having said all of that, let me note what should be obvious: predicting the outcome of a regular election process and predicting a highly unusual, and very rare, legislative procedure are two incredibly different things.
There have been, for those keeping score at home, a grand total of two presidential impeachments in the entire history of the Republic, Andrew Johnson and Bill Clinton (Nixon resigned before they could impeach him). The number of removals as a result of impeachment is zero. Note that impeachment by the House is essentially an indictment, while trial is held in the Senate to determine if removal will take place (and requires the acquiescence of two-thirds of the Senate).
Lichtman's book, which I have not read, is described as follows, including perhaps the most ludicrous possibility one could think of (bolded below):
His new book, The Case for Impeachment, outlines eight possible reasons to impeach Trump, including his business-related conflicts of interest, his team's connections to Russia and his involvement in previous legal disputes, such as lawsuits against Trump University. In his "most edgy" argument, Lichtman says Trump could be impeached for a "crime against humanity" based on his refusal to take action on climate change.
That ain't edgy, that's nuts. Such a claim requires a massive shift in public and political opinion on climate change so vast and deep that I cannot even imagine what it would look like or what would cause it.
Beyond all of that, the paragraph that drove me nuts was this one:
If a vote were to take place in the House today, all 193 Democrats and 23 Republicans would need to vote for impeachment in order for it to pass. In the Senate, 19 Republicans would have to side with all 46 Democrats and two independents in order to remove Trump from office.
This is mathematically true, but politically absurd. The majority party is not going to allow its own president to be impeached if the vast majority of that party is opposed to said impeachment. Further, this simplistic math ignores the roles played by the committee structure of the House to create the articles of impeachment and to schedule the floor debate. This is of a genre of discussion about vote counts in the chamber that ignores the way the chamber operates. It cannot be stressed enough that even if a theoretical coalition exists between all Democrats and a handful of Republicans on a given issue it does not mean that that coalition will ever have a chance to vote together. I cannot stress enough the degree to which the House is controlled by the majority, and by majority leadership in particular. It is also the case that most legislative work is not done in plenary session on the floor. Most work is done well before legislation hits the floor.
And I have repeatedly noted, at least in conversation (although I feel as if I have written this here at OTB): the only way for Trump to be impeached is for him to do something that truly upsets or offends a large chunk of Republican voters. I am sincerely unsure what that offense might be at this point. It is not insulting POWs, it isn't multiple divorces, it is not talking about grabbing female genitalia, nor is it running casinos. I am not sure it is conflict of interest nor connection to Russia (note that public opinion polling shows that GOP voters have a far better view of Putin since Trump was elected, indicating that Republican views of Russia are linked to partisan domestic preferences).
More power to Lichtman in cashing in on being the prediction professor and all that. And it may be that his book is quite interesting, but I would caution against taking seriously that anything we know now is going to lead to impeachment of President Trump. Is it within the realm of possibility that either conflict of interest issues or the Russian connection could blossom into a major scandal? Sure, but the probability of it being sufficient to lead to actual impeachment seems low. Indeed, resignation seems more likely than impeachment, and I am hardly running to Vegas to lay down money on that.