On Veterans, Crime, Timing, and "Other Than Honorable" Discharges
For veterans who get in trouble with the law, *when* they commit a crime can have profound implications on their future. Does this make sense?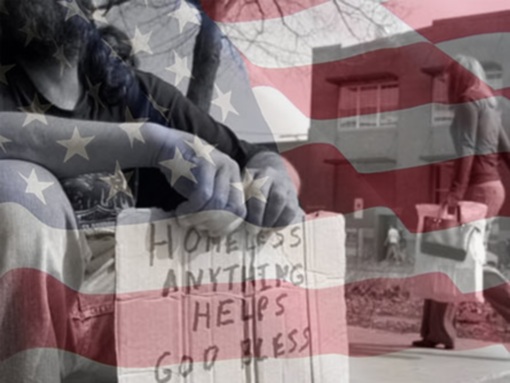 In the past, James has covered the topic of Veterans Who Aren't Veterans — veterans who, because they were convicted of a crime while enlisted, received an "Other Than Honorable" discharge. These individuals are ineligible for the health care, employment, housing and education benefits offered by the Department of Veterans Affairs. As James noted at the time, while its easy to think of these individuals as criminals deserving of what they get, the fact is that for some significant percentage, their crimes (which can include things like DUI) most likely have ties to PTSD resulting from their involvement in military actions.
This week, NPR carried a must-listen series of reports on this topic, reported by Quil Lawrence. In particular, the report that aired Wednesday morning truly brought the complexities, or rather absurdities, of the "bad paper" situation into perspective.
In Wednesday's report, Lawrence explored the emergent phenomenon of "Veterans Treatment Courts" — institutions that offer veterans charged with crimes probation, with the condition of supervised treatment, instead of jail time. There are now over 130 such courts across the US. Lawrence points out in the report that the popularity for these courts stems in part from the fact that the VA covers the treatment of the veterans who participate in the program.
There is little question that these progressive treatment programs are a good idea. But, when one takes a step back, the preferential treatment for troubled veterans, with "honorable" discharges, points to a larger issue with how PTSD related crime is treated:
LAWRENCE: [Detroit Judge David Jordan] says judges are setting up vets courts because they should, but also because they can. VA benefits can fund all the treatment that the courts order, so these courts cost very little to the communities that start them. The VA doesn't pay for treatment of vets with a less than honorable discharge.

There's another important point when the crime is committed, while you're still in the military or once you're out. Tom White runs a veterans legal clinic in Chicago. He's an Iraq vet and has taught law at West Point. He says if you go to war, come home, get out with an honorable discharge and then get in trouble, plenty of resources are available.

TOM WHITE: On the other hand, an individual who is not out of the military, maybe a month before they get out and they get a DUI and the command come down on you like a ton of bricks. Justice is typically served cold and hard.

[…]

LAWRENCE: [V]eterans like Chris, the Marine in prison in Virginia, wonder if every crime should carry a life sentence.

CHRIS: I don't want this anymore in my life. I want to come full circle and I want to eventually come fully home from my war and, you know, live a normal, productive life.

LAWRENCE: Chris came very close to getting a bad discharge himself. If his trial for the DUI had taken place just a few weeks earlier, he would've still been in the Marines. He could've lost all his benefits. He says veterans lives shouldn't turn on luck like that or on the mistakes a young man makes when he's just home from war.

[Note: "Chris" had not benefited from a Veterans court, but was being housed in a Veteran's wing in the prison. If Chris had received a "Other than Honorable" discharge, he would not have been eligible for the special housing and related treatment programs. – MB]
Lawrence's report demonstrates a fundamental absurdity with the current system: timing, rather than the crime, can make the difference between whether an individual has access to subsidized VA treatment or if they are cut off from the system all together.
The very PTSD-related crime that a veteran can get subsidized treatment for via a Veteran Court, can, if that individual is still on active duty, ensure that said individual is cut off from any form of subsidized treatment.
To be fair, there are mechanisms for a veteran with "bad paper" to petition the VA for a review of their status. Given enough time, effort, and luck, it is possible for an individual with a "less than honorable" discharge to receive some benefits. However, there is no guarantee.
Without a doubt, we've come a long way from the time in which extreme cases of PTSD were treated with radical "cures" like lobotomies. That said, given the mounting evidence of the relationship between PTSD and certain recurrent crimes like DWI/DUI, one has to wonder if the current system, in which *when* you commit a crime can mean the difference between preferential treatment or becoming a pariah is serving either veterans or society as a whole.