Veterans Who Aren't Veterans
Phil Carter draws attention to "The Vets We Reject and Ignore."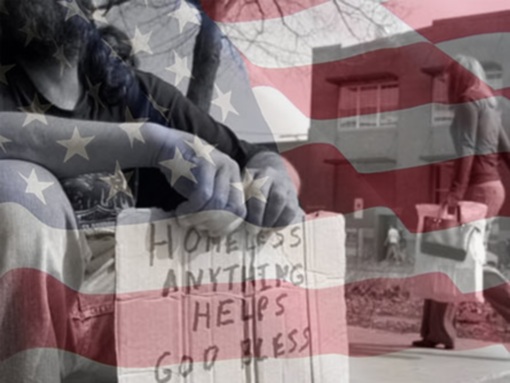 Iraq War veteran Phil Carter takes to the op-ed pages of the NYT on this Veterans Day to bring attention to "The Vets We Reject and Ignore."
TODAY, we honor the nation's 22 million veterans, including more than 2.5 million who served in Iraq, Afghanistan and other fronts in the war against Al Qaeda. But we are turning our backs on hundreds of thousands of veterans who were discharged "under conditions other than honorable" and so do not qualify as veterans under federal law.

Their discharges, which include overly broad categories encompassing everything from administrative discharges for minor misconduct to dishonorable discharges following a court-martial, nevertheless make them ineligible for the health care, employment, housing and education benefits offered by the Department of Veterans Affairs.

Because of the "bad paper" they carry in the form of their discharge certificates, many of these veterans struggle upon leaving the military. And when they falter, the burden for supporting them falls heavily on their local communities because federal agencies cannot, by law, help them.

No federal agency publishes the numbers of bad paper discharges. But historical studies suggest that at least several hundred thousand veterans fall into this category. Approximately 260,000 of the 8.7 million Vietnam-era veterans were pushed out of the service with bad paper. More recently, according to documents separately obtained by the Colorado Springs Gazette, the Army discharged 76,165 soldiers between 2006 and 2012 with bad paper. Of these recent Army discharges, only one in seven were kicked out following a criminal conviction for a serious offense. The rest were discharged for smaller breaches of military discipline like missing duty or abusing alcohol or drugs.
My initial instinct here is "Boo frickin' hoo." To the extent that the country owes something to those of us who have served in the armed forces, surely that obligation is limited only to those who did so honorably. Those who got thrown out for criminal action, or even those who simply couldn't hack it and separated before meeting their commitment, don't deserve any more assistance with housing, health care, employment, and education than any other random yahoo.
But Phil adds kicker:
For many of them, their misconduct was likely related to the stresses of war.

Instead of showing compassion for these troops who were carrying the invisible wounds of war, their commanders kicked them out. These troops' getting pushed out under such circumstances would be enough of a blow, but these commanders compounded the injury by giving them bad paper, instead of merely administratively separating them from the service.
You don't have to be a bleeding heart to agree see this as an egregious circumstance. To take someone psychologically injured from combat and not only throw him out of the military but forever deny them the status that comes with having served is obviously wrong.
How many is "many"? And how likely? Well, we don't know because the government naturally doesn't keep statistics.  My guess is that the percentage of "bad paper" cases that fall into this category is small indeed.  Still, I'm sure there are some significant number of cases—especially from the Vietnam era, when our understanding of mental health issues was much less advanced than it is today—of people being punished for conduct stemming from post-traumatic stress. And, certainly, it makes sense to have in place a system to ensure that those discharged under less-than-honorable circumstances warrant that stain on their permanent record.
Regardless, Phil argues,
We have a moral obligation to those who serve, especially those who serve us in combat. At times, the military must discharge those who can't perform or conform. However, commanders should exercise far greater discretion and compassion in trimming the ranks. Bad discharges indelibly mark veterans as damaged goods and cost society a great deal too.

Congress should also allow the V.A. to more broadly provide mental health care, homelessness support and other forms of crisis intervention to veterans with bad paper. The V.A. has case-by-case authority to do so now, but that does not help veterans with bad paper who have acute needs. A more compassionate policy would not diminish the military's ability to maintain discipline, nor would it cheapen the valor of those who have served honorably.
It's not at all obvious to me why veteran status should figure into this equation at all. Whether someone is a lifetime civilian, was a dirtbag thrown out of the Army for punching his drill sergeant, or a retired sergeant major and Medal of Honor recipient, it's bad for society to have them living on the streets in a psychotic stupor. Why not just make crisis intervention for a service we provide those unable to help themselves, regardless of the quality of the "paper" that they carry?