One App to Control Them All?
I somehow missed Google's launch of a service that solves the biggest annoyance of streaming.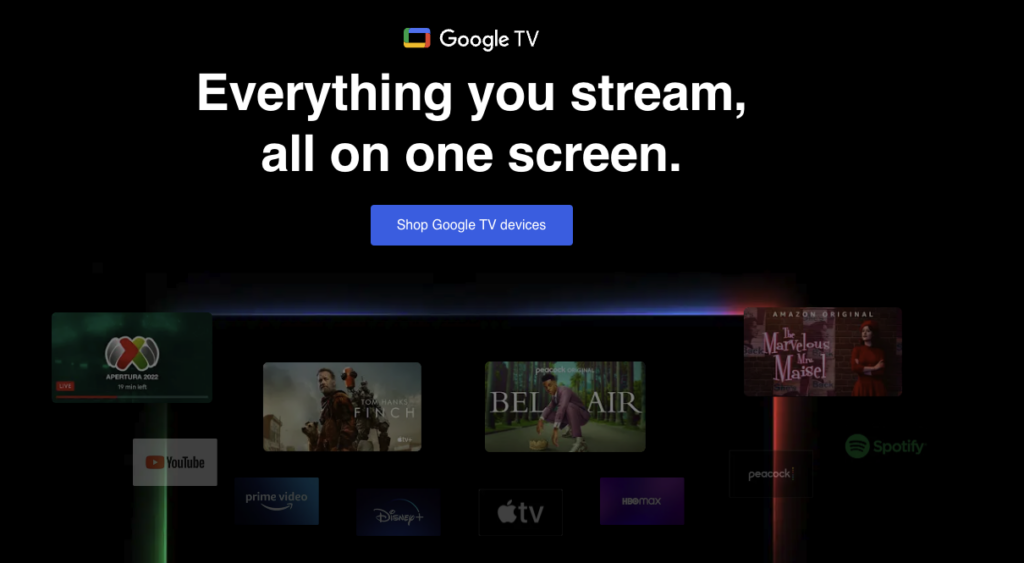 Via memeorandum, I came across a TechCrunch report "Google TV's new update adds dedicated destinations for Movies, Shows, Family and Español." I clicked through, not because I was particularly interested in a reorganization of a home screen in a fairly familiar manner, but because I had somehow never heard of Google TV and was wondering why there was even something called Google TV, since there is already a YouTube TV owned by Google.
Google TV today announced the launch of four new content pages in the U.S. — the Family page, the Movie page, the Shows page and the Español page — which gives users quicker access to family-friendly titles, movies, TV shows and Spanish-language entertainment. Instead of navigating from app to app, users can now select from categorized pages to discover new content.

The updated interface is available on Chromecast with Google TV and other Google TV devices like Hisense, Philips, Sony and TCL.

The purpose of the new content pages is to improve the search experience for users as it brings all the content from all entertainment apps to one place. The pages will likely be a well-favored feature for users who subscribe to multiple streaming services and have a hard time finding what to watch. According to Kantar, the average household subscribes to over five streaming services.

For instance, the Family page features suggestions with content ratings of PG or lower, whereas the Español page lets users instantly access Spanish-language TV shows, live TV programming, telenovelas, and movies. The launch of the new Family page comes a few months after Google introduced various kids-focused features, including parent-controlled watchlists and AI-powered recommendations for children.
Google's Chromecast is already the primary means through which I stream shows to various screens in the house. I had been a DirecTV subscriber since moving to the DC suburbs in 2002 but finally "cut the cord" when we moved into this house in the summer of 2019.
The only real complaints I've had since doing so are 1) a slight delay when watching live sports, which is mildly annoying when I want to engage in text or social media chats in real time and 2) the content being spread among multiple apps, each of which has somewhat different interfaces, is rather inconvenient.
It seems that Google TV has been around in some form going back to 2020, although it was previously only available to those using Android devices. It seems that it morphed into an aggregating platform circa August 2022.
Looking at the website, it looks like interface is fine and that it supports all of the streaming services to which I subscribe or have ever subscribed with the glaring exception of Netflix. It strikes me as somewhat weird that they impose a screen arrangement on you rather than allowing customization. "Espanol" in particular is an odd choice: the vast majority of the customer base is likely English-only, making it an annoying waste of space for them. Conversely, one would think Spanish-only customers would want more than one tab dedicated to their content.
Given that I don't own televisions that have the service built in, it looks like I'd need to buy new Chromecasts, at a fairly minimal price, for all screens on which I want to to use it. I'll likely get one for the home theater to test it out.