One of the Most Over-Rated Concepts in US Politics: "Skin in the Game"
This time via Senator Rick Scott.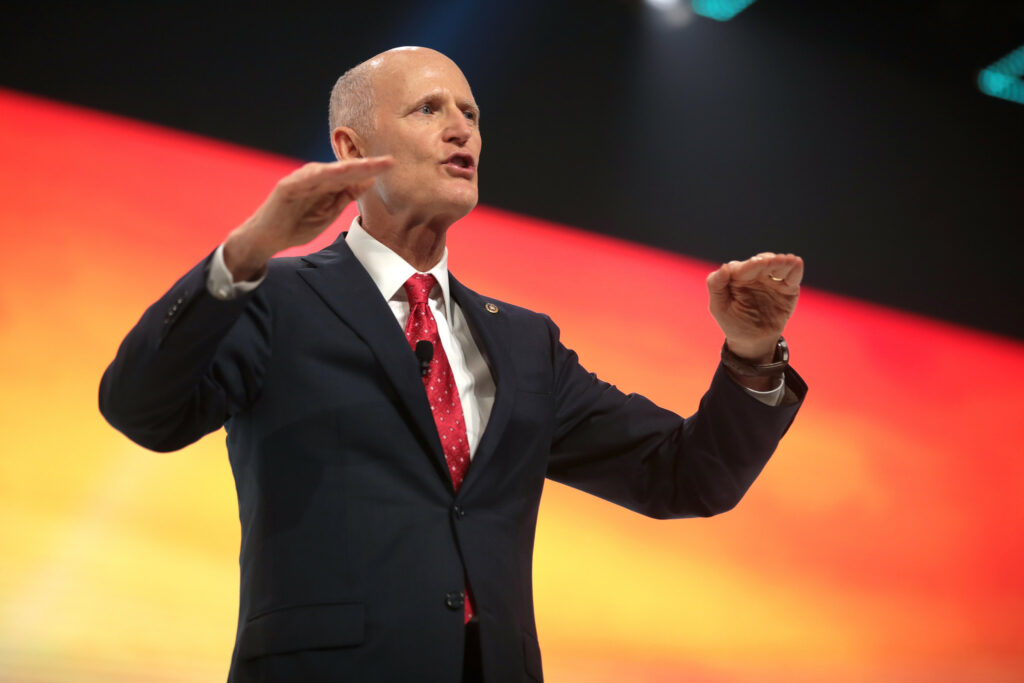 Senator Rick Scott (R-FL) has an "11-Point Plan to Rescue America." He apparently wants to save it from "the militant left" because "the hour is late for America"(whatever that means) but that is another conversation.* The NYT notes one element of the plan: Income Taxes for All? Rick Scott Has a Plan, and That's a Problem. This means, specifically, as part of point number 5 (Economy/Growth), that "All Americans should pay some income tax to have skin in the game, even if a small amount. Currently over half of Americans pay no income tax."
The piece raises the legitimate question of whether Scott is creating a political problem for Republicans by basically proposing raising taxes on over half the population, but I just want to focus on "skin in the game."
Scott is quoted in the NYT piece as follows:
"The people that are paying taxes right now — I'm not going to raise their rates; I've never done it," he said, before adding: "I'm focused on the people that can go to work, and decided to be on a government program and not participate in this. I believe whether it's just a dollar, we all are in this together."
The notion that it is advantageous for citizens to have some stake in government is not a new one, but the notion that the way for them to have "skin in the game" is specifically (if not exclusively) by paying one specific tax is just absurd.
First, and truly foremost, to have interest in how the government behaves does not require paying taxes at all. The outcomes on things like public safety, safe drinking water, and national security all accrue whether I pay nothing or a lot. This is all a collective enterprise. Further, the basic notion that somehow what one pays in and what one gets back is somehow commensurate simply doesn't work.
Second, everyone pays taxes. One way or another we are paying sales taxes, property taxes, payroll taxes, and so forth, even if we end up not owing any income taxes specifically. The notion that a lower-wage worker who pays Social Security and Medicare taxes each paycheck is going to suddenly feel more invested in the system if they have to pay a token income tax makes no sense.
Also, the notion that people have just "decided to be on a government program" is just so much simplism. Further, if they really aren't working, on what income will these persons be taxed?
Regardless, I know it sounds like some philosophical principle is being laid out to want people to "have skin in the game" but it really doesn't mean anything. People aren't going to care more because they pay one specific kind of taxes especially since most people do not know the difference between payroll taxes and income taxes (and often not between federal, state, and local taxes). All people mostly know that there is a difference between their gross income and their net income and that the difference is mostly "taxes" but the exact type is an abstraction.
Worse, all of this smacks of things like property requirements to vote: that the value of citizens is linked to their paycheck, not their inherent humanity.
Fundamentally people in a society have their literal skins in the game of life, regardless of their specific tax bill. They certainly don't need some increase in a specific type of tax to make them have real stakes in government and its implications for their lives and those of there friends and family.
---
*Indeed, the whole plan is full of all kinds of fun, such as "We will secure our border, finish building the wall, and name it after President Donald Trump" and "We will protect the integrity of American Democracy and stop left-wing efforts to rig elections."