OTB Caption Contest Winners
The Number Five Is Alive Edition OTB Caption ContestTM is now over.
The Number Five Is Alive Edition OTB Caption ContestTM is now over.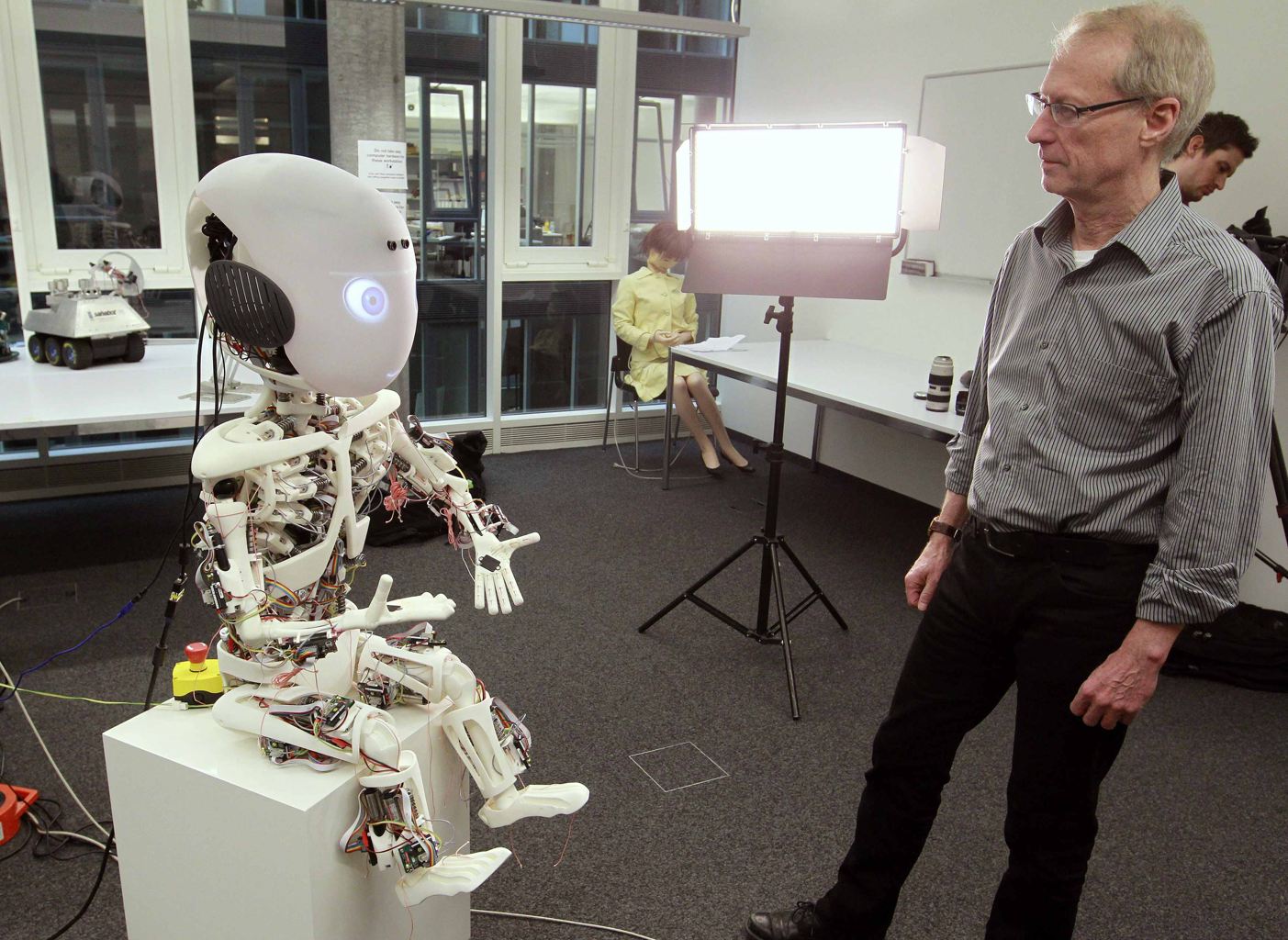 Photo By ARND WIEGMANN/REUTERS

✰ THE WINNERS ✰
First: Donald Sensing – "So he says to me, 'Go on the Sunday shows and blame Benghazi on a Youtube video.' And I say, 'I'm a robot, not an idiot.' And he says, 'Okay, I'll send Susan.'

Second: stonetools – "Look, you stupid human, how often do I have to explain this?"

Third: JKB – Now, in public, with a photographer present, Jason realized flipping the on-switch at its current mounting location would appear wrong.
HONORABLE MENTION
Patrick McCain – "I had a great job on an assembly line before those undocumented bots from Mexico started working for practically nuthin'."

CSK – "Look, I'm not asking for a total re-design. I'd just like it if you could remove the frigging stigmata from my palms."

John425 – Inventor explains the design difference between "neutral" and "neutered" to unhappy robot.

Paul Hooson – "So I was eating McDonald's, and a White girl runs to my arms asking for help. You know something's wrong when a White girl runs to a robot for help. Man, I had barbecue with that dude next door…" – Somehow letting Charles Ramsey voice this robot seemed like a mistake…

Moosebreath – The knee circuit's connected to leg circuit…

OzarkHillbilly – After failing to get the role of Spock in the latest Star trek movie, the robot needed intense counseling.
ℛODNEY'S BOTTOM OF THE BARREL
Robot: "I just don't see that the three laws of robotics are really constitutional."

Robot: "Uh… explain it again… Just why do I need you?"

Robot: "So this Chinese family's house caught on fire, they put it out, but it started again an hour later…."
Man: "Don't you know any jokes that are funny"
Robot: "What's funny mean?"

"Yes, I do think J.J.Abrams' production company depicts a negative connation of artificial life."
The Monday Contest was hoping for better service.