OTB Caption Contest Winners
The GOPzilla Edition OTB Caption ContestTM is now over.
The GOPzilla Edition OTB Caption ContestTM is now over.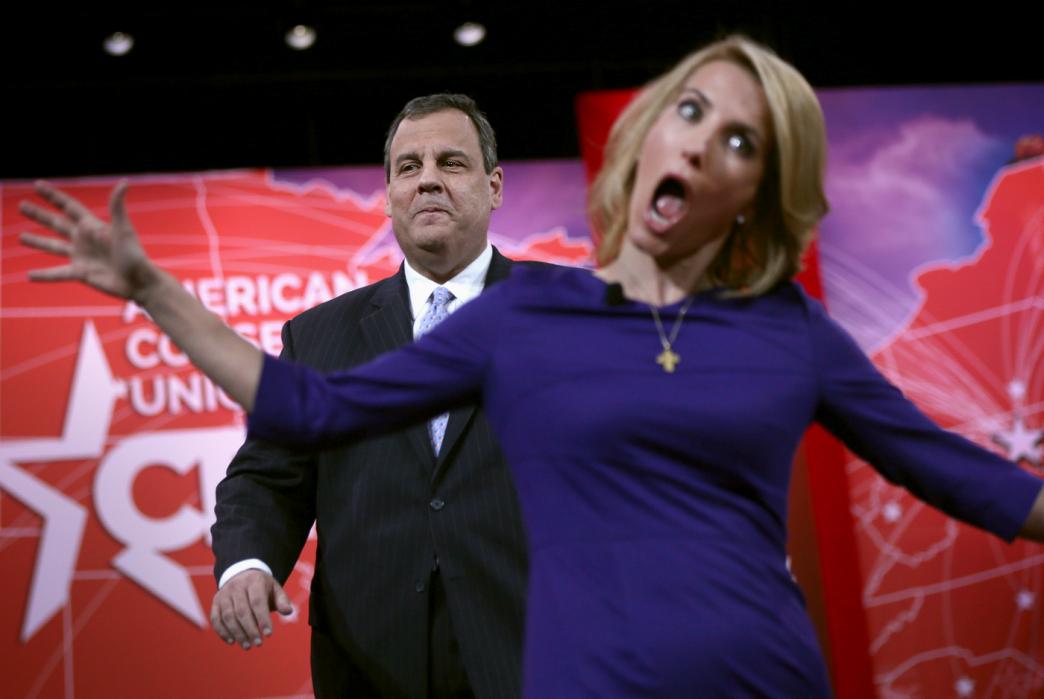 (Alex Wong/Getty Images) 25/27

✰ THE WINNERS ✰
First: Moosebreath – Chris Christie's sign language translator goes off-message.

Second: Paul Hooson – A few drinks later this party ain't too conservative…

Third: RockThisTown – Ingraham flips out when she learns Christie uses a private e-mail account
HONORABLE MENTION
Tony W – Mainstream conservatives meet for a conference. Nothing out of the ordinary happens.

David in KC – Everybody run, it's Christizilla.

OzarkHillbilly – What happens after binge watching 37 hours of FOX News without a bathroom break.

Pinky – "Laura, radio hosts are always going to be able to out-talk politicians, but at least we know enough to avoid the edge of the stage."

John425 – Laura Ingraham warms up the crowd by doing her Nancy Pelosi imitation

Michael Hamm – Tunnel of love, get ready for my Bridgegate.

Gromitt Gunn – Finally, definitive proof that Fox News anchors are just puppets of the GOP establishment.

Mikey – Christie thinking: Hmmm…so THAT'S what happens when you inflate them too much.
ℛODNEY'S BOTTOM OF THE BARREL
"Cut it out. I'm not Bill and you're not Monica."

"Hey Lookit me… I'm the stay puf marshmallow man… uh, he's right behind me isn't he?"

"…and when I say the whole GOP field is behind me… I mean its a big field."

"Demonic possession is nuthin' compared to Democratic possession"

Chris: "Sorry. Next time I'll look before I sit down."