OTB Caption Contest Winners
The Bad Hair Day Edition OTB Caption ContestTM is now over.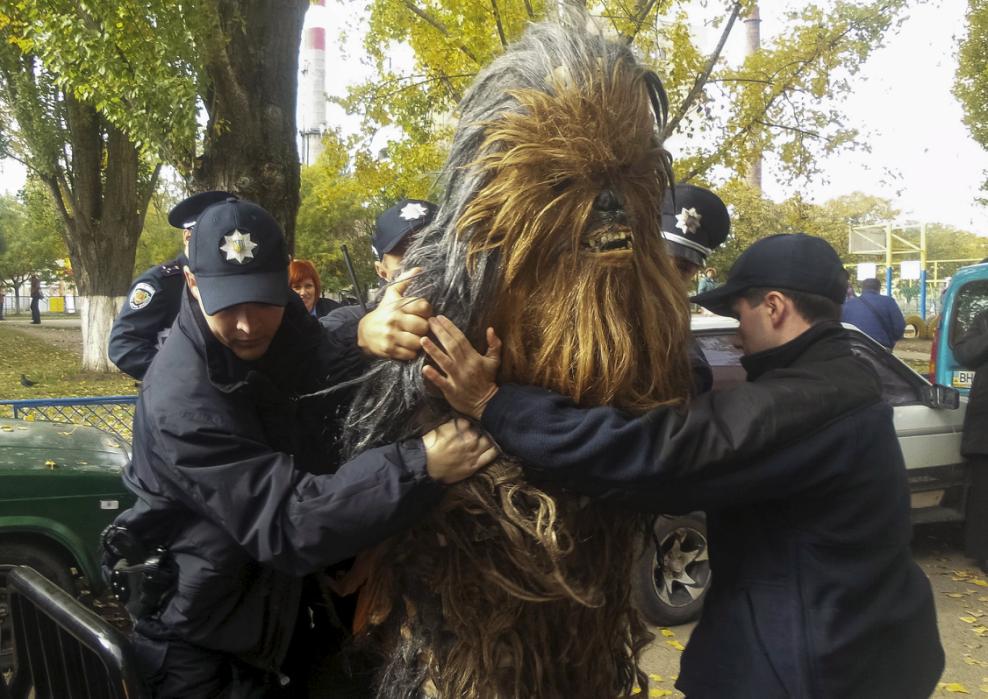 ((REUTERS/Ihor Babak))

✰ THE WINNERS ✰
First: EddieInCA – "Hans up! Don't shoot."

Second: Nels – It was only 11 items!! Aren't you over reacting?

Third: CrustyDem – This is what happens when you don't let the Wookie win.
HONORABLE MENTION
Pinky – perp wook

David in KC – It wasn't me, Han shot first.

John430 – Wookie Lives Matter too

Franklin – You'd be angry, too, if your only choice was single-ply toilet paper.

jd – A tale as old as time.

Moosebreath – That's not the Wookie you are looking for.
ℛODNEY'S BOTTOM OF THE BARREL
Things got weird as Trump's hair announced its own presidential run.

…and that's when the first year officer made a Wookie mistake.

Have a Snickers, Mr. Trump. You're not yourself when you're hungry

Hillary was a beast every time campaign trail food gave her the Kessel Runs for 12 parsecs.