OTB Caption Contest Winners
The Last Dance Edition OTB Caption ContestTM is now over.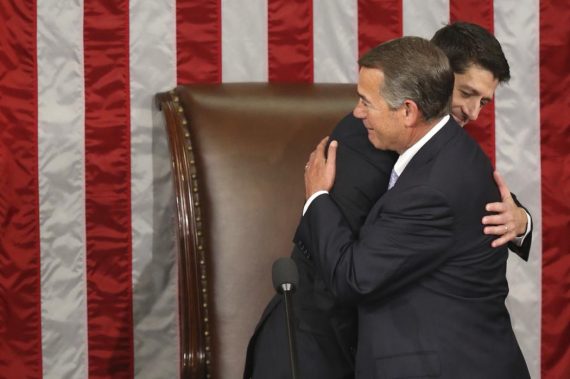 (AP Photo/Andrew Harnik) 11/27

✰ THE WINNERS ✰
First: Gustopher – "One word of advice — turn on safe search before you google 'The Hastert Rule'"

Second: Mu – "Your tailor did a great job fixing that knife hole in the back"

Third: David in KC – Soft kitty, warm kitty, little ball of fur.
HONORABLE MENTION
RockThisTown – Climate change.

Pinky – They cry until you burp them.

Andy – Paul…that's not the gavel…

CSK – "Look at it this way, John. Now you can be on Dancing with the Stars."

dazedandconfused – "I know it was you Paulo."

Hal_10000 – Oh, John. I wish I knew how to quit you.
ℛODNEY'S BOTTOM OF THE BARREL
Crying? There's no crying over Base Polls.

You'd do it for Randolph Scott.

Later Paul Ryan described that it was not unlike hugging Smokey The Bear.

"Stop crying, You'll get a harumph outta that guy next time."