Palin Says She'd "Help" With A Brokered Convention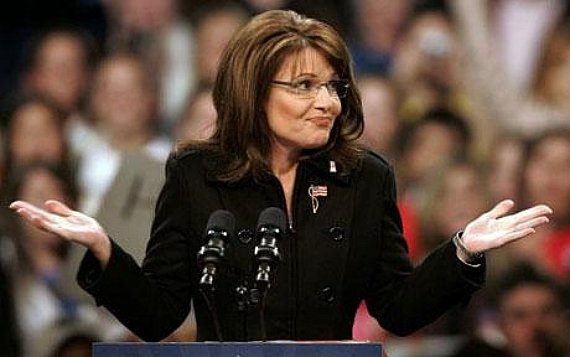 Sarah Palin continues to lob grenades into the 2012 race for the Republican nomination:
Former Republican Alaska Gov. Sarah Palin said Wednesday that a brokered Republican presidential convention was a possibility and that if it happened she "would do whatever I could to help."

"If one of the nominees, one of the GOPers, doesn't get enough delegates, it could go to a brokered convention," said Fox Business Network's Eric Bolling in an interview. "If it does get to that, and someone said, 'Governor, would you be interested,' would you be interested?"

"For one, I think that it could get to that. … If it had to be closed up today, the whole nominating process, then we could be looking at a brokered convention. … Nobody is quite there yet, so I think that months from now, if that is the case, all bets are off as to who it will be, willing to offer up themselves up in their name in service to their country."

"I would do whatever I could to help," she added, her voice rising.
I'm not entirely sure what game Palin is playing here. She's stood on the sidelines throughout this campaign, and while there was a time when it seemed like she was on the verge of endorsing Newt Gingrich (as her husband did shortly before South Carolina's primary), but she's never taken that step. Now she seems to be arguing for whatever it takes to drag the GOP race out as long as possible. Does she do this because she has the best interests of the GOP, or conservatism, at heart? Or is she under the delusion that she could somehow waltz into a divided Tampa convention and take the nomination away from people who have been running for it for the better part of a year? Or is this just her newest way of keeping her name in the papers?
Given what we've seen from Palin for the past four years, I'm going to go with the last option personally but you can make your own choice.