Paraguay's President Impeached and Removed
President Fernando Lugo of Paraguay was impeached and removed from office this week.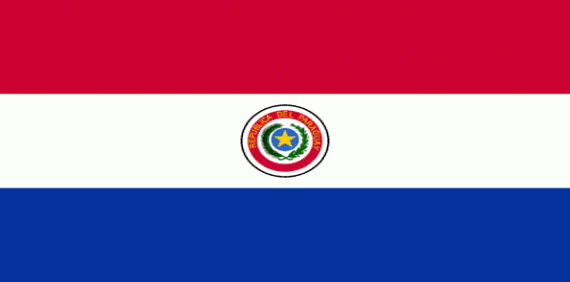 Via the BBC:  Paraguay President Fernando Lugo impeached by congress
Both houses of Congress had voted on Thursday to begin impeachment proceedings over his handling of clashes between farmers and police last week in which at least 17 people died.

Mr Lugo likened the move to a coup by the right wing-controlled parliament, but said he would accept the decision.

Vice-President Federico Franco has already been sworn in as president.

He will serve the remainder of Mr Lugo's five-year term, which ends in August 2013.

After previously trying to get the Supreme Court to stop the impeachment vote, the fallen president said he accepted "what the law has stated, even though the law was twisted".
My knowledge of Paraguayan politics is limited, but a quick perusal of the constitution indicates that the impeachment process is fairly similar to that of US. According to USAT, the vote was 39 Senators for removal, 4 against and 2 not present.  The process was fast:  the House impeached on Thursday, a five-hour trial was held in the Senate and then, adios Señor Presidente.  The USAT piece also notes that Lugo's lawyers requested 18 days to prepare for the Senate trial, but were denied the request. Regardless of anything else, that is a remarkably short process for a very serious action and it is likely to have long-term political consequences.
These types of situations are tests for countries like Paraguay which have histories of authoritarianism and where politics is very much influenced by power inequities within the society.  Lugo's accusation of a coup are potentially quite inflammatory, but at the moment it would appear that the situation has proceeded in an orderly manner (albeit quite quickly). Well, relatively orderly, as there have been street protests.
The background for the political confrontation was a confrontation of a different kind:
During the clashes in eastern Canindeyu province that prompted the impeachment move, more than 300 police officers tried to evict 150 landless farmers from an estate owned by a wealthy businessman who is also a political opponent of Mr Lugo.

The eviction escalated into violence and the farmers opened fire on the police.

The farmers have argued the land was illegally taken during the 1954-1989 military rule of Gen Alfredo Stroessner and distributed among his allies.

Land disputes are not unusual in Paraguay, where a small fraction of the population owns about 80% of the land.

Mr Lugo – a former Catholic bishop who abandoned priesthood to enter politics – campaigned for the needs of the poor.

Before being elected in 2008, he promised land for some 87,000 landless families.
The above-linked USAT piece also notes:
The president also was tried on four other accusations. They include that he improperly allowed for leftist parties to hold a political meeting in an army base in 2009; that he allowed about 3,000 squatters to illegally invade a large Brazilian-owned soybean farm; that his government failed to capture members of a guerrilla group, the Paraguayan People's Army, which carries out extortion kidnappings and occasional attacks on police; and that he signed an international protocol without properly submitting it to Congress for approval.