Pennsylvania Republicans Ready To Kick Tom Corbett To The Curb?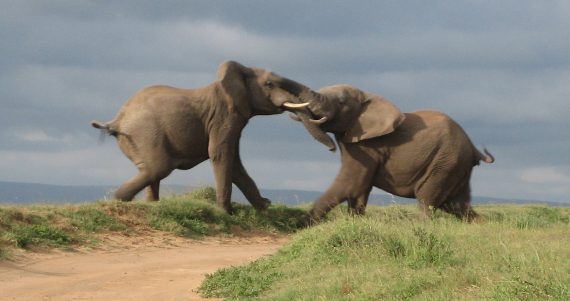 As I've noted here before, Pennsylvania's Republican Governor Tom Corbett is one of the most vulnerable of all the Republican Governor's from the class of 2010. Based on recent polling, it seems almost inconceivable that he'd be able to pull off a victory in November 2014 absent the type of improbable comeback that you just wouldn't expect to see from a Republican in a traditionally blue state like Pennsylvania. Logically, one could expect that if Corbett goes then then GOP's legislative majority will go with him and the machinery of state government in Harrisburg will be back in Democratic hands as it was for eight years prior to Corbett's victory three years ago. It's gotten so bleak, that Pennsylvania Republicans are now apparently talking, albeit quietly and anonymously as far as going on the record is concerned, about the possibility of finding a way to replace him at the top of the ticket:
The biggest question in Pennsylvania politics right now isn't whether Gov. Tom Corbett will win reelection. It's whether he'll even get the chance.

Beset by legislative failures and bleak poll numbers, the Republican looks like the country's most vulnerable governor heading into the 2014 election. And Republicans are questioning whether they should let Corbett face a near-certain defeat when they could find a ready replacement with a much better chance of winning.

Already, speculation among GOP operatives has shifted to a quartet of candidates the party might turn to, including several Republicans in the state's congressional delegation. Fearful of alienating a sitting governor, they've done little to publicly jockey for the potential opening. But all are said to be keeping a close eye on Corbett.

A dramatic move from Corbett to step aside isn't imminent. On Tuesday, he replaced his chief of staff with a veteran political operative. Corbett allies say he remains laser-focused on winning reelection, even if he knows his path to victory is narrow. Meanwhile, Republicans aren't looking to run against him in a primary, only eager to run if he opts not to run for a second term.

But unless Corbett can show improvement in the coming months, Republicans expect the calls for him to step aside to reach a fever pitch. According to one GOP operative in the state, speculation about replacing the governor is "rampant."

"The problem is, you need a path to victory," said one GOP source, who spoke on condition of anonymity to offer his blunt perspective about the governor's situation. "I think they have trouble right now with activists and donors showing them a path to victory. If that doesn't improve in the next couple of months, they'll close their wallets and shut their front doors, and activists and donors will make up their mind for him."

Another GOP strategist added that Corbett is headed for a "historic landslide [loss]" and rank-and-file party members know it.

"I've never seen anything like this," said the Republican. "Party regulars are just fed up and not willing to help him anymore."

(…)

Insiders point to four Republicans who could replace Corbett: Reps. Jim Gerlach, Pat Meehan, Mike Kelly, and state Senate Majority Leader Dominic Pileggi. Gerlach and Meehan, both from the suburbs of Philadelphia, ran for the GOP gubernatorial nomination against Corbett in 2010.

Kelly, from the Erie region in northwest Pennsylvania, was a political unknown until unseating Democratic Rep. Kathy Dahlkemper in 2010, but his brash, outspoken personality has made him a standout of that year's conservative class of members. Pileggi is a powerful force in the state Capitol, although he starts with the smallest base of the four possible contenders. He also hails from southeast Pennsylvania.

None of them want to be seen as campaigning for the job while Corbett still plans to run for reelection. But behind the scenes, Republicans are watching closely should any of them make their move.

"Congressman Gerlach fully expects Governor Corbett to be our nominee and he will support him," said Vince Galko, a spokesman for Gerlach. "If the situation were to change, Congressman Gerlach wound give careful consideration to his options."
It's a risky strategy, of course. First because, as the old saying goes, if you're going to try to take out the King you better win. Corbett may be damaged goods, but a failed attempt to oust him from the top spot would likely cost those who were involved in side the state party, even if only temporarily. Second, even if the move is successful it's unclear if it would be enough to relieve the problems the state party is facing. Perhaps if it takes place far enough in advance of the General Election it won't matter, but if it comes as the result of a bloody primary then that's likely to inure to the benefit of whomever Democrats end up nominating.  I don't claim to be an expert in Pennsylvania politics, but things aren't looking good for the GOP there right now and the fact that they may heading down a road where there will be a challenge of some kind for the top of the ticket out of desperation isn't likely to make them any better.