Peter (Chewbacca) Mayhew Releases Trove Of On-Set Classic Star Wars Pictures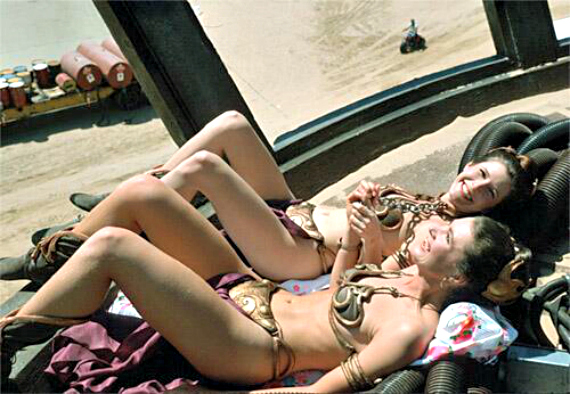 The Huffington Post has released a treasure trove of pictures from the set of the original three Star Wars movie sent out view the Twitter account of Peter Mayhew, who is best known as Chewbacca:

With no shortage of shots featuring a certain princess, Chewbacca actor Peter Mayhew released a collection of "Star Wars" behind-the-scenes photos on his Twitter account Thursday night.
The photo above is of Carrie Fisher with her stunt double on the set of Return Of The Jedi. The photo below is of Harrison Ford, Anthony Daniels (C-3PO), Carrie Fisher, and Mayhew out of his makeup, from the set of the first movie.