Peter Higgs Not Productive Enough for Today's Academy?
Nobel physicist Peter Higgs says he could not make it in academia today.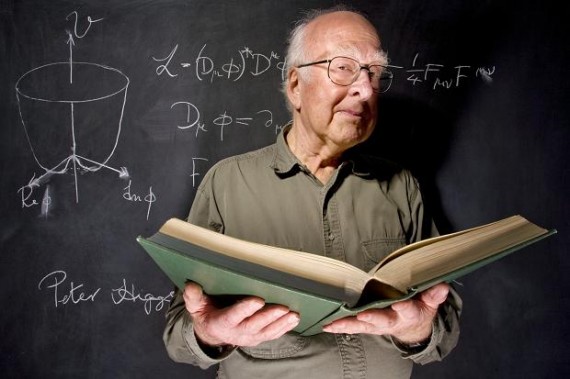 Nobel physicist Peter Higgs says he could not make it in academia today.
Guardian ("Peter Higgs: I wouldn't be productive enough for today's academic system")
Peter Higgs, the British physicist who gave his name to the Higgs boson, believes no university would employ him in today's academic system because he would not be considered "productive" enough.

The emeritus professor at Edinburgh University, who says he has never sent an email, browsed the internet or even made a mobile phone call, published fewer than 10 papers after his groundbreaking work, which identified the mechanism by which subatomic material acquires mass, was published in 1964.

He doubts a similar breakthrough could be achieved in today's academic culture, because of the expectations on academics to collaborate and keep churning out papers. He said: "It's difficult to imagine how I would ever have enough peace and quiet in the present sort of climate to do what I did in 1964."

Speaking to the Guardian en route to Stockholm to receive the 2013 Nobel prize for science, Higgs, 84, said he would almost certainly have been sacked had he not been nominated for the Nobel in 1980.

Edinburgh University's authorities then took the view, he later learned, that he "might get a Nobel prize – and if he doesn't we can always get rid of him".

Higgs said he became "an embarrassment to the department when they did research assessment exercises". A message would go around the department saying: "Please give a list of your recent publications." Higgs said: "I would send back a statement: 'None.' "

By the time he retired in 1996, he was uncomfortable with the new academic culture. "After I retired it was quite a long time before I went back to my department. I thought I was well out of it. It wasn't my way of doing things any more. Today I wouldn't get an academic job. It's as simple as that. I don't think I would be regarded as productive enough."
There is an interesting argument, indeed, to be had over the merits of the academic publishing system that has evolved over the last couple generations. The proliferation of niche journals combined with pressure to publish even at the "teaching schools" mounting has rendered the value of most of what has published—and the trade-offs in terms of teaching students, especially at taxpayer-subsidized universities—debatable.
Higgs doesn't do a great job here advancing that debate, however. He seems to be implying that he largely stopped producing once he had his Nobel Prize-winning breakthrough 49 years ago. Whether pressure from the department to do more than 10 papers in the course of half a decade of employment at a top-tier research university was warranted depends entirely on how important those papers were and how much value he added as a teacher.  Was his brilliance enchanting undergraduates who would go on to be physics majors? Was he mentoring doctoral candidates who were themselves making outstanding contributions to the field?