Poker Bots Invade Online Gambling Sites
Automated programs are getting very good at poker and are winning large sums on online gambling sites.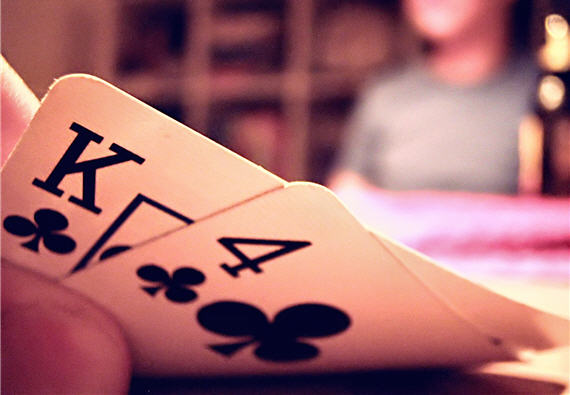 Automated programs are getting very good at poker and are winning large sums on online gambling sites.
NYT ("Poker Bots Invade Online Gambling"):
Poker bots are not new, but until recently they were not very good. Humans were better at the nuances of the game — at bluffing, for instance — and could routinely beat the machines. But artificial intelligence has come a long way in the last few years, far enough that poker bots are now good enough to win tens of thousands of dollars on major game sites, which are clamping down on them.

[…]

The science of poker bots is still in its infancy, which may be one reason that some gambling sites do not crack down on them. Unlike Watson, the I.B.M. computer that won on "Jeopardy!," poker bots are not stellar players. But they are getting better, thanks to advances in the way computer scientists program software to play games.

"The large majority of bots are very bad," said Darse Billings, a consultant to PokerStars and Full Tilt and the former chief of data analytics at Full Tilt. "More than 90 percent are losing money."

It turns out to be a lot easier to build a perfect chess player than a poker whiz. Chess is a perfect information game: if you look at a chessboard, you know the exact state of the game from both players' perspectives. And the rules of the game are not affected by chance, like the drawing of a card.

But in poker, an imperfect information game, there are many unknown variables. A player does not know his opponents' cards and may not know their style of play — how aggressive they tend to be, for instance, or how often they bluff.

Unlike a chess bot, a poker bot does most of its work before the match, running millions of simulations before the first card is dealt. But even with the large amounts of memory available with today's computers, storing — or even computing — information for every possible scenario would be implausible.

The best poker bots in the world include those from the University of Alberta Computer Poker Research Group, which is nearly 20 years old. Professor Michael Bowling, who has led the group since 2005, says the breakthrough came in 2003, when researchers decided to change their approach, shifting away from the methodology used to build chess bots.

[…]

The poker bots' arrival may be just another sign of an emerging world where humans, knowingly or unknowingly, encounter robots on an everyday basis. People already talk with computers when they call customer service centers or drive their cars.
One would imagine that we're very close to the point where the best bots are better than the best human players. Bots don't get emotional or tired or careless.
The truly interesting thing here is the comparison between poker and chess. While the latter has the wider reputation as being the intellectual game, the former is actually much harder to master. I'm always reminded of Mark Twain's classic essay Science vs. Luck, examining how the card game "seven-up" was legally ruled not to be a "game of chance" in Kentucky after an experiment showed that amateurs consistently lost their shirts to skilled players.