Police Have No Duty to Protect You
"Protect and Serve" is just a slogan, not a guarantee.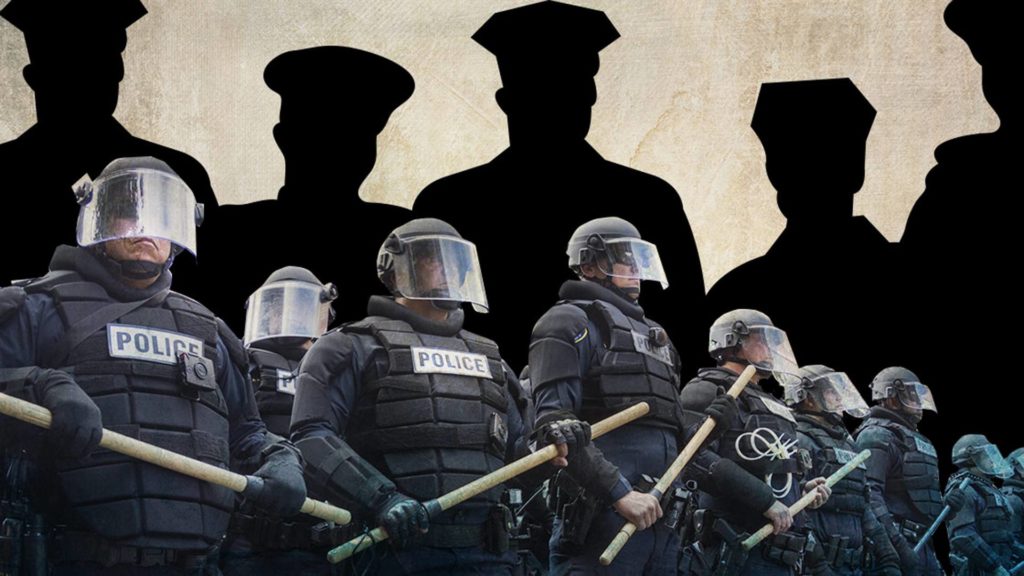 Early in the comments to my post "What Are Police For If They Won't Risk Their Lives to Save Children?" Dave Schuler observed,
Police officers are under no legal obligation to protect you, your family, or your property. That's a misconception. They might; they might not. When they do it's an act of heroism.
As bizarre as that sounds, he's right.
In a post from April, Ramenda Cyrus expounds on this idea at The American Prospect:
The questions that get asked in the aftermath are limited: Do police lack the resources to prevent crimes, or did they make tactical or logistical errors that can be fixed with new leadership or more training?

All of these questions are situated in the traditional belief that police are there to proactively prevent and deescalate dangerous situations. The average citizen has been convinced of this imagery of police as heroic and uniquely brave citizens, despite being debunked both by the actions of police forces and the courts themselves.
This is followed by some anecdotes of gross malfeasance by police that resulted in failed lawsuits, the upshot of which is that, unless a citizen is in police custody, police have no obligation to protect them. (And, as we've seen, the duty to take care of those who are in police custody is enforced mostly in the breech.)
In a post at the Foundation for Economic Freedom from way back in 2000, Richard W. Stevens explains*,
Underlying all "gun control" ideology is this one belief." "Private citizens don't need firearms because the police will protect them from crime." That belief is both false and dangerous for two reasons.

First, the police cannot and do not protect everyone from crime. Second, the government and the police in most localities owe no legal duty to protect individuals from criminal attack. When it comes to deterring crime and defending against criminals, individuals are ultimately responsible for themselves and their loved ones. Depending solely on police emergency response means relying on the telephone as the only defensive tool. Too often, citizens in trouble dial 911 . . . and die.

[…]

Americans increasingly believe, however, that all they need for protection is a telephone. Dial 911 and the police, fire, and ambulance will come straight to the rescue. It's faster than the pizza man. Faith in a telephone number and the local cops is so strong that Americans dial 911 over 250,000 times per day.

Yet does dialing 911 actually protect crime victims? Researchers found that less than 5 percent of all calls dispatched to police are made quickly enough for officers to stop a crime or arrest a suspect. The 911 bottom line: "cases in which 911 technology makes a substantial difference in the outcome of criminal events are extraordinarily rare."

It's not just that the police cannot protect you. They don't even have to come when you call. In most states the government and police owe no legal duty to protect individual citizens from criminal attack. The District of Columbia's highest court spelled out plainly the "fundamental principle that a government and its agents are under no general duty to provide public services, such as police protection, to any particular individual citizen."

In the especially gruesome landmark case the "no-duty" rule got ugly. Just before dawn on March 16, 1975, two men broke down the back door of a three-story home in Washington, D.C., shared by three women and a child. On the second floor one woman was sexually attacked. Her housemates on the third floor heard her screams and called the police.

The women's first call to D.C. police got assigned a low priority, so the responding officers arrived at the house, got no answer to their knocks on the door, did a quick check around, and left. When the women frantically called the police a second time, the dispatcher promised help would come—but no officers were even dispatched.

The attackers kidnapped, robbed, raped, and beat all three women over 14 hours. When these women later sued the city and its police for negligently failing to protect them or even to answer their second call, the court held that government had no duty to respond to their call or to protect them. Case dismissed.

The law is similar in most states. A Kansas statute precludes citizens from suing the government or the police for negligently failing to enforce the law or for failing to provide police or fire protection. A California law states that "neither a public entity nor a public employee is liable for failure to establish a police department or otherwise provide police protection service." As one California appellate court wrote, "police officers have no affirmative statutory duty to do anything."

The state legislatures and courts protect government entities and police departments from civil liability for failing to provide adequate police protection. Some states invoke the "sovereign immunity" defense, a throwback to the days when the subjects were forbidden to sue the king. Other states have statutes that prevent legal challenges to police "discretionary" functions. Courts preclude lawsuits in those states by holding that answering emergency calls or providing police protection are "discretionary" functions.

Many states evade liability by relying on the ironically named "public duty" doctrine. Like a George Orwell slogan, that doctrine says: police owe a duty to protect the public in general, but not to protect any particular individual.
Let's ignore the gun control argument for the purposes of this argument. My point here is twofold. First, despite the fact that the police work very hard to give the impression that they're a Thin Blue Line between us and evildoers, they mostly are not. As Dave notes in his own post about the Uvalde press conference,
1. It should be very clear that the first priority of law enforcement is force protection

2. Don't expect law enforcement to protect you, your children, or your property. Once a crime has been committed they'll investigate it, maybe make arrests. As far as protection goes you're on your own.
Second, while this is far from common knowledge—again, because police work very hard to convey the contrary image—this is one thing where activists on both the Left and the Right very much agree.
While police like to bask in the glow of notions like "To Protect and to Serve" (the longtime motto of the Los Angeles Police Department) it's no more binding than the US Postal Service's unofficial mantra "Neither snow nor rain nor heat nor gloom of night stays these couriers from the swift completion of their appointed rounds."
Is this nuts? I think so. But it's very hard to demand heroism retrospectively.
_______________
*I've stripped the footnote reference indicators in the original from the excerpt.