Police, Money, and Perverse Incentives
Officers are under enormous pressure--including from the Federal government--to write tickets.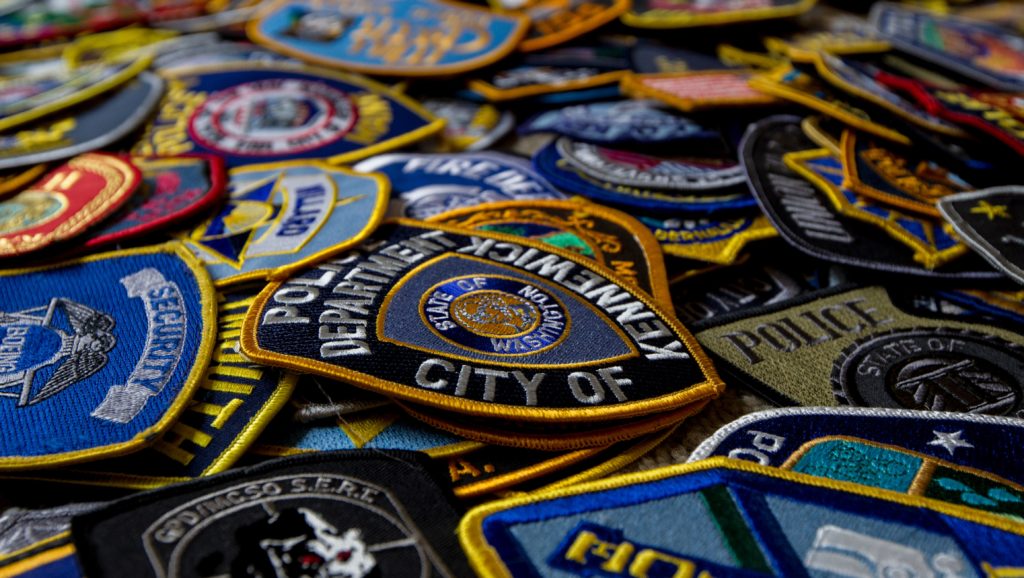 Mike McIntire and Michael H. Keller have an interesting feature in the New York Times titled "The Demand for Money Behind Many Police Traffic Stops." While much of this is old news, they put it together in a way that shines a light on some overlapping problems. After the requisite anecdote, they report,
A hidden scaffolding of financial incentives underpins the policing of motorists in the United States, encouraging some communities to essentially repurpose armed officers as revenue agents searching for infractions largely unrelated to public safety. As a result, driving is one of the most common daily routines during which people have been shot, Tased, beaten or arrested after minor offenses.

Some of those encounters — like those with Sandra Bland, Walter Scott and Philando Castile — are now notorious and contributed to a national upheaval over race and policing. The New York Times has identified more than 400 others from the past five years in which officers killed unarmed civilians who had not been under pursuit for violent crimes.
It was often noted during the height of last year's Black Lives Matter protests that Blacks were no more likely than Whites to be killed by police on a per-incident basis. The problem is that, for a variety of reasons, Blacks were much more likely to have encounters with police. And this system is among those reasons.
Fueling the culture of traffic stops is the federal government, which issues over $600 million a year in highway safety grants that subsidize ticket writing. Although federal officials say they do not impose quotas, at least 20 states have evaluated police performance on the number of traffic stops per hour, which critics say contributes to overpolicing and erosion of public trust, particularly among members of certain racial groups.

Many municipalities across the country rely heavily on ticket revenue and court fees to pay for government services, and some maintain outsize police departments to help generate that money, according to a review of hundreds of municipal audit reports, town budgets, court files and state highway records.
That police enforcement of traffic laws is a major revenue source is not new news. But the degree to which this is increasingly relied upon—and to which is funds policing itself—is less well known.
This is, for the most part, not a big-city phenomenon. While Chicago stands out as a large city with a history of collecting millions from motorists, the towns that depend most on such revenue have fewer than 30,000 people. Over 730 municipalities rely on fines and fees for at least 10 percent of their revenue, enough to pay for an entire police force in some small communities, an analysis of census data shows.

A majority are in the South and Midwest, though clusters also appear outside New York City and Washington. They include Henderson, La., a town of about 2,000 people perched along Interstate 10 that collected $1.7 million in fines in 2019 — 89 percent of its general revenues — and where officers were accused of illegally receiving cash rewards for writing tickets. Oliver, Ga., with about 380 residents, gets more than half its budget from fines, but an investigation last year found that the local police had improperly written more than $40,000 in tickets outside their jurisdiction.

In Bratenahl, Ohio, the town government is so dependent on traffic enforcement that the police chief castigated his officers as "badge-wearing slugs" in an email when a downturn in ticket writing jeopardized raises. Ticket revenue helped finance sheriff's equipment in Amherst County, Va.; a "peace officers annuity and benefit fund" in Doraville, Ga.; and police training in Connecticut, Oklahoma and South Carolina.

"The message goes out that if you want more training, then go ahead and write more traffic tickets," said Gil Kerlikowske, a former police chief in Seattle and three other cities.
This is, almost surely, an unintended consequence. It's simply the nature of bureaucracy: governments need metrics to judge the success of programs and to allocate money. Tickets per patrol-hour are an easy way to do both.
To show how a dependence on ticket revenue can shape traffic enforcement, The Times examined the practices of three states — Ohio, Oklahoma and Virginia — where police traffic stops have set off controversy. What emerges is a tangle of conflicts and contradictions that are often unacknowledged or explained away.

Mayors of predominantly white suburbs in Ohio, for example, defended the ticket-blitzing of Black drivers from Cleveland as an acceptable, if unfortunate, side effect of vigorously patrolling brief sections of interstates within their borders.

Some officers in Oklahoma, insistent that public safety is their goal, no longer cite drunken motorists for driving under the influence, and instead issue less-serious tickets that keep the drivers out of district court and generate more money for the town.

And in a small Virginia town last December, just days after the police threatened and pepper-sprayed a Black and Latino Army lieutenant, Caron Nazario, over a license plate infraction — body-camera video released in April would elicit public outrage — elected officials questioned the chief on why ticket revenue was down for the year. He later reminded his officers to issue at least "two tickets per hour" during federally funded patrols.
While there are doubtless a lot of racist cops, they're likely not targeting Black drivers per se but going to where the history shows they'll be able to find the most cars in violation. And, naturally, because they've been trained to view each traffic stop as a potential life-and-death situation, each of these encounters is an opportunity for conflict.
A 2019 report by the American Civil Liberties Union of Ohio found that 1 in 6 traffic tickets in the state were issued in towns with mayor's courts, which the A.C.L.U. called a "shadowy and unaccountable quasi-judicial system that wrings revenue from drivers." The U.S. Supreme Court, as far back as 1927, flagged the inherent conflict in Ohio mayors imposing fines to pay "marshals, inspectors and detectives" who, in turn, generated cases.

The fixation on revenue has made mayor's courts an enduring source of controversy. Years of complaints about tiny Linndale, population 160, raking in as much as $1 million annually from speed traps led to a ban on mayor's courts in towns of under 200 residents. In Kirkersville, the police chief resigned, citing, among other things, pressure from the mayor on traffic enforcement.
Everyone knows this is just a horrible system. And yet it's allowed to continue.
"Because everybody on the road violates traffic laws, that allows the police, who are also in charge of criminal law enforcement, to investigate crime without meeting any of the standards required for criminal investigation," said Sarah A. Seo, a law professor at Columbia University and the author of a history of traffic enforcement.

As early as the 1910s, Dr. Seo said, departments found that taking on traffic enforcement meant they could hire officers and expand their investigative powers. By 1920, traffic fines helped the Los Angeles police traffic division become "practically self-supporting," according to an annual report at the time.

"We think that modern police departments and their power came from the need to fight crime," Dr. Seo said. "Actually, it started with traffic enforcement."
Which makes sense. Murders, rapes, robberies, burglaries, and the like are relatively uncommon whereas most drivers speed daily and commit minor traffic violations with some regularity. And, of course, it's nearly impossible to catch perpetrators of other crimes in progress.
Thirty-one states and Washington, D.C., required annual vehicle inspections before 1976, but many dropped them over time, saying they failed to deliver safety benefits. Indeed, the Government Accountability Office found that vehicle component failure figured in only a small percentage of crashes, and there was no evidence that things like broken taillights were significant factors.

Nevertheless, state and local governments continue to profit from catching violations that are largely unrelated to traffic safety.
If the purpose of police patrolling the highways was public safety, they would patrol the highways rather than sitting in the median with radar guns. Any of us who has ever driven has seen what happens when marked patrol cars are driving in traffic: everyone slows down to the speed limit or below and has a significantly heightened state of awareness. That naturally makes the roads safer. But it doesn't generate revenue.