PolitiFact Calls Democrats Claim That Ryan Plan Would End Medicare "Pants On Fire" Wrong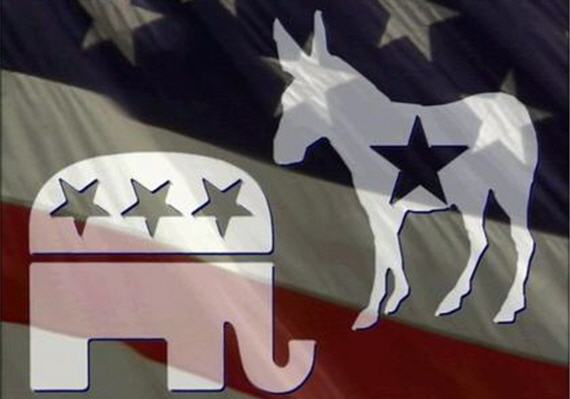 Yesterday the Democratic Congressional Campaign Committee came out with a web ad that claimed that the House budget plan drafted by Paul Ryan would end Medicare and force seniors to pay as much as $12,000 a year for health insurance. Politifact took a look at the claim, and utterly destroyed it:
Yes, the Republican plan would be a huge change to the current program, and seniors would have to pay more for their health plans if it becomes law. Democrats, including President Barack Obama, have said they are strongly opposed to the plan.

But to say the Republicans voted to end Medicare, as the ad does, is a major exaggeration. All seniors would continue to be offered coverage under the proposal, and the program's budget would increase every year.

Republicans say that future spending projections for Medicare are not sustainable, and the program requires changes. Their proposal "protects and preserves Medicare — with no disruptions — for those in and near retirement and provides those now under the age of 55 with a strengthened, personalized Medicare program they can count on when they retire," said Conor Sweeney, a spokesperson for House Budget Committee.

Democrats, though, contend that the proposal would change the essential nature of Medicare as a guarantee of health coverage for seniors. The Congressional Budget Office released a detailed analysis of the proposal, and concluded that future beneficiaries would pay more for current levels of coverage, and that some will decide to go without any insurance.

The Republican proposal will end the aspect of Medicare that directly covers specific services, such as hospital coverage. "It's as if you took the Office of Faith-Based Partnerships and ended the faith-based portion of it, but continued to call it faith-based," said Jesse Ferguson of the DCCC. "There is no doubt that Medicare — a health insurance program for seniors — would end under the House Republican plan and, according to the independent Congressional Budget Office, health insurance costs would rise for seniors."

Democrats, including Obama, have said the plan would end Medicare "as we know it," a critical qualifier. But the 30-second ad from the DCCC makes a sweeping claim without that important qualifier .

Another problem with the ad is that it claims that participants would have to find $12,500 to pay for Medicare. That number is based on statistics compiled by the nonpartisan Congressional Budget Office. The ad doesn't mention, though, that the number includes money that would go to Medicare in any case. The CBO estimates beneficiaries would contribute about $6,150 in premiums in 2022 if the program isn't changed at all. So the extra money seniors need to pay under the Republican proposal is more like $6,350.

Still another problem with the ad involves who's immediately affected by the Republican proposal. In one scene, the ad shows a senior citizen pushing a walker behind a lawn mower. A teenager looking on eats an apple and says, "You missed a spot." In reality, people 55 and older won't see changes under the Ryan plan. It's actually that teenager — or anyone else 54 or younger — who would pay extra money when they are older.

And finally, the ad neglects another critical fact: The Republicans voted on a budget resolution that states policy preferences, but the vote did not actually change Medicare, much less end it.
But, hey, what are facts when there's a political fight to demagogue?