Poll: Majority Of Americans Say TSA Is Doing A Good Job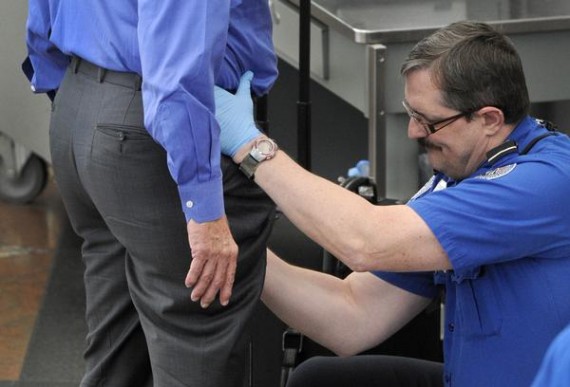 In a result that many are likely to find slightly surprising, Gallup finds that 54% of Americans approve of the job the TSA is doing in securing American airports:
PRINCETON, NJ — Despite recent negative press, a majority of Americans, 54%, think the U.S. Transportation Security Administration is doing either an excellent or a good job of handling security screening at airports. At the same time, 41% think TSA screening procedures are extremely or very effective at preventing acts of terrorism on U.S. airplanes, with most of the rest saying they are somewhat effective.

The TSA in recent months has come under increased scrutiny, with some members of Congress calling for the agency to be privatized or disbanded. However, the current survey results, from Gallup interviewing conducted July 9-12, indicate that the average American has a more positive than negative impression of the TSA, even if the average American is not totally confident in the effectiveness of its procedures.
Given all the stories that have hit the press in the past two years or more about intrusive TSA searches and such, this probably will come as a surprise to many people. The immediate conclusion I jumped to before reading the poll was that it reflected a difference between Americans as a whole and those who fly frequently. However, the poll finds that there is now appreciable difference between frequent flyers and other Americans:
Just over half of Americans report having flown at least once in the past year. These fliers have a slightly better opinion of the job TSA is doing than those who haven't flown. Fifty-seven percent of those who have flown at least once and 57% of the smaller group who have flown at least three times have an excellent or good opinion of the TSA's job performance. That compares with 52% of those who have not flown in the past year.

There is little difference in opinions about the effectiveness of TSA's screening procedures by flying status; between 40% and 42% of non-fliers, as well as of those who have flown at least once and those who have flown at least three times, believe the procedures are at least very effective.
I'm not sure what to make of these numbers other than to suggest that those who have been fighting a battle against the TSA for the past two years are apparently in the minority.