Polling Favorable to Newsom in CA
It is closer than Newsom might want, but the numbers are favorable to him.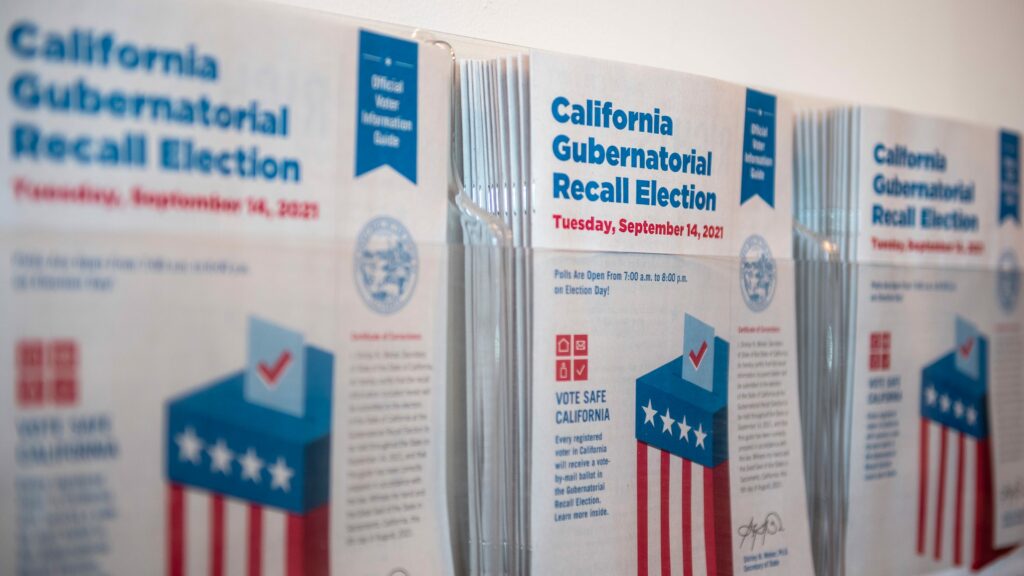 In less than two weeks we will know if the effort to recall California Governor Gavin Newsom will be successful or not. New polling suggests that the Governor is likely to keep his job. The LAT reports: The effort to recall Gov. Gavin Newsom is struggling, new California poll shows.
Most likely California voters are opposed to the Republican-led recall effort against Gov. Gavin Newsom and a growing number fear the consequences of removing him from office with a hard-right conservative best positioned to take his place, according to new poll by the nonpartisan Public Policy Institute of California.

The poll found that 58% of likely voters surveyed in California oppose removing Newsom from office compared to 39% who support recalling the governor, a gap rooted in the sharp partisan divide between Democratic and Republican voters in the state.
Those numbers, which are quite favorable, are more positive than the FiveThirtyEight polling average (but, note, the above poll has not yet been included in this aggregation):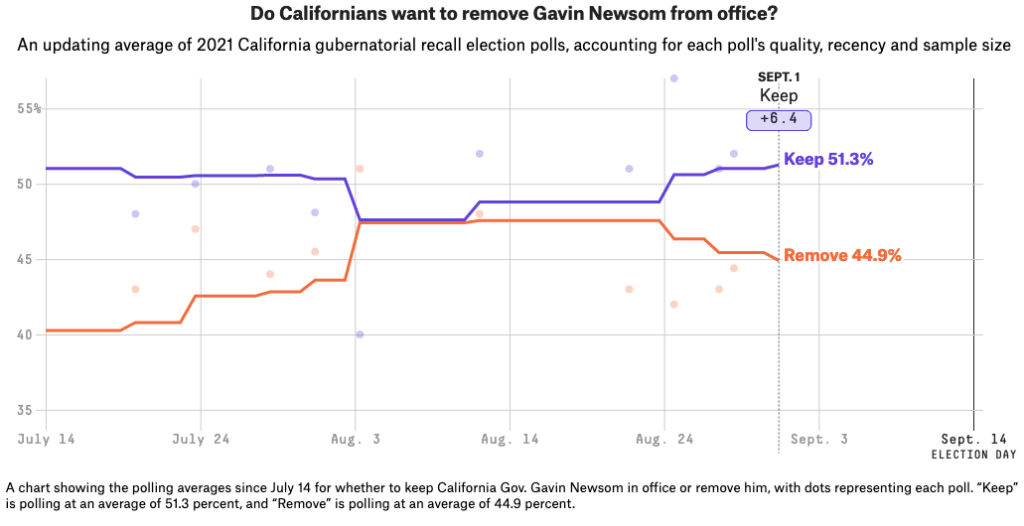 Going by the average, it is pretty close, but it is also worth pointing out that more recent polls are more favorable to keeping Newsom and much of the angst being felt by California Democrats is fueled by polling from some weeks back.
I still maintain that one of the more interesting aspects of this will be what turnout actually ends up being since all voters can vote by mail over a one-month period. So while there has been concern about voter apathy, the ease of voting may overcome the impulse to abstain (especially more so than if people had to physically go to the polls). This is interesting from a voting mechanics/process point of view. The overall outcome is especially interesting to me from a representational point of view. After all, the goal of elections ought to be to find out the will of the electorate and the process has some problems in that regard, as I have already noted. So I am curious to see how it all plays out.