Pondering Easter Sunday, Remembering a Funeral
Gatherings involve risk at the moment.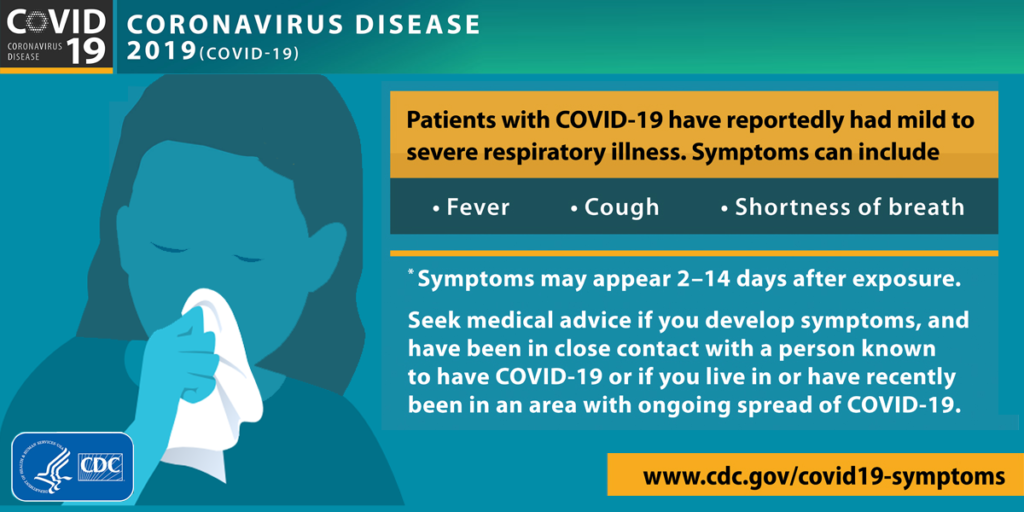 Easter is the holiest day in Christianity and church attendance is also a huge social activity in Evangelical communities–not to mention the family gatherings associated with the day. As such I understand the disappointment, anger, and consternation that a lot of people are feeling at the moment regarding Easter services. The fact that there remains a partisan divide on perceptions of the virus and the appropriate responses thereto only deepens the complexities of the situation.
When I read James Joyner's post regarding the issue in Kentucky it made me think of this story from the NYT: Days After a Funeral in a Georgia Town, Coronavirus 'Hit Like a Bomb'
People wiped tears away, and embraced, and blew their noses, and belted out hymns. They laughed, remembering. It was a big gathering, with upward of 200 mourners overflowing the memorial chapel, so people had to stand outside.

[…]

Like the Biogen conference in Boston and a 40th birthday party in Westport, Conn., the funeral of Andrew Jerome Mitchell on Feb. 29 will be recorded as what epidemiologists call a "super-spreading event," in which a small number of people propagate a huge number of infections.

This rural county in southwest Georgia, 40 miles from the nearest interstate, now has one of the most intense clusters of the coronavirus in the country.
Dougherty County, GA has a population of ~90,000. As of the latest tally from the NYT's coronavirus tables, it has 1,072 cases and 68 deaths. Without adjusting for population it has the second most cases in the state and the most deaths. (Fulton County, wherein sits Atlanta, has 1,417 cases and 50 deaths as of this writing).
A second funeral held at about the same time is also thought to have helped spread the diseases.
Now, we do not know how many of the over 1,000 cases in the county can be directly linked to those funerals. And, for that matter, we do not know how many funerals and like gatherings have taken place over the last month or so that produced no problems whatsoever. But we do know that every gathering holds the risk of a similar outcome.
And, of course, doubt can breed denial and frustration:
The warnings drove a wedge between people in Albany, said the Rev. Daniel Simmons, the senior pastor of Albany's Mt. Zion Baptist Church, who, like others interviewed, said he questioned whether the funerals were in fact the sole source of the infections.

"It created fear: Who will be at the gathering that I'm going to on Sunday, that funeral, or that wedding? Do I go? Do I not go?" said Mr. Simmons, whose church was not connected to either funeral. "People began to say, were you at the funeral? That became a question."

The city's churches, he said, began to feel unfairly singled out.

"That is the focus: the church, the church," he said. "It has done damage because there is stigma. There is almost this wall of hostility that has been raised between certain parts of the community and the church."
So, a lot of people at the moment are going to feel as if the focus on Easter Sunday gatherings is an excuse to attack the faith. Remember that in many Evangelical churches it is taught that Christians are a persecuted group in the United States. Closing church and calling it "non-essential" plays into that narrative. Plus, many will claim that God will protect them in church.
To be clear, all reporting indicates that most churches are being responsible during this trying situation and holding services remotely. But the reason the Albany funerals come to mind is that it is a clear example that it doesn't take much to lead to an outbreak.
Maybe if people gather they will social distance enough to mitigate against spread. Maybe people who aren't feeling well will be more prone to stay home. But given what I see in my own neighborhood when I go for walks or what I have seen when doing supply runs, not everyone is taking social distancing equally seriously. And, of course, there is the problem of the infected but asymptomatic person. Any of this could create another viral "bomb."
So while most churches across the country appear to be finding alternatives to gathering tomorrow, stories like the one James posted creates concern. And it isn't the only example. Via Reuters, Some defiant U.S. churches plan Easter services, ignoring public health guidelines:
"Satan and a virus will not stop us," said the Reverend Tony Spell, 42, pastor of the evangelical Life Tabernacle Church near Baton Rouge, Louisiana. He expects a crowd of more than 2,000 to gather in worship at his megachurch on Sunday.

"God will shield us from all harm and sickness," Spell said in an interview. "We are not afraid. We are called by God to stand against the Antichrist creeping into America's borders. We will spread the Gospel."
Spell has already been arrested and charged for previously violated the stay-at-home order, so I expect his defiance will continue (Louisiana church holds services, defying coronavirus stay-at-home order).
The best list of differing rules I could find is via the Religious News Service: See which states have religious exemptions in their stay-at-home orders.
There are numerous other examples of churches attempting to open, but staying within gathering limitations and social distancing from places as different as Jackson, MS and Philadelphia, PA. I can't help but note that even if gatherings are limited to 10 people at a time, all six feet apart, that a lot of doorknobs, pews, and other surfaces will be touched over and over.
I just hope that we don't see Covid-19 cases blossoming in various locations in the next 2-14 days because of these choices.