Porn Site OnlyFans Bans Porn
Making sense of a weird story.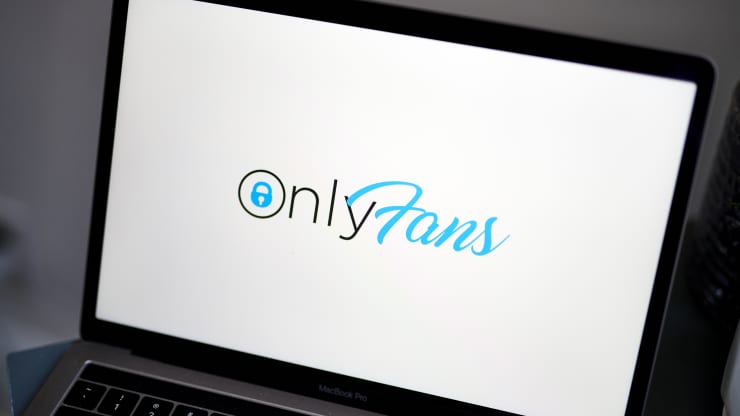 When I learned, via a tweet from Hayes Brown, that OnlyFans was going to ban pornographic content from their site, I quipped "I was today old when I learned OnlyFans had non-pornographic content." At least in the press coverage, it seemed literally to be their reason for existence.
The actual story is more strange still. Buried deep in the CNBC report ("Porn made OnlyFans a powerhouse. Now it's banning sexual content after pressure from banks") is this key bit:
OnlyFans is majority-owned by Leonid Radvinsky, a Ukrainian-American porn entrepreneur.
So, not only is the site mostly known for porn, but its founder intended it to be. The next sentence, though, seems to be the key to the new policy:
According to a Bloomberg report, the firm is seeking a round of funding that would value it at more than $1 billion.
Backing up a bit:
The U.K.-based content subscription service said Thursday it will no longer allow "sexually explicit" content as of Oct. 1. OnlyFans said the decision was taken to comply with requests from its banking and payment providers.

"In order to ensure the long-term sustainability of the platform, and to continue to host an inclusive community of creators and fans, we must evolve our content guidelines," OnlyFans said in a statement.

Payment processors Mastercard and Visa cut ties last year with rival Pornhub after accusations the porn site showed videos containing underage sex, rape and revenge porn. Pornhub denied claims it allows child sexual abuse material, and subsequently tightened its rules to prohibit uploads from unverified users.

OnlyFans said Thursday it would allow certain posts containing nudity, so long as they adhere to its "Acceptable Use Policy." It's not clear how that will work in practice. OnlyFans' terms of service outline a number of things that are prohibited from its platform, including material involving people under age 18 and other illegal or harmful content.
So, it seems like the ownership is both worried about investors and the finance industry. Further, it's not banning most things that I would consider "porn" but only some, presumably more "hardcore" subgenres to be specified later.
Regardless, while the extant business model seems to be working, there is increasing risk:
OnlyFans claims to have over 130 million users and 2 million content creators. The company generated net revenue of $375 million last year, according to an Axios report Thursday, which cited an investor deck. OnlyFans expects to hit $1.2 billion in revenues this year, and $2.5 billion by 2022, Axios reported.

More than 300 OnlyFans creators reportedly earn at least $1 million annually, while 16,000 creators make at least $50,000 a year.

With numbers like that, you'd think venture capitalists would be lining up to write a check for OnlyFans. However, according to Axios, many investors are steering clear due to concerns over its adult content. Some venture funds are prohibited from investing in sexual content sites due to agreements with their institutional backers.
The Daily Beast ("The Real Reasons Why OnlyFans Is Banning Porn") argues that it's even simpler: credit card companies are about to change their policies.
For those that missed it, back in April, MasterCard announced a policy change set to take effect on Oct. 15 requiring "the banks that connect merchants to our network… to certify that the seller of adult content has effective controls in place to monitor, block and, where necessary, take down all illegal content."

These "controls" include:

*Documented age and identity verification for all people depicted and those uploading the content

*Content review process prior to publication

*Complaint resolution process that addresses illegal or nonconsensual content within seven business days

*Appeals process allowing for any person depicted to request their content be removed

The decision left sex workers wondering how it would affect past content, and whether it was merely the first step toward banning payments for sex work entirely.Advertisement

And MasterCard did not act alone. It was pressured into this decision by groups like Exodus Cry and the National Center on Sexual Exploitation (NCOSE), both of which have waged years-long campaigns against sites like OnlyFans and Pornhub with the ultimate aim of abolishing the sex-work industry entirely.
Enforcement of these policies would presumably be prohibitively expensive for what is likely a small margins business.
Alex Kirshner took to the pages of Slate to decry "The Indefensible Cruelty of OnlyFans' Porn Ban."
OnlyFans' decision to sell out porn creators fits neatly into a narrative of greed. Anyone can see that OnlyFans would be a fraction of its current self without this specific class of worker, and few misdeeds in business are easier to grasp than a company freezing out the people who helped build it. But OnlyFans' move is actually more insidious than that. Because of the relationship the platform has with its creators, the structure of U.S. labor law, and the exploitative and abusive tendencies of the porn industry, what OnlyFans is doing is not just shameful, but fundamentally cruel.

Though creators deliver the content that drives users to the platform and thus makes the company money, they are not OnlyFans' employees. They function like independent contractors operating their own businesses, even as that business is inextricably linked to OnlyFans' own. The lack of employee status means a lack of legally recognized collective bargaining rights. There is not a union of OnlyFans creators, and so there is no collective force hanging around to negotiate the terms of a move like this one—whether that would mean contesting it altogether or securing some kind of severance payment for affected creators. (The siloed nature of OnlyFans, where creators work as individuals in an entirely remote setting, would probably work against a union drive even if creators had a right to it.) OnlyFans might portray delaying the policy change until October as an act of compassion on its part, but six weeks during which a creator still has to work if they want to make money is not akin to what they might get if they were classified differently under the law. OnlyFans, free of a legal requirement to collaborate with its workers in executing this decision, doesn't even have to worry about them.

Creators on OnlyFans choose to be there, and some workers prefer the flexibility of not working as an employee, even as it carries increased risk. (Another disclosure: I am a freelancer, and I like it.) That does not absolve companies of abusing that designation or pushing to pass laws that help them do it, as the giants of the gig economy, like Uber and Lyft, have done. And it is especially wrong in this instance, because the obvious alternative for some creators on OnlyFans would be to work in an environment with a horrible track record.
Alas, "the article has been updated following new reporting on significant failures in OnlyFans' platform moderation."
A few hours after OnlyFans announced the policy change on Thursday, the BBC published an investigation into the company's content moderation practices. The BBC reported that OnlyFans "allows moderators to give multiple warnings to accounts that post illegal content on its online platform before deciding to close them," which, according to experts interviewed by the news organization, reveals the company's tolerance for illegal content. The BBC reported earlier this year that OnlyFans was "failing to prevent" minors from illegally selling and appearing in explicit videos. The news outlet says a lawyer directed it to one video in which a woman, whose face is never shown, appears in a room totally covered in rugs, and that the video includes "repeated references to traveling across Europe"—hallmarks, the BBC says, "of trafficking and exploitation." Further, the BBC also cites moderator sources who say they "have found prostitution services advertised, bestiality and material one moderator believed to be incest."
One presumes that this is a tiny fraction of the site's content. As noted in the above-linked TDB report,
[A]ccording to an independent study released earlier this year by the National Center for Missing and Exploited Children, MindGeek—the parent company of Pornhub, which also runs RedTube, YouPorn, and several other adult tube sites—accounted for 13,229 instances of what they deemed "child sexual abuse material," while Snapchat had 144,095 instances, Google had 546,704, and Facebook topped everybody with 20.3 million.

OnlyFans recently released its first Transparency Report for the month of July, and claimed to have deactivated a total of 15 accounts for alleged child sexual abuse material.
Of course, comparing niche porn sites with Google and Facebook, which have an enormously larger scale and don't have pornographic content as a primary purpose, is disingenuous. But it does seem unreasonable to impose a massive inspection regime on companies hosting user-generated content as a condition of remaining in business. And it's really odd that credit card companies have become backdoor deciders of what kinds of business can exist and how they operate.