Portion of the Wall Falls
New section of wall goes all Jericho in Mexicali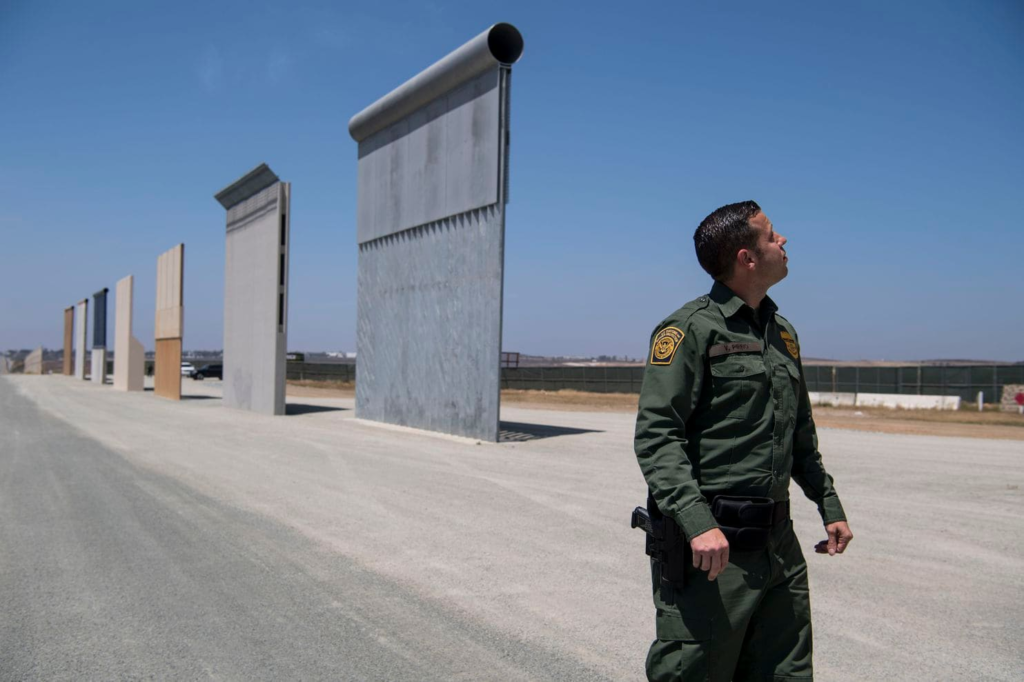 Via CNN: Portion of US border wall in California falls over in high winds and lands on Mexican side.
Newly installed panels from the US border wall fell over in high winds Wednesday, landing on trees on the Mexican side of the border.
The area is part of an ongoing construction project to improve existing sections of the wall.

Agent Carlos Pitones of the Customs and Border Protection sector in El Centro, California, told CNN that the sections that gave way had recently been set in a new concrete foundation in Calexico, California. The concrete had not yet cured, according to Pitones, and the wall panels were unable to withstand the windy conditions.
Trees on the Mexican side of the border kept the wall from completing falling down. Wind gusts were up to 37 mph (which does not strike me all that high).
Thankfully, no one was hurt.
Insert joke about hiring only the best people and knowing how to build things here.