Harvey Updyke Dead at 71
Roll Damn Tide.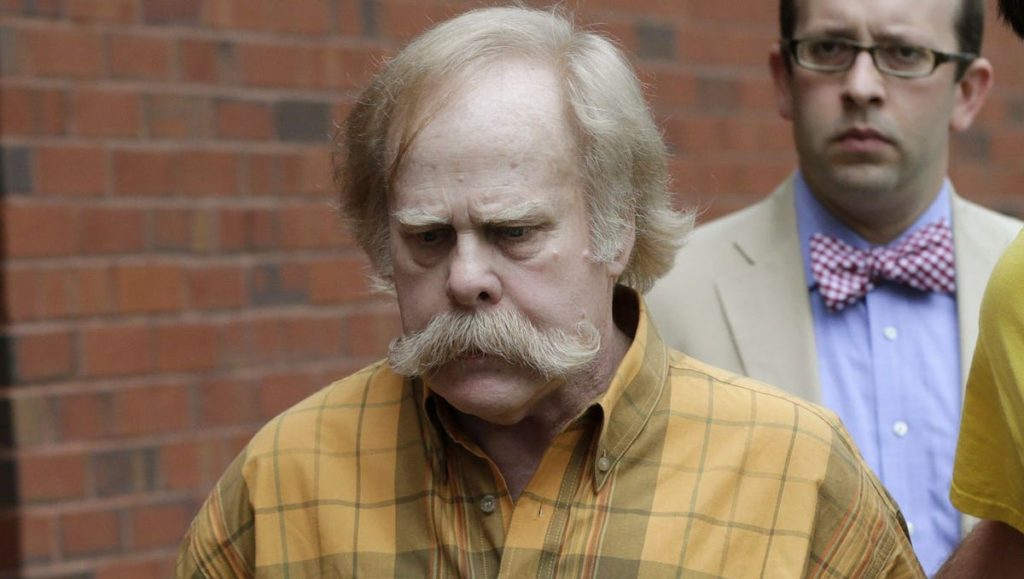 The notorious Alabama superfan who poisoned the trees rival Auburn fans papered to celebrate wins has died, apparently of natural causes.
ESPN ("Harvey Updyke, who poisoned Auburn's iconic Toomer's Corner trees, dies at 71"):
Harvey Updyke, the Alabama fan who poisoned the iconic trees at Auburn University's Toomer's Corner, has died, his son told AL.com. He was 71.

Updyke pleaded guilty in 2013 of applying herbicide to the trees, which Tigers fans traditionally decorate with toilet paper after a win, following Auburn's Iron Bowl victory over Alabama in 2010.

He was convicted of felony criminal damage of an agricultural facility, served more than 70 days in jail and was ordered to pay about $800,000 in restitution, though as of last October he had paid only $6,900, according to court records.

Last year, Updyke submitted a letter to the court from his doctor that said he suffered from conditions including severe coronary disease, congestive heart failure, diabetes, strokes and depression, and therefore wasn't well enough to appear in court.

His son, Bear Updyke, told AL.com that his father, a retired Texas state trooper who lived in Louisiana, died of natural causes.
AL.com ("Alabama fan Harvey Updyke, poisoner of Auburn trees, dead at 71"):
Harvey Updyke, the Alabama football fan who made national headlines when he poisoned trees at Auburn University's Toomer's Corner in 2010, has died.

[…]

Harvey Updyke became a household name among Alabama sports fans in 2011 when he called into the Paul Finebaum radio show claiming to have poisoned Auburn's iconic trees after the Tigers' win in the Iron Bowl the previous November.

"Let me tell you what I did," Updyke told Finebaum on live radio. "The weekend after the Iron Bowl, I went to Auburn because I lived 30 miles away, and I poisoned the two Toomer's trees. I put Spike 80DF in 'em. They're not dead yet, but they definitely will die."
Montgomery Advertiser ("Alabama fan Harvey Updyke, Auburn tree poisoner, dies at 71"):
Harvey Updyke, the Alabama fan convicted of poising Toomer's Oaks in Auburn, died Thursday, his son, Bear, told AL.com. He was 71 years old.

Updyke became infamous (or famous, depending on what part of Alabama you live in) when he poisoned the famous oak trees following the Tigers' come-from-behind victory over the Crimson Tide in Tuscaloosa in 2010, Auburn's national championship season.
In fairness, I think most Alabama fans view Updyke as an embarrassment. As I wrote after Updyke's Finebaum appearance,
I'm an Alabama alumnus and staunch fan of the football team. But it's just a game, people.

I was interviewed yesterday morning on a Birmingham news radio station on a related subject, former Auburn quarterback Cam Newton's mega contract with Under Armour and the crazy money surrounding the sport. The first question was, as a Tide fan, what did I think of Auburn's winning the championship.

My response was that, while I always root for Alabama to beat Auburn, I root for Auburn to win otherwise. It's good for the rivalry and good for the state of Alabama for both teams to be great. The host said that a lot of people he talks to feel the same way.

Then there are the idiots who want to ruin it for everybody.
Two years later, when Auburn cut the trees down after futile attempts to save them, I wrote, "While they're ultimately just some trees, it's really a shame that the tradition has been ruined by a spiteful moron."
That this guy was allowed to carry a badge and a gun for decades by the state of Texas is amazing.
I hate it for his kids that this is what their father is known for. And embarrassed as an alumnus of the University that Updyke is probably our best-known fan.