Prestige Schools Dominate Academic Placement
Want to teach political science for a living? Go to one of a handful of top schools or don't bother.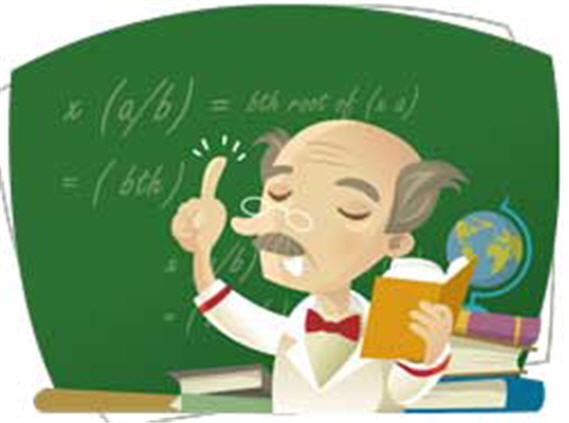 Want to teach political science for a living? Go to one of a handful of top schools or don't bother.
Inside Higher Ed ("Academic Superpowers"):
A new study finds that, in political science, earning a Ph.D. from one of a relatively small number of universities is the key to landing a job at a research-intensive university. And the study suggests that the number of academic "superpowers" is so small that good candidates from less-favored institutions are likely being overlooked.

The study looked at the 116 universities ranked by U.S. News & World Report for political science graduate programs, and examined where all of the tenure-track or tenured faculty members earned their doctorates. The top four institutions in the magazine's rankings of departments — Harvard, Princeton and Stanford Universities and the University of Michigan — were the Ph.D. alma maters of 616 of the political scientists at the 116 universities (roughly 20 percent of the total). The top 11 institutions were collectively responsible for the doctoral education of about half of those in tenured or tenure-track positions at the 116 universities, leaving more than 100 departments to "contest the remaining 50 percent of openings," says the study.
The reason why this might be the case is hardly a mystery:
[Study author Robert Oprisko] said that there is "a circular argument" to consider when asking why some universities are so successful in placement. "Are they being placed because these schools are awesome and they collect the best people, and the best people go there?" Plenty of great people do go to top programs, he said. But they are assisted in part by the great networks that are formed, and their institutional reputations — not just by their own qualifications. "When an institution hires someone from Harvard or Princeton, they want to say that those are great hires, and that there is prestige because of that, so the incentive is for those numbers to go up."
For a generation now, there have been far, far more poli-sci PhDs applying for tenure-track positions than there are tenure-track positions. In the mid-1990s, when I first entered the job market, it was common for even really lousy jobs to attract 250 to 500 applicants.
So, if Black Hills State University in Spearfish, South Dakota* gets 300 applications for a low-paying position with an absurd teaching load that won't allow professors to publish their way out of town, and 10 of them went to a highly prestigious institution that will confer that prestige on BHSU, why wouldn't they get invited in for interviews over someone with a similar CV and a degree from Alabama?
When I was teaching, along with Steven Taylor, at what was then Troy State in the late 1990s, those doing the hiring had a different instinct: Why, people from Yale probably won't like it here and they'll leave in a couple of years and we'll have to go through the hiring process all over again. While there's something to that, it's probably a self-defeating strategy. Yes, you want faculty who are a good fit with the institution. And someone with a Harvard PhD who grew up in New York City or Los Angeles and has an active research agenda might not mesh with an institution in Troy, Alabama or Spearfish, South Dakota. But there's enough of an applicant pool to screen for that, hire people with prestige degrees, and improve the profile of your department.
That's bad news for those of us who didn't go to a Top 4, or even a Top 10, school. But that's life in the big city.
UPDATE: Duke's Mike Munger makes an obvious point elided above: The top schools get their pick of PhD applicants, so it's not surprising that they have a very high placement rate.
But if admissions processes are based on grades, recommendations, and GRE scores, and if the top ten PS departments* choose the 150 best applicants each year, wouldn't it be amazing if those departments did NOT dominate the job market? Let's assume that the admissions criteria are only 50% predictive of later success. Still, year after year, 75 of the best young political scientists in the country are going to the top ten departments.

Sure, that means that there may be no value added in "top" PhD programs. But if the admissions process selects based on traits that are actually correlated with ability, this is just sorting. To put it another way, the admissions processes at top ten poli sci departments would have to be pretty dumb for anything other than dominance to occur.
That's quite right. Of course, the bottom 75 graduates of those schools are likely placing in good, if less desirable, positions, too.
Via Chris Lawrence's Facebook page
______________
*An actual place where I applied back in the day and found myself in competition with more than 250 others.