Professor Bias and Student Perception
Do ideologically radical professors impose their biases on their students?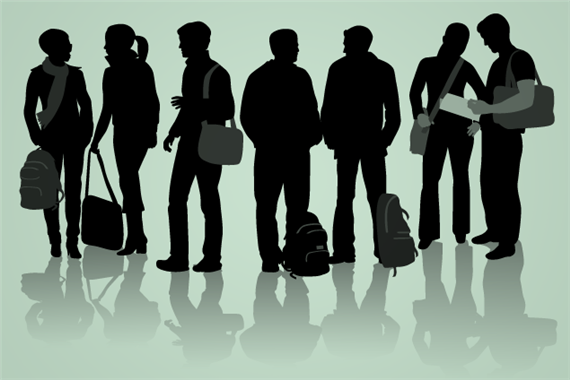 We've been on a higher education kick here at OTB the last couple of days. One theme that repeatedly comes up in the comments is that ideologically radical professors impose their biases on their students, thus turning them off from learning. A new study suggests an alternative explanation.
A new study in the journal College Teaching suggests that it's possible that some students do perceive bias, but that the reasons may have to do more with their own identities than with anything taking place in the classroom. Notably, the author does not cite his findings simply to rebut the conservative critics, but to suggest that there may be classroom techniques that would lessen the perception of bias.

The study examined 148 female students and 123 male students at a land-grant university in the Southeast where political attitudes among students are fairly evenly split. The students were given two sets of questionnaires — one on how settled and resistant to change they were (in politics and the rest of their lives) and the other on their perceptions of bias from their faculty members.

The study found that students — even in the same classrooms — didn't perceive bias in the same ways (or at all), and those who perceived bias were those who were resistant to changing any of their views. The finding extended to some who identified themselves as being far on the left and resistant to change, and who believed that they had some biased conservative professors. But among both left-leaning and right-leaning students who didn't score high on resistance to new ideas, there was little perception of bias.
I was an undergraduate during the Reagan Administration and was an enthusiastic and outspoken admirer of the president and his policies. Most of my professors were products of the 1960s and, while there were conservatives among them, those who were political seemed quite liberal to me. And I was a political science major with a history minor, so my professors had  far more opportunity to inject their political views into the discussion.
After a stint in the Army, I returned to graduate school in 1992 and was teaching my own sections as early as 1994. Teaching as I was in the Deep South, most of my students were rather conservative. And a funny thing happened.
Many faculty members — himself included, [Darren] Linvill [the study's author and director of basic courses in the department of communication studies at Clemson University] noted — play devil's advocate to many students, expressing a range of views. This time-tested classroom technique, he said, may not work with students who arrive in class determined not to hear new ideas. Linvill said that there may be elite colleges and universities where students arrive as freshmen used to having their views challenged by teachers, and that might still be "an ideal." But he said that the reality he sees from his research is that this is a foreign concept to many entering college students today.
This isn't something unique to "today." Young people who have never been exposed to ideas very different from their own–much less had to defend their ideas in a vigorous debate–resent it. And there's an added problem, at least in the South, in that many students have been trained by churches and parents to actively resist liberal professors challenging their religious ideology. So, even basic science teaching–which is not intended to be infused with political ideology–comes across as anti-religious indoctrination.
While not as ideological as a young professor as I'd been a dozen years earlier, I was still quite conservative. But many students perceived me as quite liberal simply because of a teaching style designed to elicit thinking. Like Linville and many others, I played devil's advocate, taking the temperature of the room on the issue and then weighing in on the side with the least support.
After a couple years of this, it dawned on me that my own professors had done the same thing. They probably weren't as dogmatically liberal as I'd thought at the time. More importantly, they didn't give a damn one way or the other what my political beliefs were, so long as I understood why I held them and subjected them to critical examination.
I know that was my approach.
None of this is to say that American professors aren't, on the whole, more liberal than the population as a whole.  And some of them doubtless do hold conservative ideas in contempt and that spills over into the classroom. (The same is true of employers and supervisors in the workplace; some people in authority are jerks.) But much of what students perceive as ideological hostility is simply intellectual back-and-forth, the essence of higher education.