Professor Sabbaticals Under Fire
Iowa Republicans are targeting professor sabbaticals, thus demonstrating that they understand neither higher ed nor economics.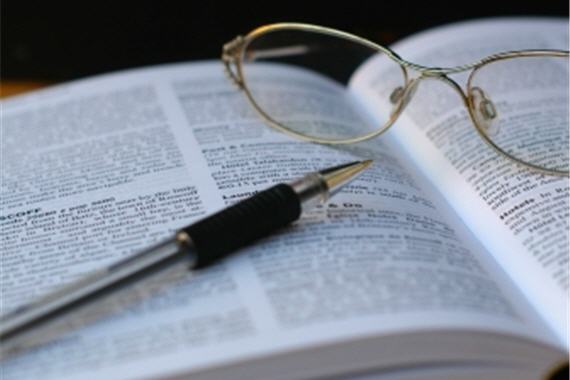 Iowa Republicans are targeting professor sabbaticals and the universities are caving in. AP reports:
Iowa's three public universities are asking for fewer paid research leaves for professors, a practice that has come under fire from Republican lawmakers.

A proposal released Thursday shows the University of Iowa, Iowa State University and the University of Northern Iowa are requesting 95 sabbaticals for professors during the budget year that begins July 1. That would be 12 less than last year and the third straight annual decrease.

[…]

House Republicans have proposed canceling sabbaticals to reduce state spending. The regents' proposal says it would cost $255,800 to hire instructors to fill in for faculty on sabbatical. But it also says the leaves helped generate $5.2 million last year in research funding.
Inside Higher Ed gives additional pertinent facts:
"It seems to be tough budgetary times. Why should the taxpayers of Iowa be paying to basically give these folks a year off from teaching?" said Kraig Paulsen, who is about to become speaker of the House. Edwin Dove, president of the Faculty Senate at the University of Iowa, said that while on sabbaticals in 2009, professors wrote 26 books; published 147 research articles; created and updated nearly 100 classes; and submitted 50 grant applications.
The degree to which people don't understand higher education astounds me, although perhaps it shouldn't.  But you'd think they could understand simple math: $5.2 million is quite a bit more than $255,800!
A sabbatical isn't "a year off" any more than the space between the spring and fall semesters are "two months off."  They're a time for concentrated work on research projects without the interruption of teaching classes, faculty meetings, committee duties, and the myriad other things that occupy a professor's time when school is in session.
There's an argument to be made that a lot of research isn't worth the money.   If a professor is making, say $70,000 a year to teach two classes a semester with the expectation of publishing two referred articles, that means those articles "cost" $17,500 apiece as compared to a professor making that same salary and teaching four classes a semester.   If either professor goes on sabbatical to write a book, the taxpayer is paying $70,000 for the publication of said book.   Is the knowledge created really worth that much to Iowa farmers asked to pay for it?  I suppose it depends on the subject matter and how much impact the research makes on the field.
But, theoretically at least, the money is also an investment in professional development.  The professor should come back to the classroom not only refreshed from the break from teaching but reinvigorated as a scholar.  That should add value to the students for years to come, which means the cost should be amortized over the longer period.
Beyond that, the numbers are truly staggering.  I gather that 107 professors employed by the state of Iowa went on sabbatical in 2009 and produced 26 books, 147 published articles, and 50 grant applications.  That's not bad!   But what's truly remarkable it apparently costs an average of $2692.63  ($255,800/95) to hire fill-ins.   I know it's a buyer's market in higher ed and that Iowa has relatively low cost of living.  But, goodness, that's cheap.