Prosecutors to Recharge Alec Baldwin
A bizarre miscarriage of justice.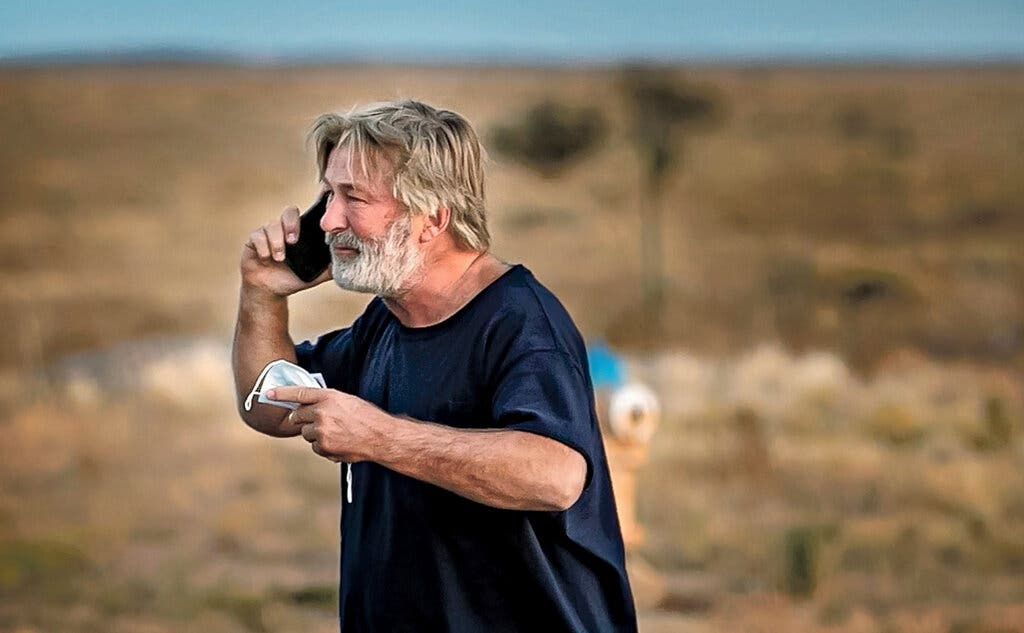 Reuters ("Prosecutors to recharge Alec Baldwin for 'Rust' shooting"):
New Mexico prosecutors on Tuesday said they intended to recharge actor Alec Baldwin with involuntary manslaughter for the fatal shooting of "Rust" cinematographer Halyna Hutchins in 2021.

Baldwin's case will be brought before a grand jury in mid-November, special prosecutor Kari Morrissey said.

The move followed results of an independent forensic test that found Baldwin had to have pulled the trigger of a revolver he was rehearsing with for it to fire the live round that killed Hutchins and wounded director Joel Souza.

The finding was the same as a previous FBI test on the firearm.

"After extensive investigation over the past several months, additional facts have come to light that we believe show Mr. Baldwin has criminal culpability in the death of Halyna Hutchins and the shooting of Joel Souza," Morrissey and Jason Lewis said in a statement.

Baldwin has said he is not responsible for Hutchins' death and he did not pull the trigger.

"It is unfortunate that a terrible tragedy has been turned into this misguided prosecution. We will answer any charges in court," Luke Nikas and Alex Spiro, lawyers for Baldwin, said in a statement.

The "30 Rock" actor was originally charged with involuntary manslaughter in January for Hutchins' death, along with the movie's chief weapons handler Hannah Gutierrez, who faces a 2024 trial.

The planned grand jury marked a setback for Baldwin after prosecutors dismissed charges against the actor in April after new evidence the gun he used might have been modified, allowing it to fire without the trigger being pulled.

Morrissey said if new testing of the gun showed it was working, she would recharge Baldwin.

Prosecutors often use grand juries as they are an easier means to prove probable cause and proceed to trial than filing a criminal complaint that can be probed by defense lawyers at a preliminary hearing, legal experts say.
As noted when he was charged the first time, there's no rational theory of the case here. As an actor, Baldwin had essentially no responsibility for ensuring the safety of the set. The line producers and armorer failed to do their job and Baldwin was very much a victim of their negligence. That's bolstered by comments from @EddieInCA and others.
I just don't get why prosecutors are hell-bent on going after Baldwin here. It's almost surely grandstanding but the purpose isn't obvious to me.