Virginia Legislator Wins Special Election Despite Being In Jail
A former Democratic state legislator in Virginia was re-elected last night despite the fact that he's in jail.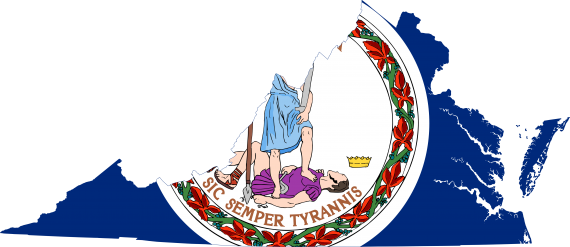 Joseph Morrissey, a Democratic member of the Virginia House of Delegates who was forced to resign last year in the wake of a conviction for contributing to the delinquency of a minor, has won an an election for his old seat despite the fact that he's in the middle of serving a six month jail sentence:
Joseph D. Morrissey was reelected Tuesday to the House of Delegates, opening another chapter in a made-for-TV-movie-style drama likely to captivate the General Assembly session starting Wednesday.

Running as an independent, Morrissey defeated Democrat Kevin Sullivan and Republican Matt Walton. The heavily Democratic district mostly spans the Richmond suburb of Henrico County.

With all precincts reporting, Morrissey won 42 percent of the vote, Sullivan 33 percent and Walton 24 percent, according to unofficial results.

Sullivan quickly conceded after the results posted online: "I'm very proud of the campaign we put together in such a short time frame. We met tons of voters who are dissatisfied in their representation and ready for effective leadership in the State House. I look forward to continuing my work on improving the lives of working class families."

Voters were apate parently unmoved by Morrissey's plea last month on a misdemeanor charge of contributing to the delinquency of a minor, which stemmed from his relationship with a 17-year-old receptionist at his law office. The 57-year-old lawmaker maintained his innocence while entering a guilty plea to avoid a possible conviction on felony charges.

He also resigned from office, but he then immediately vowed to run for the seat in the special election to replace him.

Morrissey's hurdles are far from over.

Republican and Democratic leaders quickly indicated they are considering all options, including beginning the process to expel or censure him as early as Wednesday when the legislature convenes in Richmond for a six-week session.

House of Delegates Speaker William J. Howell (R-Stafford) said he and Democratic leaders will look to the state Constitution and House rules to guide their next steps.

In a statement, Howell said: "Mr. Morrissey's election tonight does not change the fact that his actions fall grievously short of the standards of a public servant in the House of Delegates. As Speaker, I have an obligation to faithfully and impartially discharge my duties as presiding officer and a responsibility to protect the honor and integrity of the House of Delegates as an institution. There are a number of options available to the body to address questions of conduct regarding its members."
Morrissey is currently serving his time in the Hernico County Jail under a work-release program that allows him to be off site, while under electronic monitoring, during work hours but requires him to report to jail every night to sleep. The County Sheriff says that he doesn't foresee any reason why Morrissey would not be able to serve as a legislator during the upcoming session despite the fact that sessions can often run late into the evening. Additionally, Morrissey's sentence is technically reduced to 90 days as long as he remains in good standing in the work release program. Even that, however, will mean that Morrissey would remain in jail for the majority of this session of the legislature.
Notwithstanding the charges against him and the as yet unproven charge that he is the father of the child that the woman at the center of the allegations him is pregnant with, a child that would have been conceived before the woman reached the age of consent and thus possible evidence of more serious charges against Morrissey in the future, Morrissey was obviously able to use the combination of name recognition due to his long incumbency and the fact that voter turnout for this Special Election would be exceedingly low to win his seat back. Additionally, the fact that this was a three-way race meant that his path to victory wasn't nearly as difficult as it might have otherwise seemed. The situation will likely be very different when November rolls around and Morrissey has to run for re-election.
That last part assumes, of course, that Morrissey stays in the House of Delegates, although there seems to be little they can do about it. Both parties seem united in trying to find a way to keep him out office, but doing so would mean scheduling another Special Election, and there would be nothing to prevent Morrissey from running for the seat again in that election. In the end, the only viable strategy may be to wait until November and hope that a broader electorate sees the light.
In the meantime, we've got exclusive video of Morrissey's election night victory party: