Public Manchin, Private Manchin
One of these things is not like the other.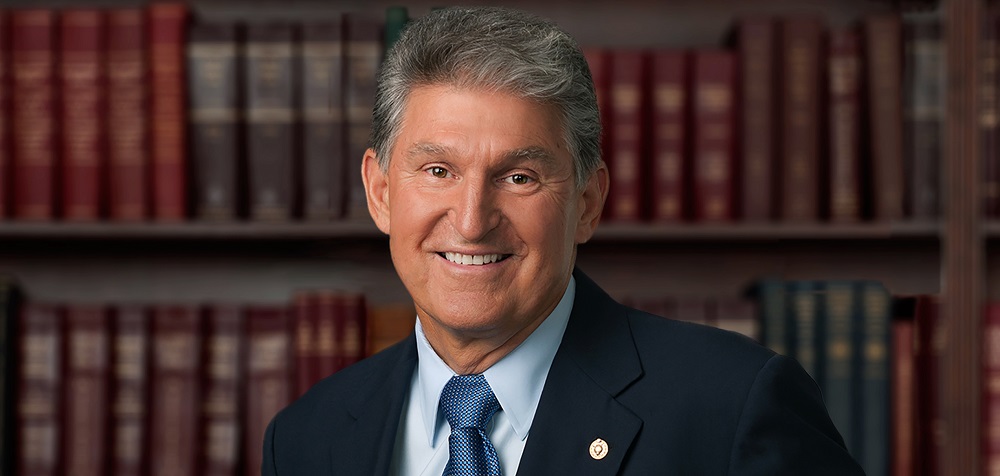 In yesterday's post "Democrats Even Madder at Manchin," I accused the West Virginia Senator of "pulling away the football" after scuttling yet another deal made by his party's caucus. Washington Post Congressional bureau chief Paul Kane offers a different take.
For a full year, Democrats have tried to divine what Sen. Joe Manchin III would say yes to, beginning with private huddles last fall at the White House to more recent Zooms with Senate Majority Leader Charles E. Schumer (D-N.Y.).

They seem to have all made the same mistake: hearing the nice tones that the West Virginia Democrat said in their private meetings, while dismissing his pessimistic comments in public as standard negotiating ploys.

Instead, Manchin is the odd politician whose public pronouncements, whether in brief Capitol hallway interviews or in detailed prepared statements, carry more weight than whatever he tells his colleagues in private.
Offhand, that strikes me as a distinction without a difference. He's deliberately signaling to colleagues that he's negotiating in good faith and then gets the vapors when it comes time to shake hands. But Kane persists:
[I]n private, Manchin often allows other negotiators to hear what they want to hear. He says nice things about certain proposals, talks about wanting to get a deal, creating what turns out to be false momentum for the really big deal.

Out in the hallways, after those meetings, Manchin has continually delivered more neutral assessments of where things stood.

His comments to the press Wednesday, after the latest scorching inflation report showed prices continuing to rise, telegraphed his decision Thursday to support only the slimmest of measures.

"I'm very, very cautious. And I'm going to make sure that I have every input on scrubbing everything humanly possible that could be considered inflammatory," Manchin told reporters that day.

He said it was "not tougher at all" to reach a deal after that inflation report because it only confirmed his fears that he has been talking about for months.

"I was talking about inflation before it was even thought about it. Now I'm more concerned than ever," he told reporters.
So, yes, it's true that Manchin has been warning about big spending packages leading to inflation for quite a long time. If he was never going to sign off on these deals, that's his right. From the beginning, I'm defended his rather unique position of being a Democrat from a one of the most conservative states in the union and cautioned his colleagues to be careful in what they wished for when railing against him.
But the very essence of legislating is reaching acceptable compromises. Manchin, by virtue of potentially being the 50th vote in a reconciliation package (which is therefore exempt from the filibuster), holds all the leverage. So, why not be clear on where he stands? Whatever his threshold is simply has to serve as the ceiling for a deal (unless Krysten Sinema has a low threshold on a particular issue).
"Allow[ing] other negotiators to hear what they want to hear" is dishonest, cowardly, or both. Either way, it's inimical to the legislative process.