When Autocrats Get Desperate
Autocrats facing defeat have all kinds of counterproductive, dangerous ideas.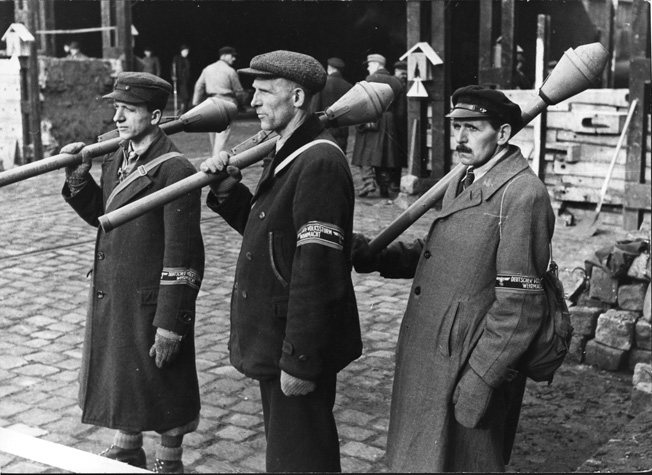 Vladimir Putin's latest actions certainly have the whiff of desperation. Putin has been deeply involved in operational decisions since the spring, and now he's boring even more deeply into details that he should be leaving to his commanders. The rushed referendums in occupied zones designed to provide the thinnest of fig leaves over naked annexation are ridiculous theatrics designed to make deter attacks on "Russian soil." And, of course, his decision to hastily conscript 300,000 civilians into the Russian army has backfired, with draftees fleeing the country, and more critical voices raised against him, putting the social contract between the tyrant and his subjects, particularly the elites, at risk.
But the draft is even worse than it looks. The news coverage, predictably, has focused on the dramatic elements happening right now, such as young men fleeing to Finland and Georgia, or the boldness of protesters in the face of fatal "accidents." Most of the coverage missing an even bigger story, how conscription will hurt, not help, the Russian war effort. The draft will dig an even deeper hole for the Russian army, and Putin personally.
Let's say that every one of the 300,000 conscripts shows up for duty. That's 300,000 troops that the already strained logistics of the Russian army has to equip, feed, and clothe. Certainly, you can cut some corners such as asking 1-day wonders to bring their own sleeping bags and improvised bandages. But you can't let an army starve, just as you can't fail to equip them with weapons and ammunition. Otherwise, you've just added to the list of responsibilities for the barely-functioning military that exists taking care of the equivalent of 300,000 prisoners. Alternately, you could just let them go to maraud Ukraine, or flee back to Russian on foot. Regardless, Russia's logistical problems remain, especially in the south, with long supply lines stretched across the Kerch Straits, or stretching from Russia through Luhansk, Donetsk, and beyond. (And Russian logistics are even more fragile because of its dependence on rail.)
Even if the draftees stay and try to fight, the lack of training makes them worse than useless. Shoveling untrained conscripts into battle only makes a confused, unmanageable situation even more confused and unmanageable. And who will lead them? While the news of Russian officer casualties has focused on the generals, the even more painful losses have been happening at the lower levels of command. Someone needs to lead troops into harm's way, execute maneuvers, hold ground against counterattacks, coordinate with other parts of combined arms operations (armor, artillery, air), and perform the other critical functions of battlefield leadership. Who will fill be these non-coms and officers? Certainly not the conscripts themselves. If they're added as replacements in existing units, instead of forming new units, the impact will be less, but they will still add dead weight to a military organization already under enormous stresses.
It takes time to become an effective soldier. Basic training for the US army takes 10 weeks — and that's just the basics. Learning technical skills, or becoming an officer, takes even more time. Further weeks, months or even years of training are required to become more than just a moderately effective soldier with a gun. Russian needs go beyond the poor bloody infantry, to exactly the kind of systems (tanks, APCs, artillery, electronic warfare, etc. etc.) that require technical skill. And, of course, the Russian army needs to replenish its leaders, a process that takes many, many times longer than teaching someone how to fire an anti-tank weapon.
So why is Putin doing something as loony as mass conscription? There is a good chance that he is succumbing to an autocrat's derangements arising from a strange brew of overconfidence and desperation. If you believe yourself to be smarter than anyone, including the military experts, or you intrinsically don't trust them, then you take increasing control over operations. (That's a pattern epitomized by Hitler's increasing involvement in Wehrmacht operations.) You start taking even "tougher" measures, like Stalin's famous "Not one step back" dictum, because few dare tell you how counterproductive they might be. You take steps to plug manpower gaps, no matter how ineffective these measures may be, such as Hitler's order to create the Volkssturm units out of invalids, the elderly, and children. You press rifles and Panzerfausts into their hands and tell them that the Fatherland or Motherland depends on their sacrifice.
Despite these desperate measures, or in part because of them (including the costly "wonder weapons" programs), Nazi Germany fell. Russia isn't facing the threat of total war, but Putin's mouthpiece, Dmitry Medvedev, is talking as if the nation were facing an existential threat. Russia certainly isn't, but Putin is. Where that sense of personal peril leads, as the Russian invasion continues to unravel, is still a frightening unknown.