Putin Will Likely Get Away with War Crimes
The Russian leader is very unlikely to be hauled before the Hague.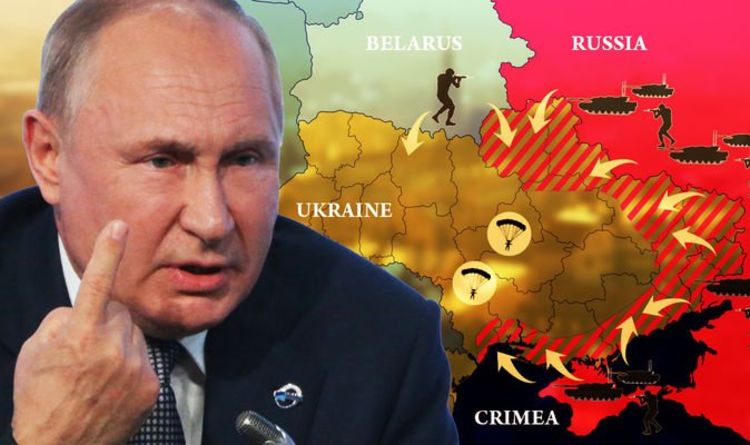 New York Times Beirut bureau chief Ben Hubbard offers the depressing insight that "Impunity for War Crimes in Syria Casts a Grim Shadow Over Ukraine."
As the world takes in the grim realities of Russia's invasion of Ukraine — the once-vibrant neighborhoods bombed out, the civilians killed by shells while trying to flee, the speculation about whether Russia will use chemical weapons — many Syrians have watched with a horrifying sense of déjà vu and a deep foreboding about what lies ahead.

The Syrian war began 11 years ago this month with an anti-Assad uprising that spiraled into a multisided conflict among the government, armed rebels, jihadists and others. Hundreds of thousands of people have been killed, millions have fled their homes, and Mr. al-Assad has remained in power, in large part because of the extensive support he received from the man now driving the invasion of Ukraine, President Vladimir V. Putin Russia.

The legacy of Syria's war, and Russia's role in it, looms large over Ukraine, offering potential lessons to Mr. Putin, analysts said: that "red lines" laid down by the West can be crossed without long-term consequences; that diplomacy purportedly aimed at stopping violence can be used to distract from it; and that autocrats can do terrible things and face international sanctions — and still stay in power.
There's a whole lot more to the piece, which is compelling, but that's the key bit. Sadly, Hubbard is pointing out that life isn't fair and bad deeds oft go unpunished.
Obama has rightly been criticized for drawing a red line on the Syrian government's use of chemical weapons and then failing to enforce it. But, as I've often noted, the problem was drawing the line in the first place. His failure to respond when Assad called his bluff was embarrassing but, ultimately, the lesser of evils. Significant American military intervention in the crisis would likely have only added to the humanitarian disaster and very much risked escalation if Russian forces had been killed.
Will Assad and his cronies ever face justice from the international community? Probably not. There's no provision for going in to arrest heads of state. The only way he can be put on trial is if he surrenders to international courts or is deposed and turned over by a successor government. And, I strongly suspect, he's more likely to be killed than captured.
This goes in spades for Putin. He's an international pariah and almost certainly guilty of multiple war crimes. So long as he's head of the Russian government, he's effectively immune from prosecution.
Many will note that the same holds true for American leaders, who are arguably guilty of war crimes related to the war in Vietnam, including incursions into Laos and Cambodia, and the incredibly expansive War on Terror. While I would argue that these cases are qualitatively and quantitatively different, there's really no question that numerous violations of international law took place. There's been essentially no effort domestically or internationally to prosecute.