Queer Activists Disrupt Buttigieg Fundraiser
Do gay candidates have a special obligation to be leftists?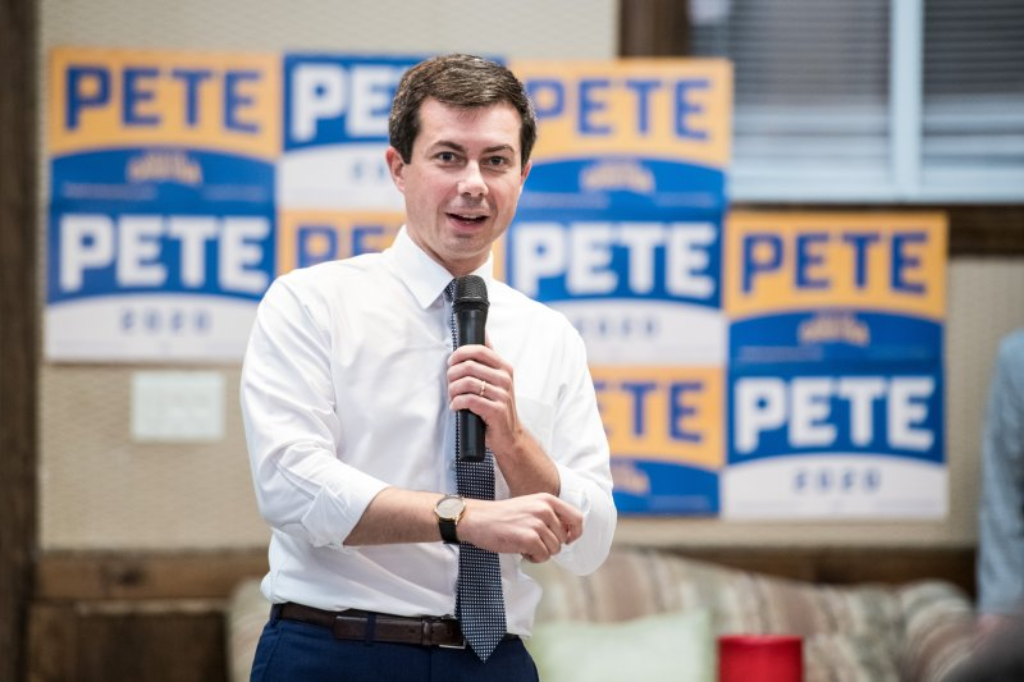 A bizarre story out of San Francisco:
At the center of San Francisco's National LGBTQ Center for the Arts, two queer activists stood up and disrupted a private fundraiser for Pete Buttigieg after he received a question from the audience about his husband, Chasten.

The packed room quickly booed down the activists, drowning out their pointed questions on Friday with chants of "Boot-Edge-Edge! Boot-Edge-Edge!" as they were escorted out of the building.

"I respect your activism, but this is a gathering for supporters of our campaign and I just got a question about my husband and I'm really excited to answer it," Buttigieg quipped from stage, drawing strong applause from the crowd.

The activists were part of a group protesting outside the event that reflected a growing disquiet among the LBGTQ+ community when it came to the Buttigieg campaign. Buttigieg may be the first openly gay candidate to sweep the national stage and perform as well as he has in Iowa and New Hampshire, but more and more young queer voters say they feel he is not representative of them or their experiences.

"I'm definitely proud of the fact that a gay candidate has made it thus far, but it's hard to enjoy or appreciate when his stances are so middle of the road and speak to a predominantly white, upper class audience," Celi Tamayo-Lee, one of the activists escorted out of the fundraiser, said in an interview before the event.

Friday's protesters cited many of the same issues that members of the LGBTQ+ community nationwide say are giving them pause – Buttigieg's unwillingness to support Medicare for All, free college for all, his issues with communities of color, his ties to billionaire donors – all issues that are not specific to the LGBTQ+ community but still affect them at certain intersections.

"We need better, we deserve better," Adiel Pollydore, a 26-year-old program director with Student Action who is black and queer, told the Guardian. "There's a level of irony that this event costs hundreds of dollars to attend in the Mission, a historically Latinx and immigrant neighborhood. What does it say that this event is not accessible to the folks that live in the neighborhood where it's being held?"
Almost by definition, Presidential campaign fundraisers aren't "accessible." Although, in this case, the price of entry was $250—hardly a king's ransom.
Granting that one shouldn't read too much into the rantings of lunatic activists, I'm bemused by the notion that, because Buttigieg is gay, he's therefore somehow required to adopt a far-left agenda. Or, for that matter, that gay activists should somehow have to vote for the only openly gay candidate in the race if they prefer the platform of other candidates on offer.
If you don't like Buttigieg, vote for Bernie Sanders or Elizabeth Warren—who in fact support the issues you're bitching about—in the California primary on March 3.