Rachel Dolezal Resigns As Head Of Spokane N.A.A.C.P.
This should be the end of this story, but it probably won't be.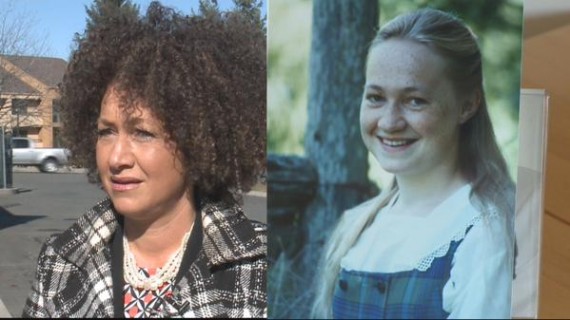 Rachel Dolezal, who became the center of a national news story over the weekend when her parents revealed that her claims to be African American are in fact untrue, has resigned as the head of the Spokane N.A.A.C.P.:
The head of the N.A.A.C.P. chapter in Spokane, subjected to national scrutiny and ridicule after it appeared she lied about her own racial background, announced Monday that she was quitting that post.

"It is with complete allegiance to the cause of racial and social justice and the N.A.A.C.P. that I step aside from the presidency and pass the baton to my vice president, Naima Quarles-Burnley," Rachel A. Dolezal said in a statement that was posted to the chapter's Facebook page.

It was not clear whether Ms. Dolezal would also give up her part-time teaching position in African-American studies at Eastern Washington University, or her membership on the Spokane police ombudsman's commission.
For many reasons that have nothing at all to do with Dolezal herself, or even with issues of race, this story became a hot button issue rather quickly, especially as some people on the right sought to claim similarities between this case and the entire issue of transgenderism that had recently become more of a topic of public discussion thanks to the Caitlyn Jenner story. The more that we learned about this story, though, the less it seemed appropriate for it to be the impetus for large-scale national discussions. Primarily, this is because it had become exceedingly apparent in the past several days that there are likely some undisclosed emotional issues that may be behind both Dolezal's behavior and her parents' decision to step forward and expose her after many years of having a relationship that seems to be so complicated that the word estranged may not be sufficient to describe it. That doesn't mean that this "national conversation" won't continue, of course, because that's just how our political culture works these days.
I suspect we'll be hearing more about Dolezal in the days ahead, and there's at least some relevance in the question of what happens to her positions on various community boards and her academic career given the misrepresentations that she has been making for years. In general, though, I'm thinking that this is a story that is far less important than the media hype surrounding it is making it out to be.